Two Ultra-Rare F.P.Journe Watches Land on A COLLECTED MAN
Own a piece of watch history.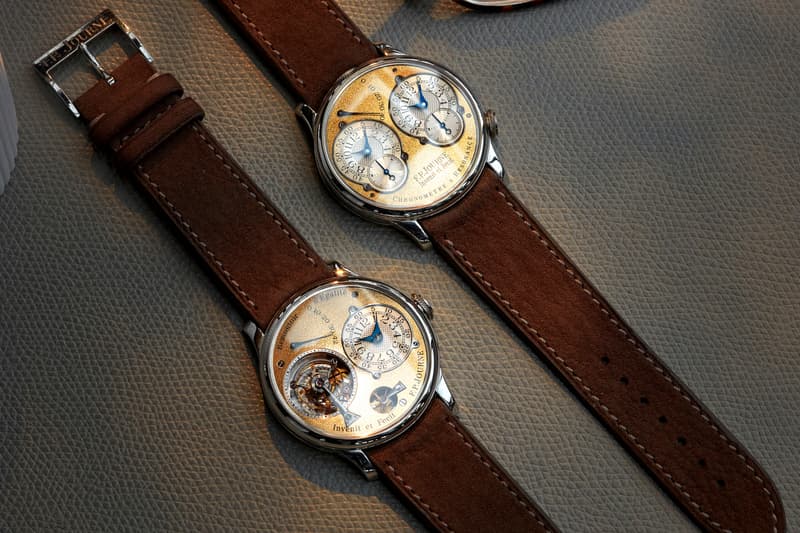 1 of 9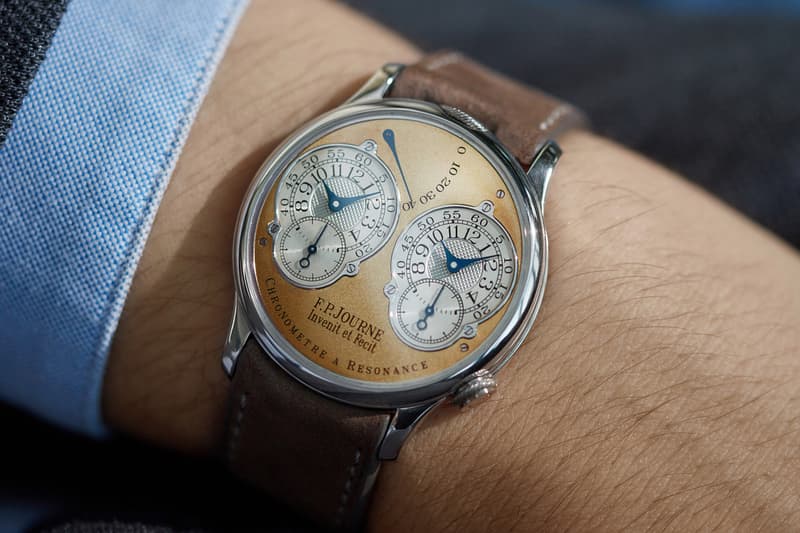 2 of 9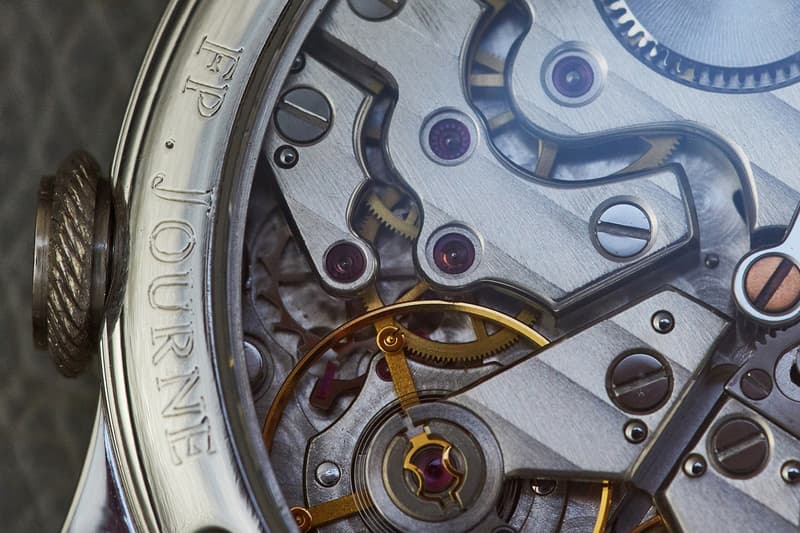 3 of 9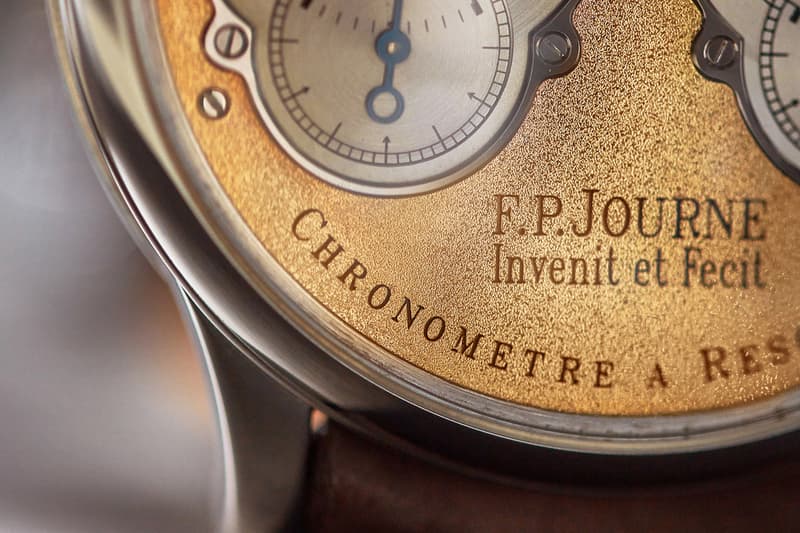 4 of 9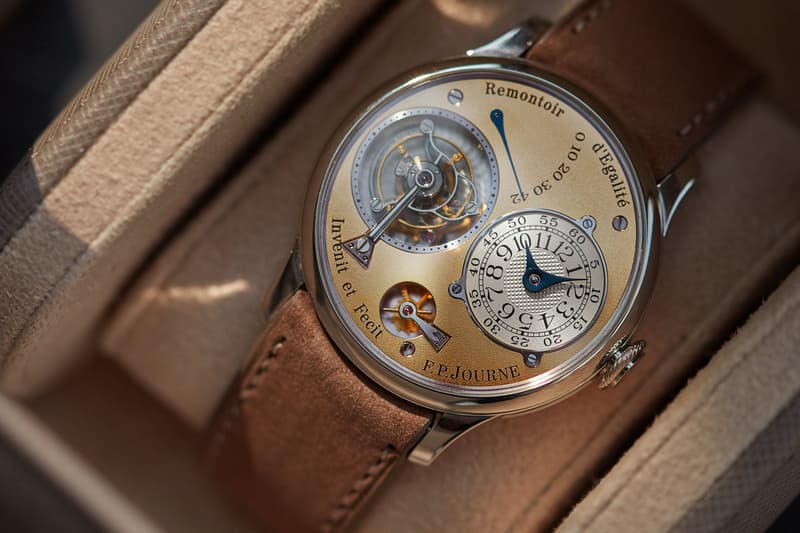 5 of 9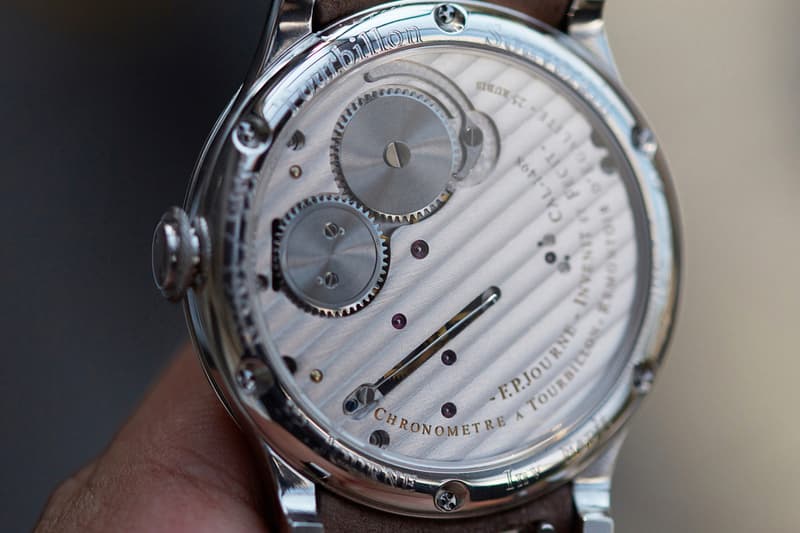 6 of 9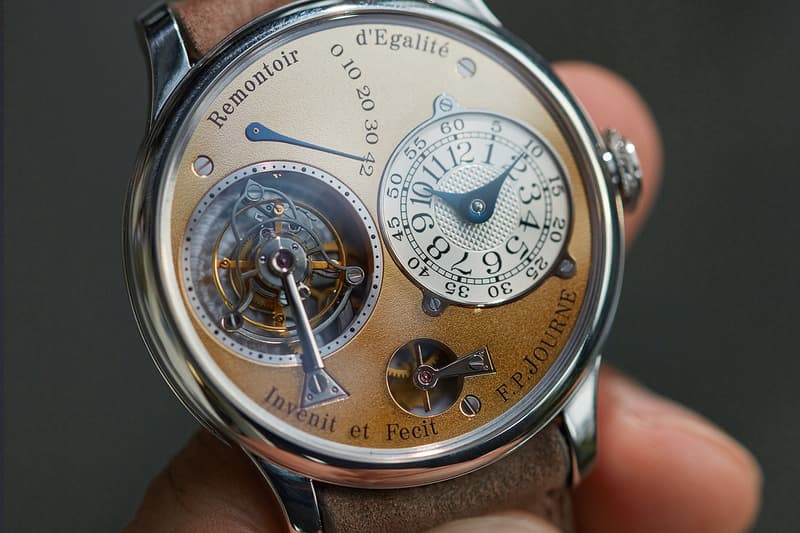 7 of 9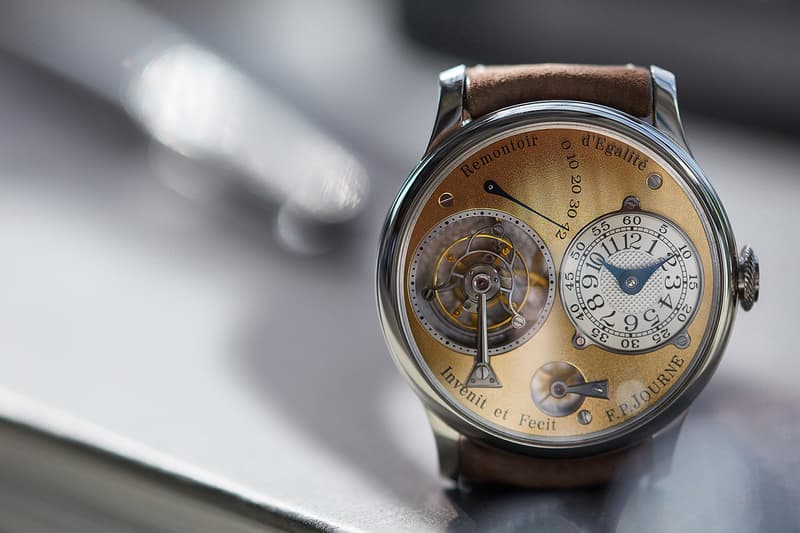 8 of 9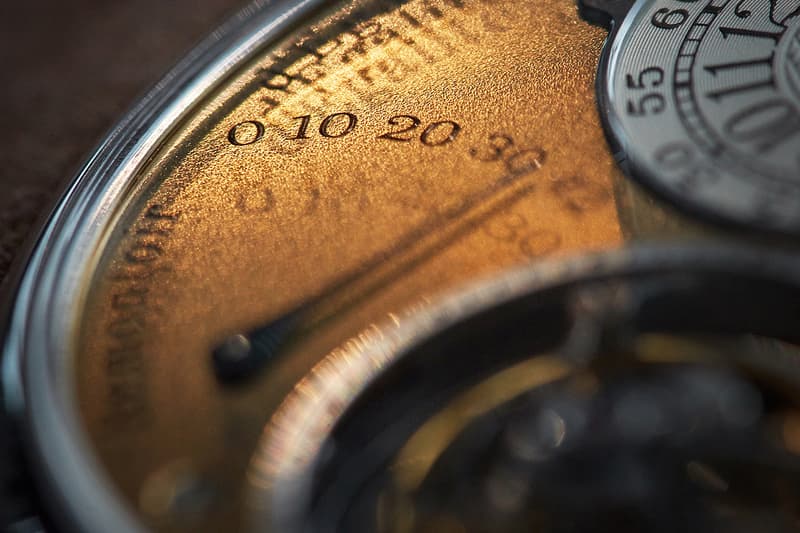 9 of 9
There are moments in each watch brand's history where a eureka moment has helped define it as a brand — rubber straps for Hublot, chronographs for Breitling, Audemars Piguet's sports-luxe Royal Oak, JLC's protective Reverso case, and Zenith's El Primero, to name a few — but for F.P. Journe, each watch released helps define the industry. With each release, the high-end independent Manufacture sets itself out as the pinnacle in watchmaking, and his multiple Aiguille d'Or awards are a testament to that.
Combining tradition, engineering, physics, and a little bit of mystique, François-Paul Journe has amassed a cult following for his highly-collectible wristwatches. Now, for the first time, two of his two earliest works are being offered by A COLLECTED MAN: the Pre-Souscription Chronomètre à Résonance and the Tourbillon Souverain 99T.
Made in the year 2000, this Pre-Souscription Chronomètre à Résonance is said to be one out of the first 25 to be made from the manufacture. This particular example was made before the original first-20 subscription versions (early investors could receive a 50-percent discount on the retail price) and bears the hallmarks of early-batch F.P.Journes seen in its two-tone subdials and shallow hand engravings. The Chronomètre à Résonance improves upon a concept developed in 1665 by physicist Christiaan Huygen. To many, the mechanical resonance is superior to the tourbillon for self-regulating, using two balance wheels beating in anti-phase, one balance wheel will correct the other if one side was to speed up or slow down. This complicated function with over 350 years of research behind it provides stability, even energy distribution, and better correction from shocks.
The F.P.Journe Tourbillon Souverain 99T is just one of 65 and was made in 1999, hence the 99T engraving. The watch features a gold/brass textured dial with a dial and is rich in hand-finishing. Keeping with other early F.P.Journe watches, this watch sees shallow engraving and two-tone subdials that are directly screwed into the baseplate of the watch. This watch is powered by an F.P. Journe caliber 1498 movement which sees 25 jewels with a straight-line lever escapement and monometallic four-arm balance with four timing weights.
Watch enthusiasts can head over to A COLLECTED MAN to view both these celebrated timepieces. Collectors can expect to pay $760,000 USD for the Pre-Souscription Chronomètre à Résonance while the Tourbillon Souverain 99T will sell for $820,000 USD.
In other watch news, Hublot celebrates its 40th anniversary with Classic Fusion XL Trio.