Seiko Debuts Naruto, Boruto, Sasuke and Rock Lee's Signature "5 Sports" Watches
Special timepieces inspired by seven key 'Naruto' characters.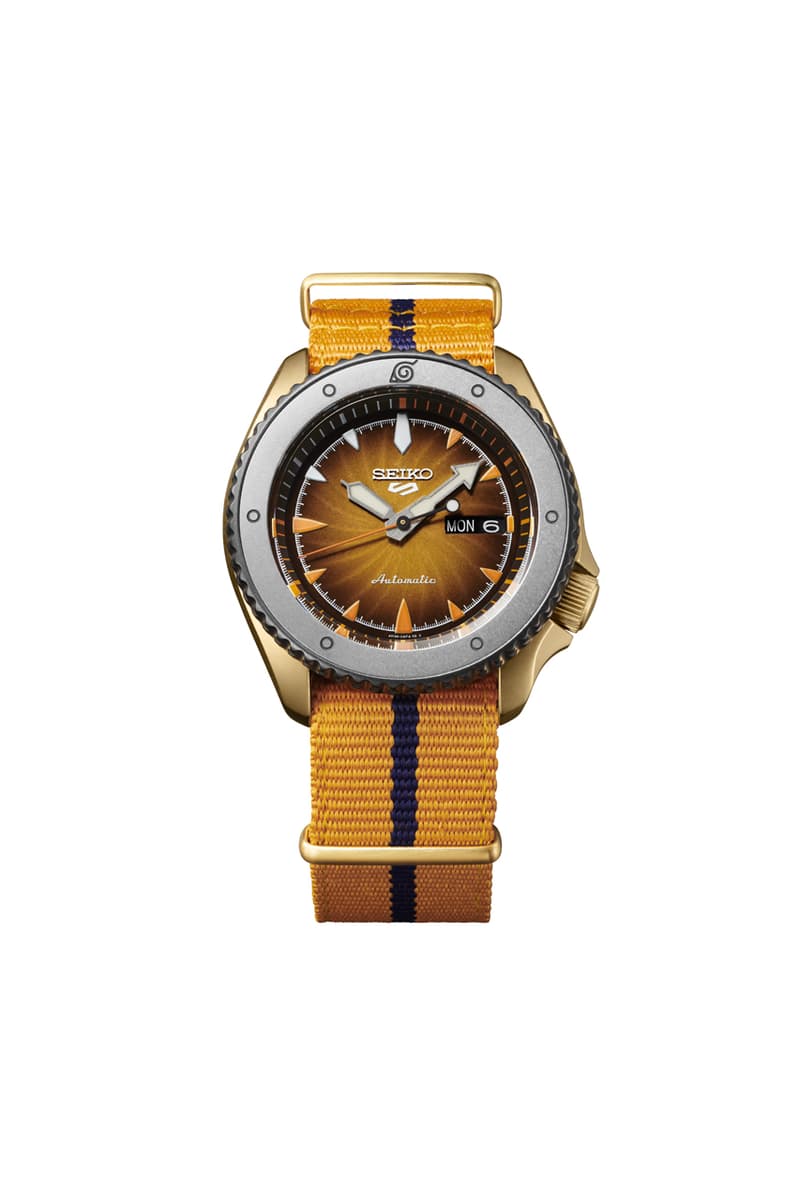 1 of 14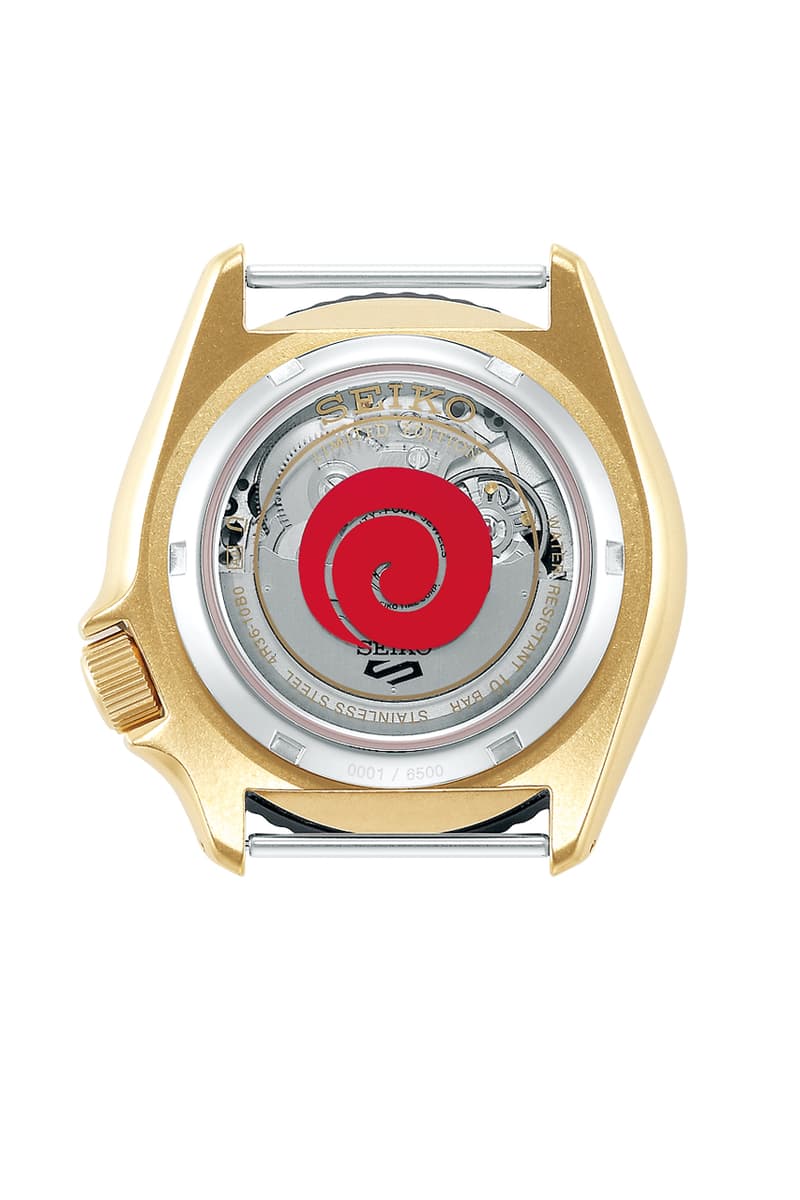 2 of 14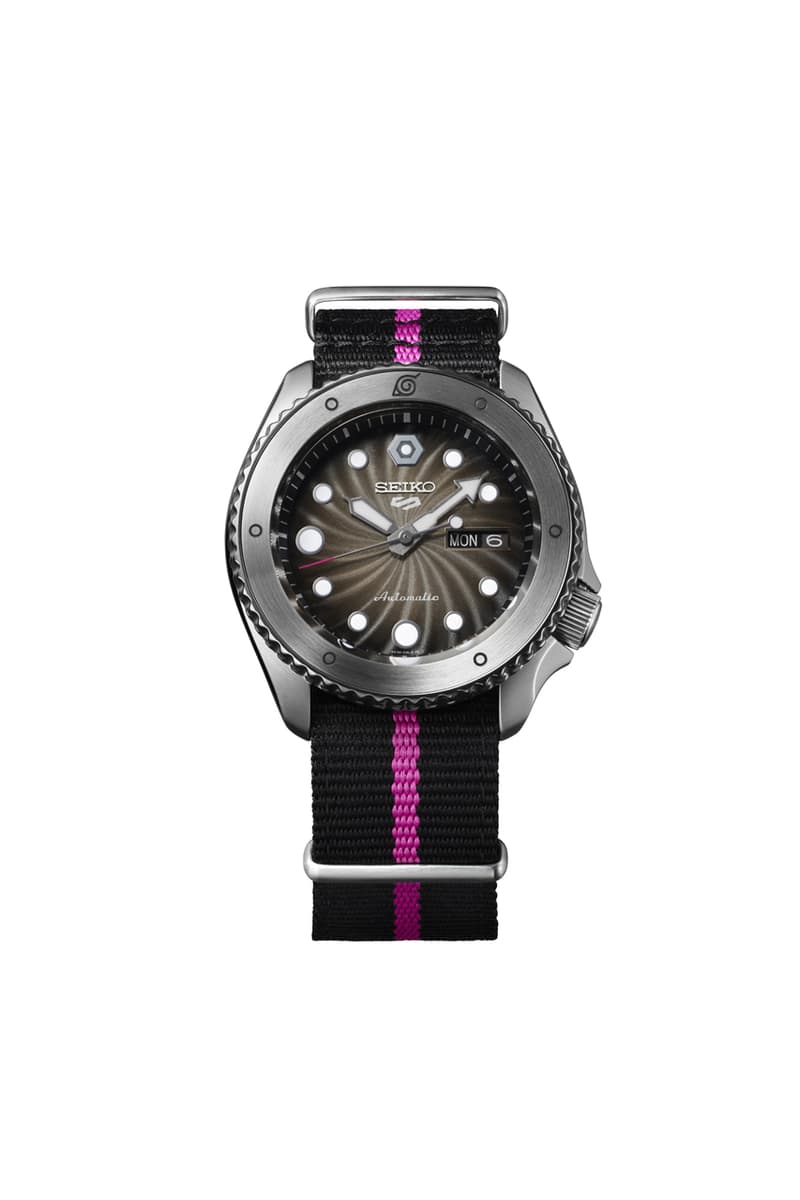 3 of 14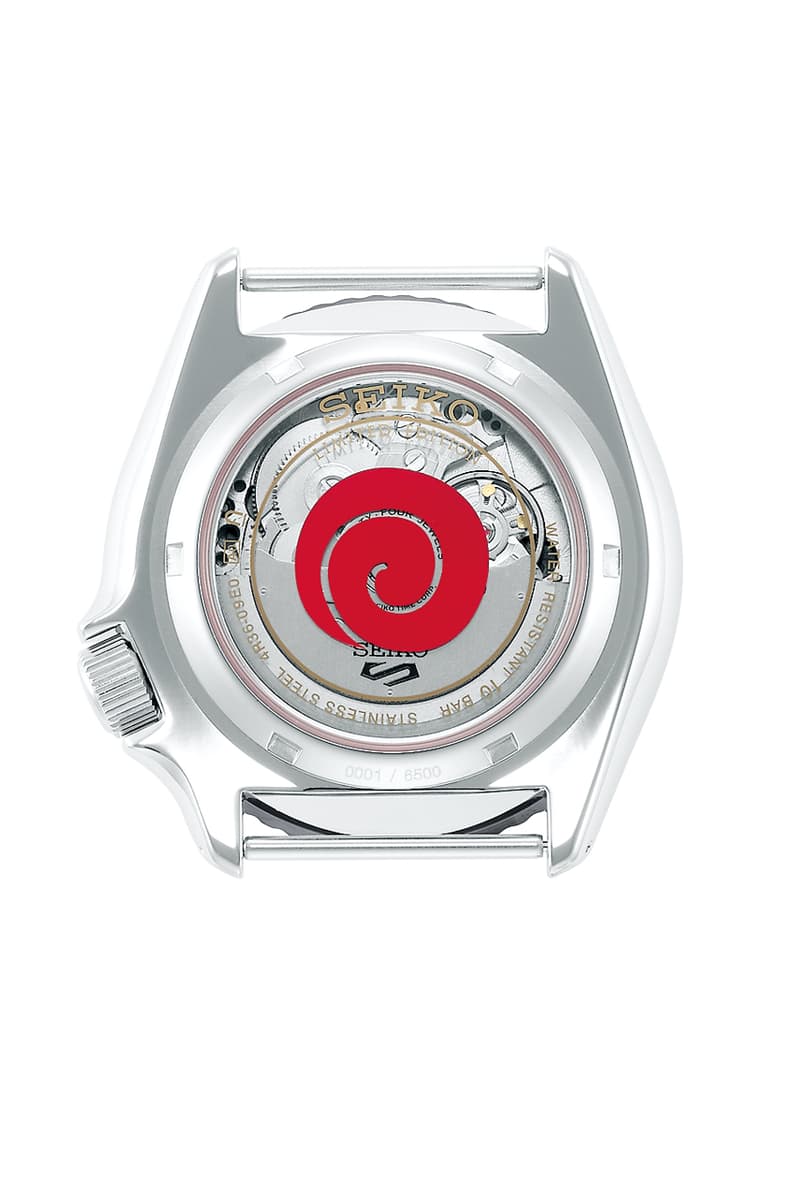 4 of 14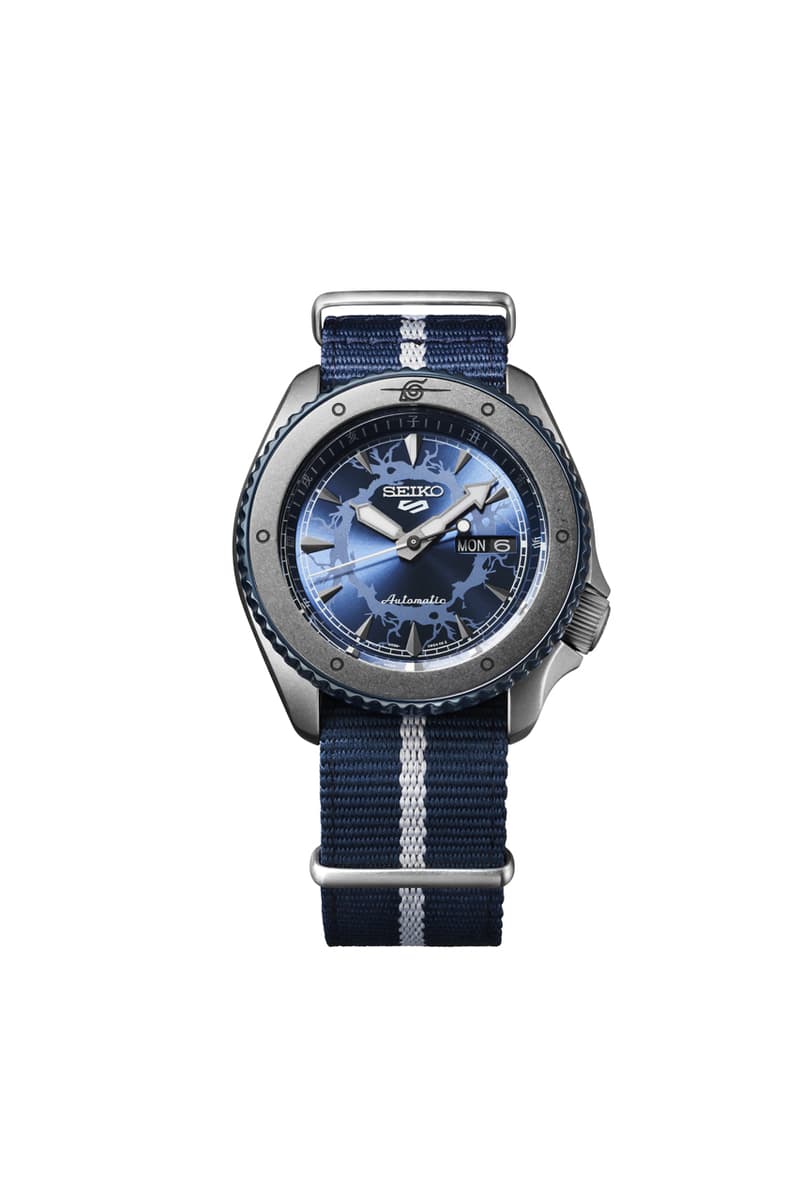 5 of 14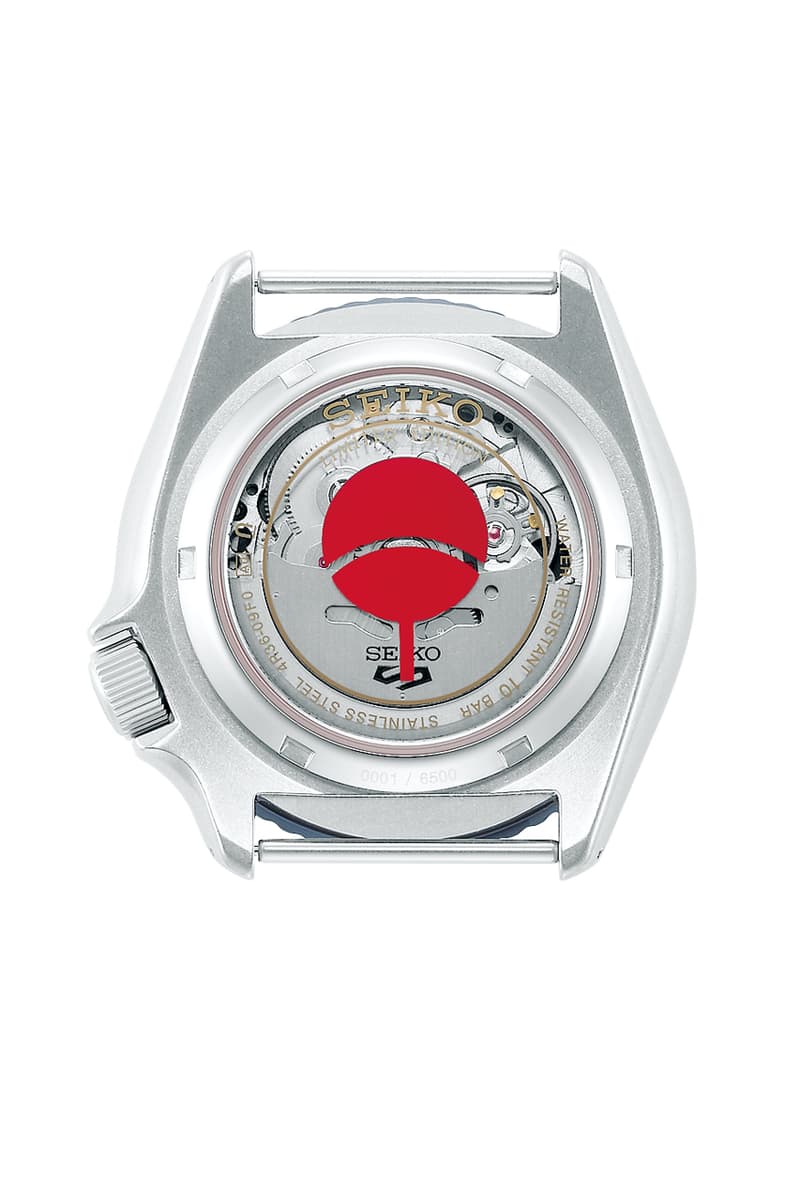 6 of 14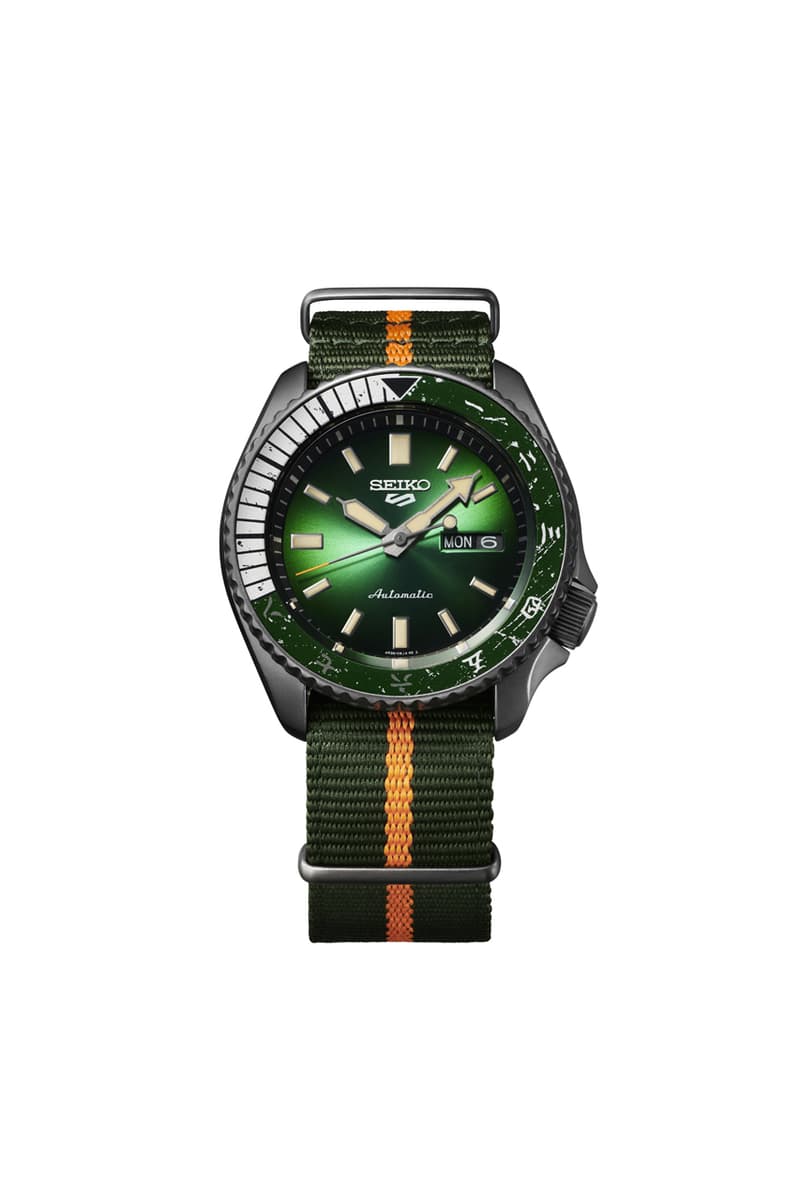 7 of 14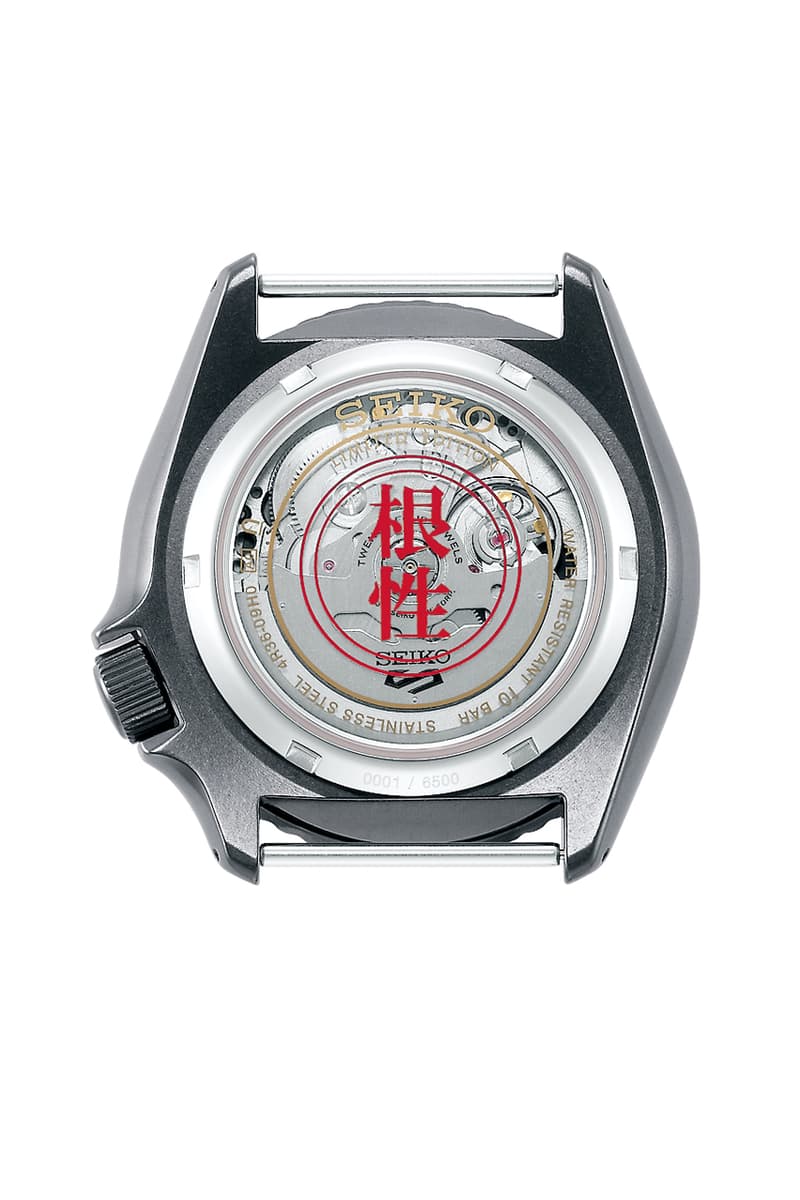 8 of 14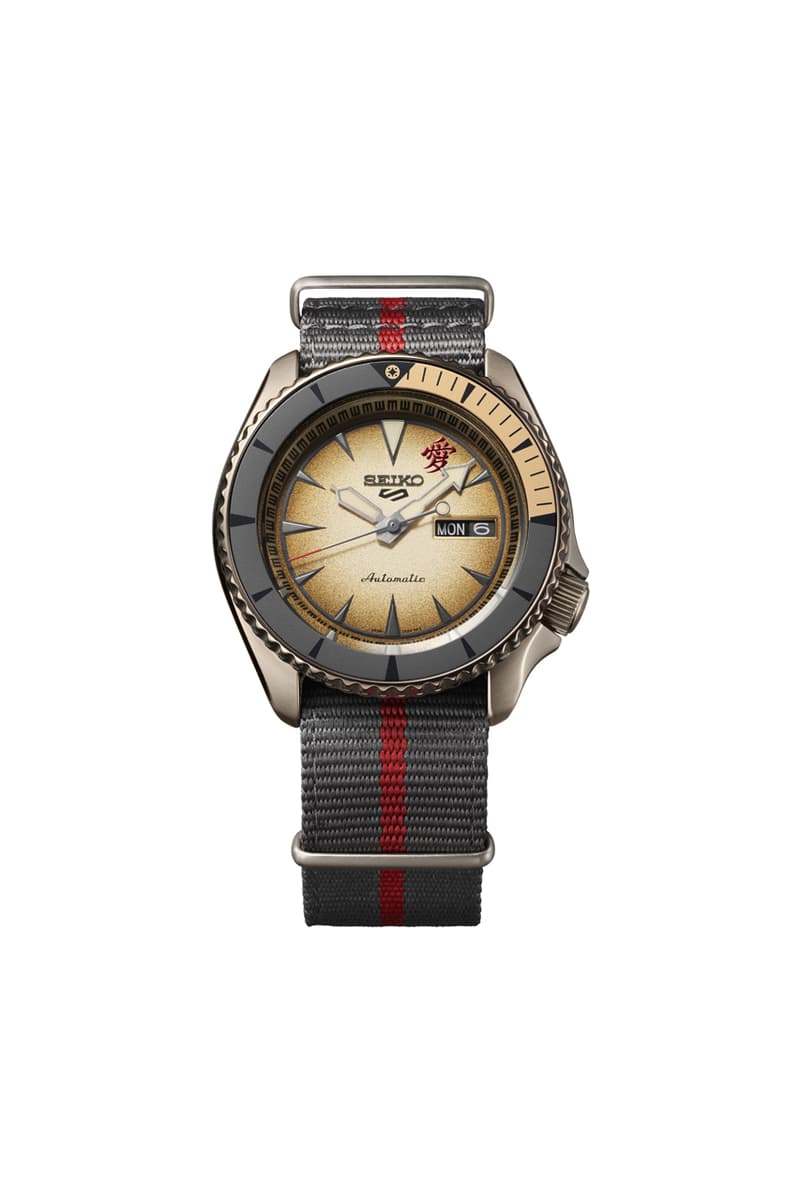 9 of 14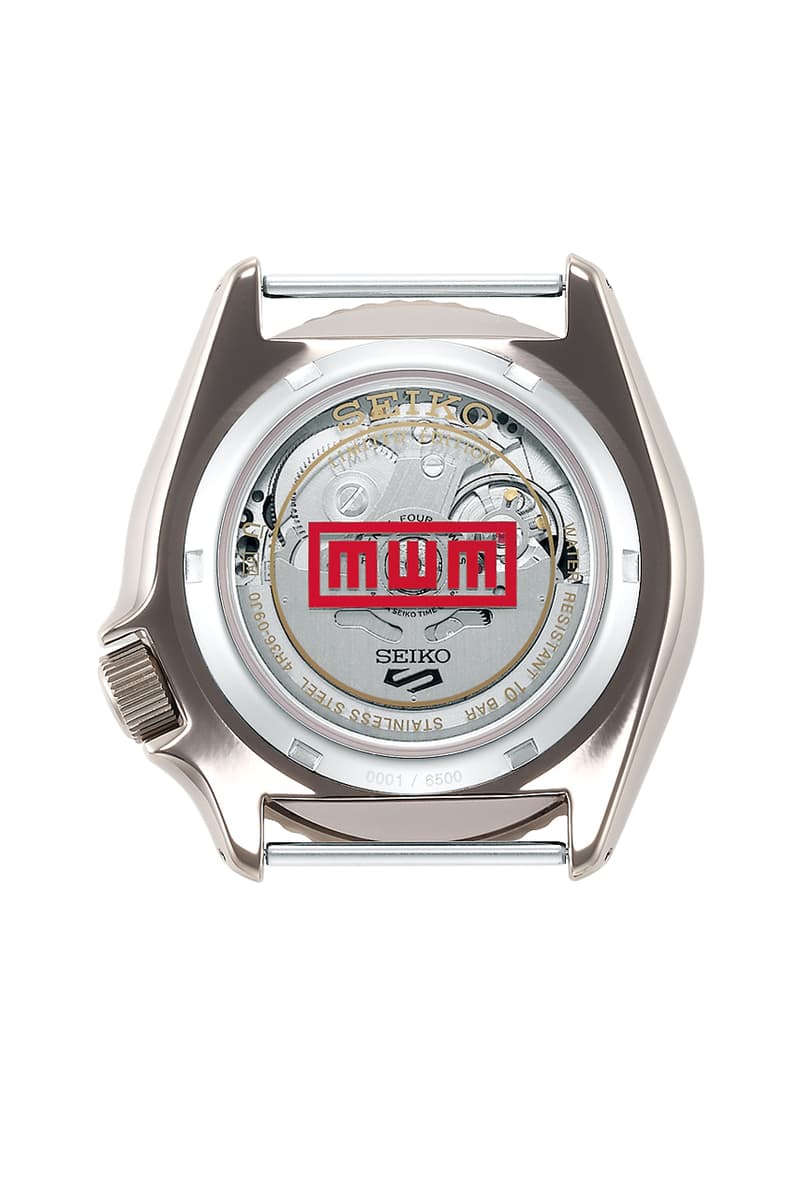 10 of 14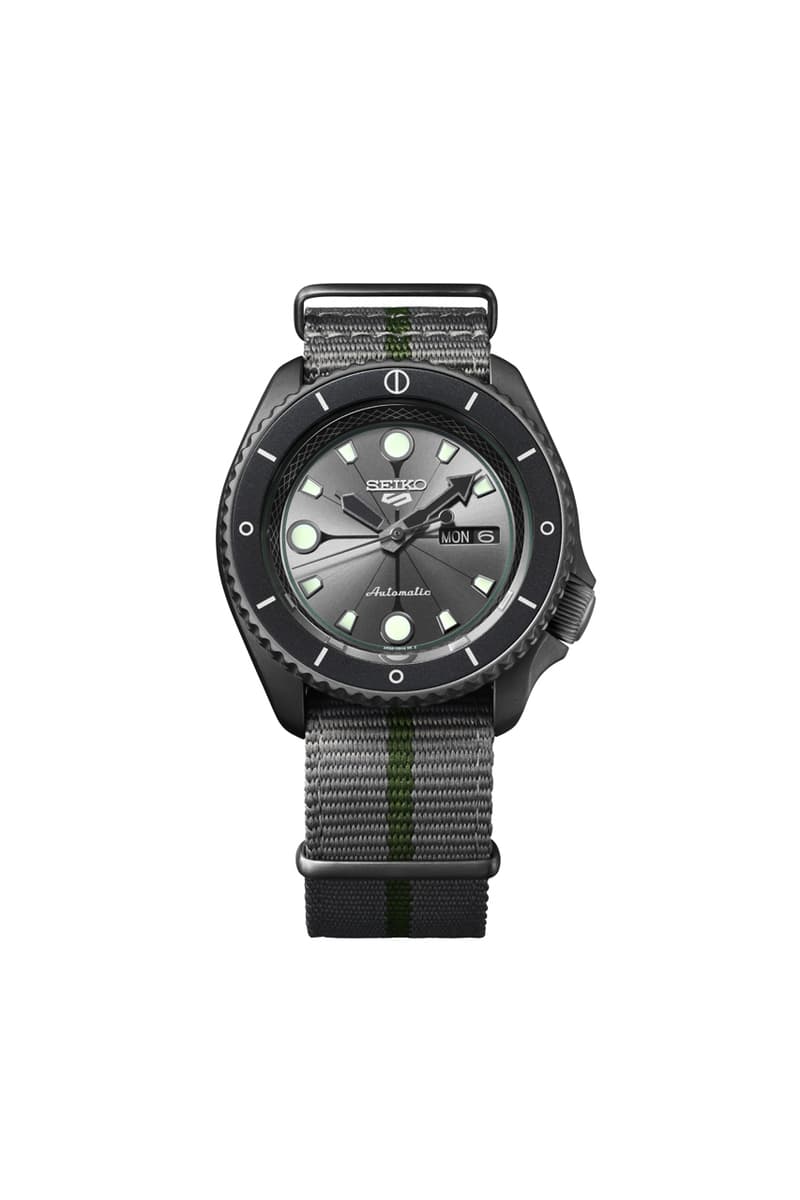 11 of 14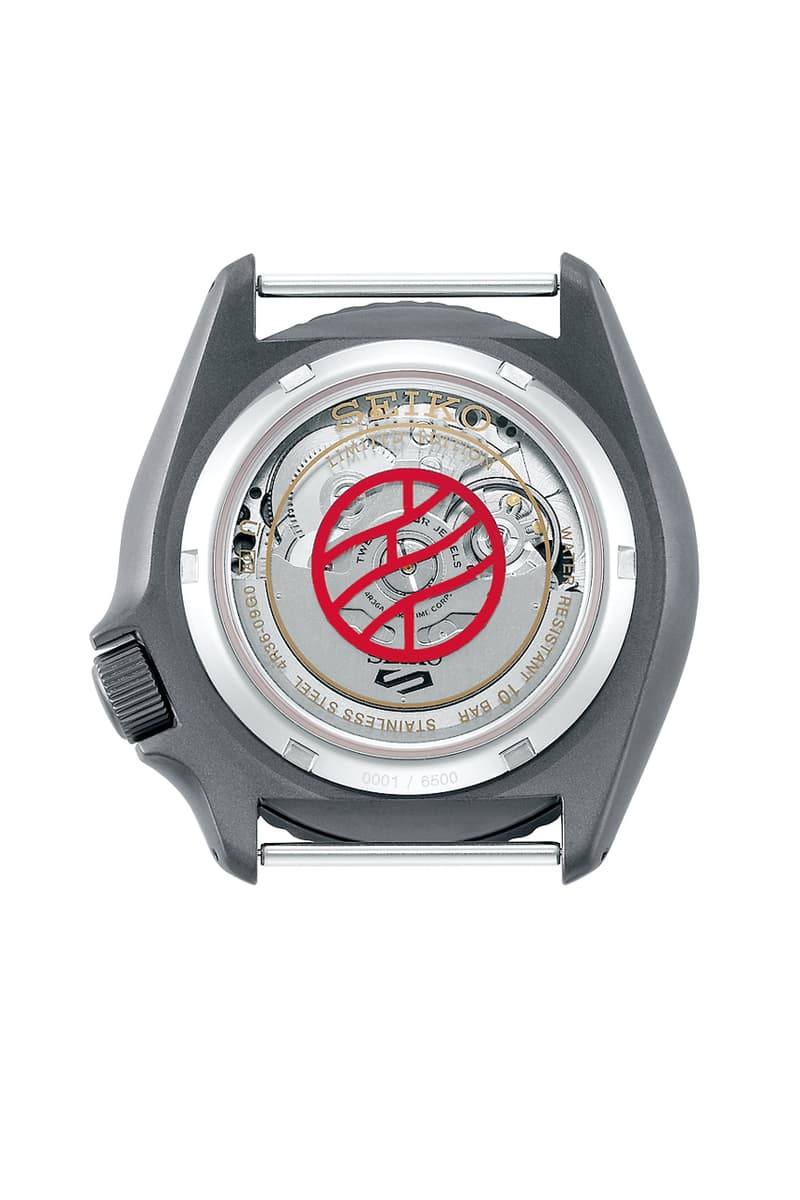 12 of 14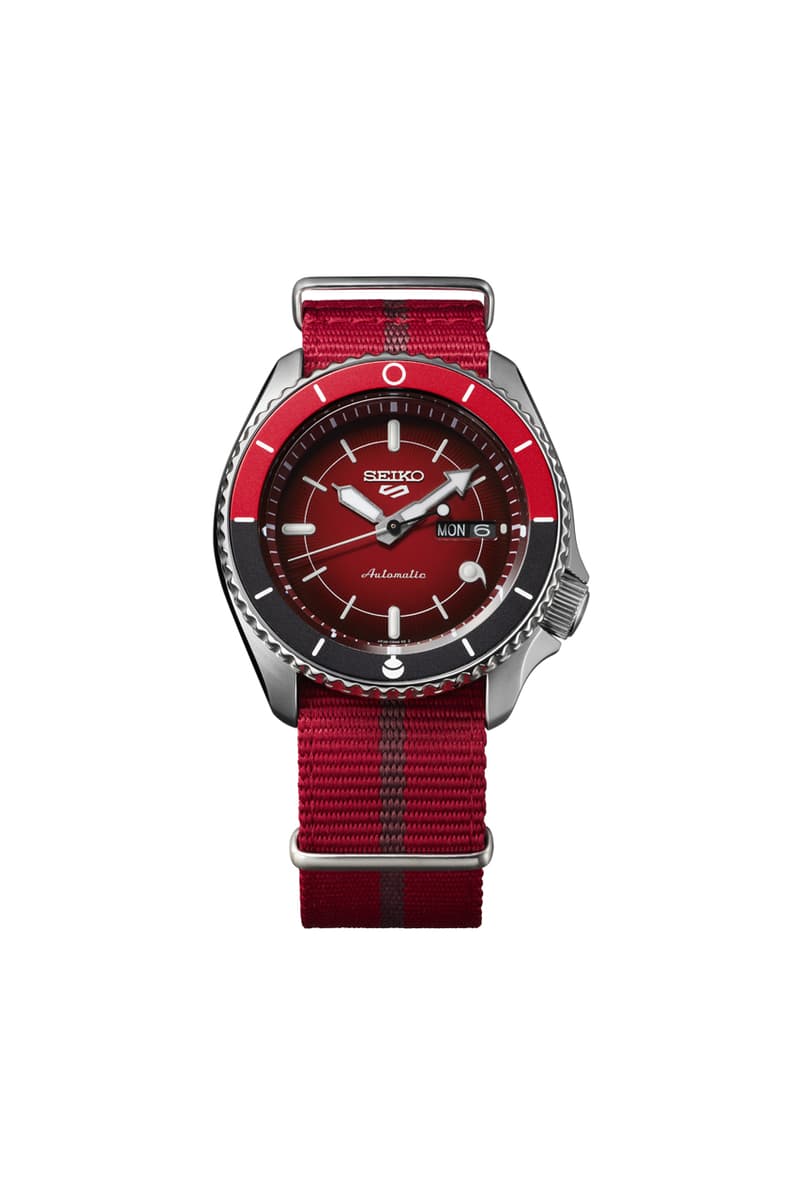 13 of 14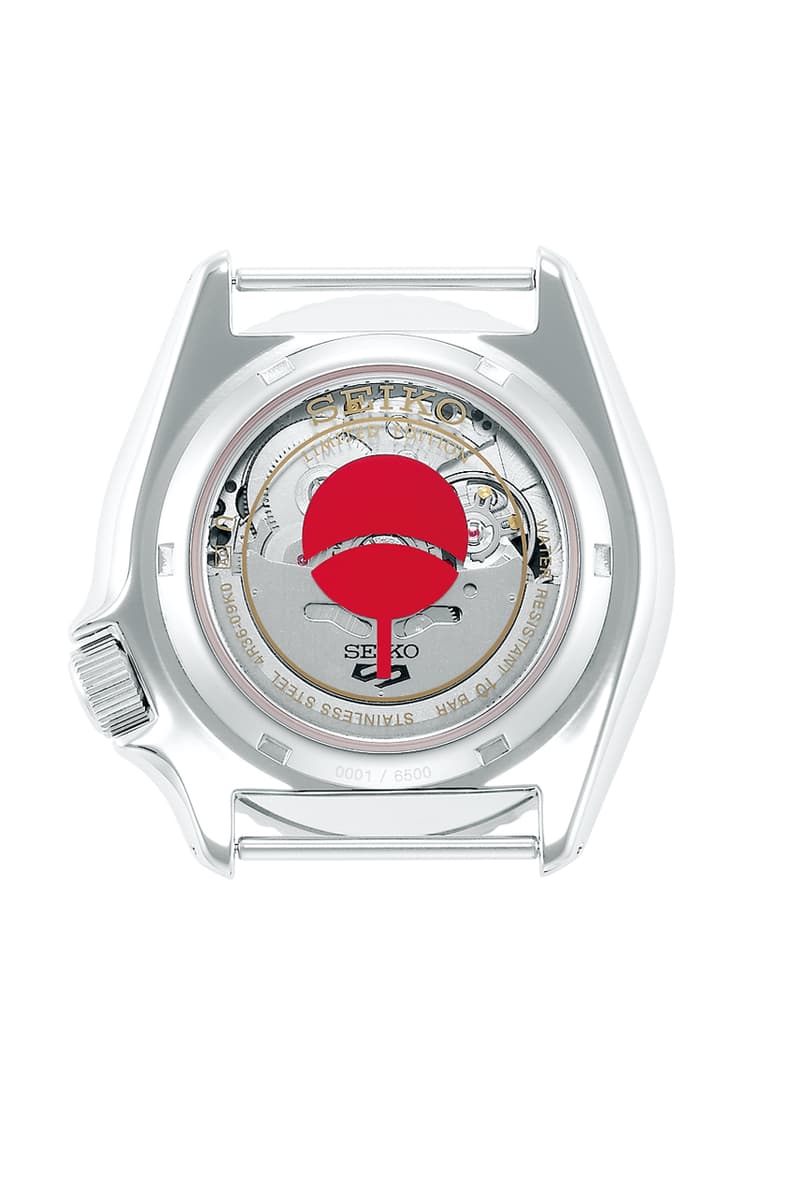 14 of 14
Seiko's beloved 5 Sports lineup is set to host another pop culture collaboration following its Street Fighter V collection. This time around, the Japanese watch company is commemorating Naruto and Boruto with seven special timepieces inspired by the series' key characters.
Naruto, Boruto, Sasuke, Rock Lee, Gara, Shikamaru and Sasuke's daughter, Sarada, have each received a unique 5 Sports watch inspired by their outfits and personalities, complete with thematic faces and case designs.
For instance, Sasuke's Chidori jutsu informs his watch's dial pattern, while its hand signs subtly appear on the one, three and eight o' clock positions. Other thoughtful touches include his family's Sharingan sign on the watch crown and a horizontal line through the Hidden Leaf Village symbol at the top of the bezel is an homage to the damage that Naruto inflicted on Sasuke's head protector.
1 of 7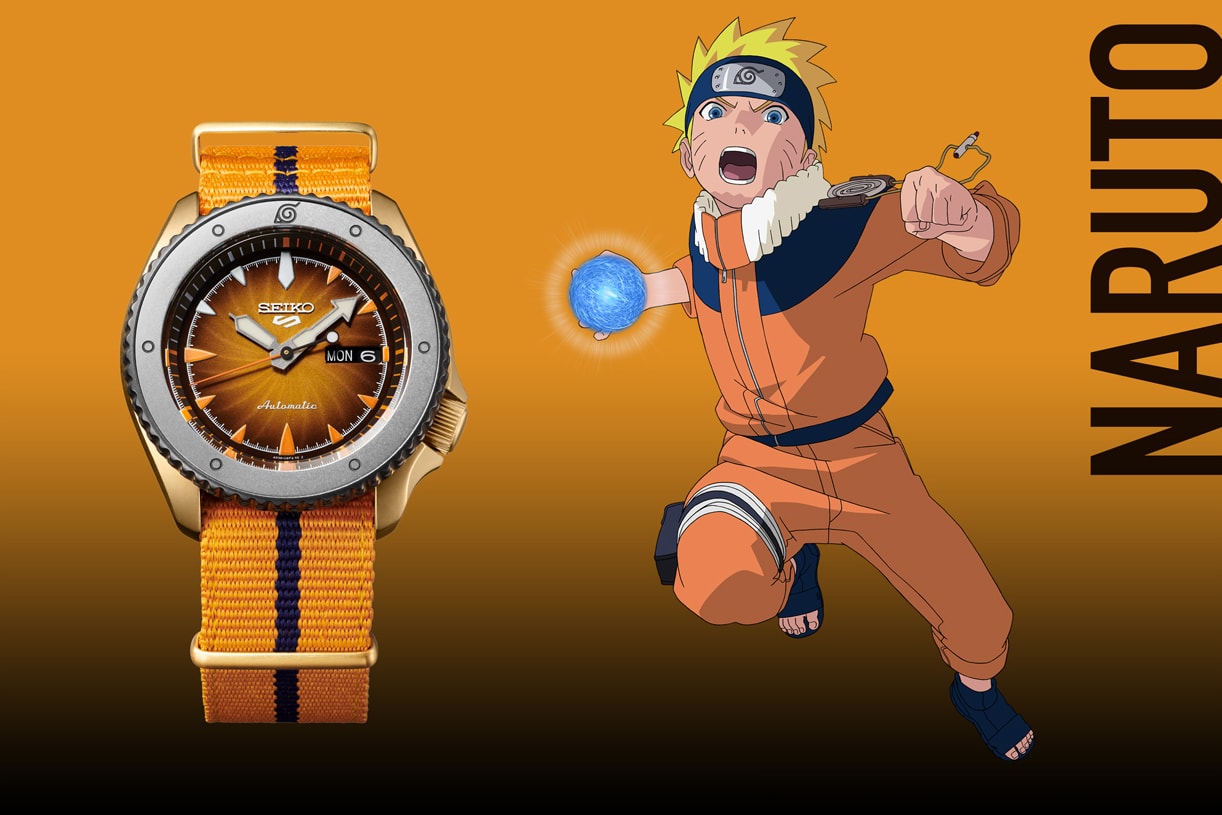 2 of 7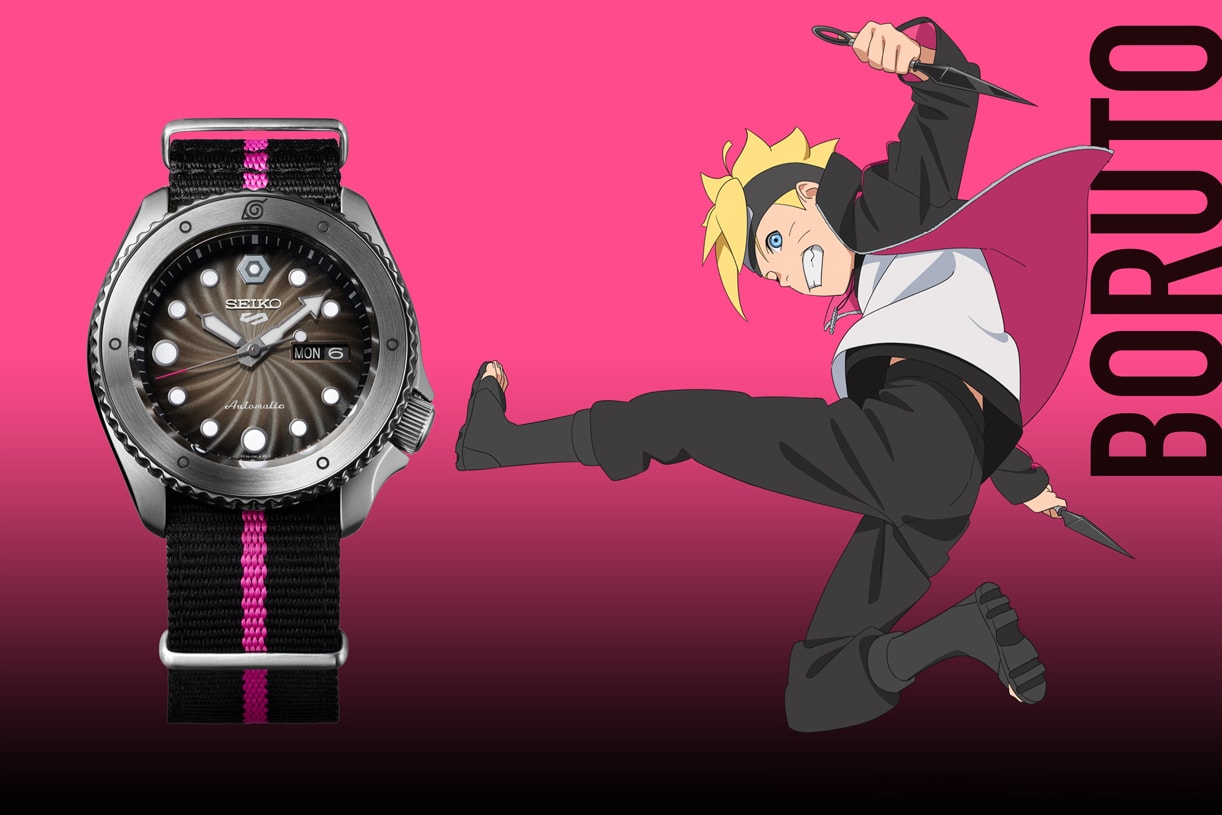 3 of 7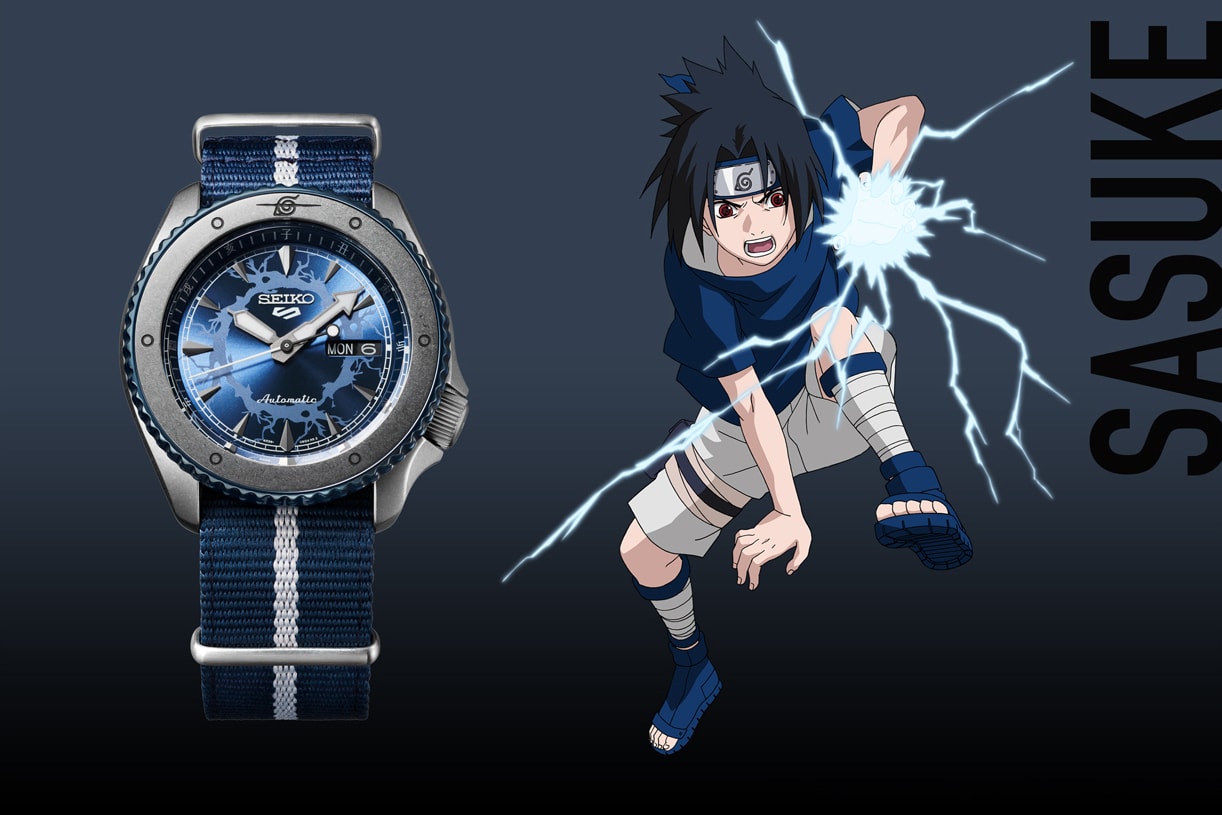 4 of 7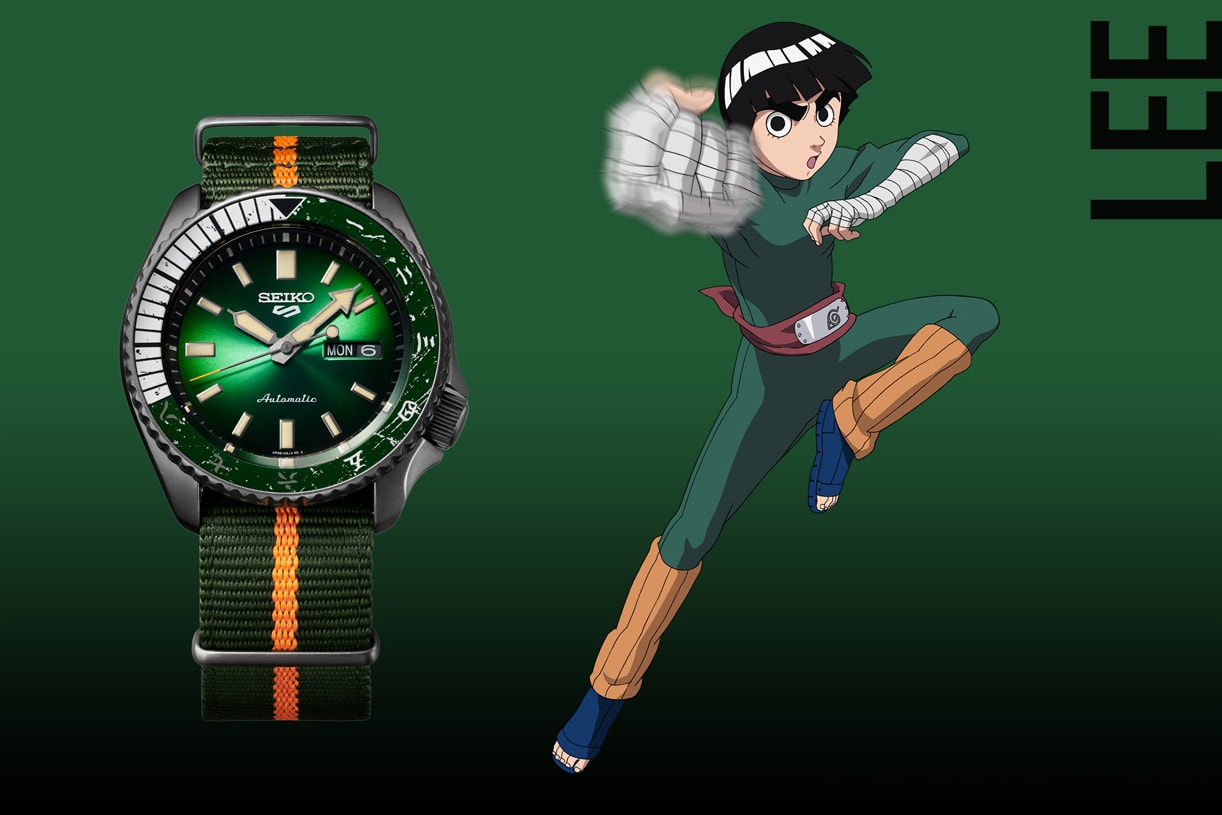 5 of 7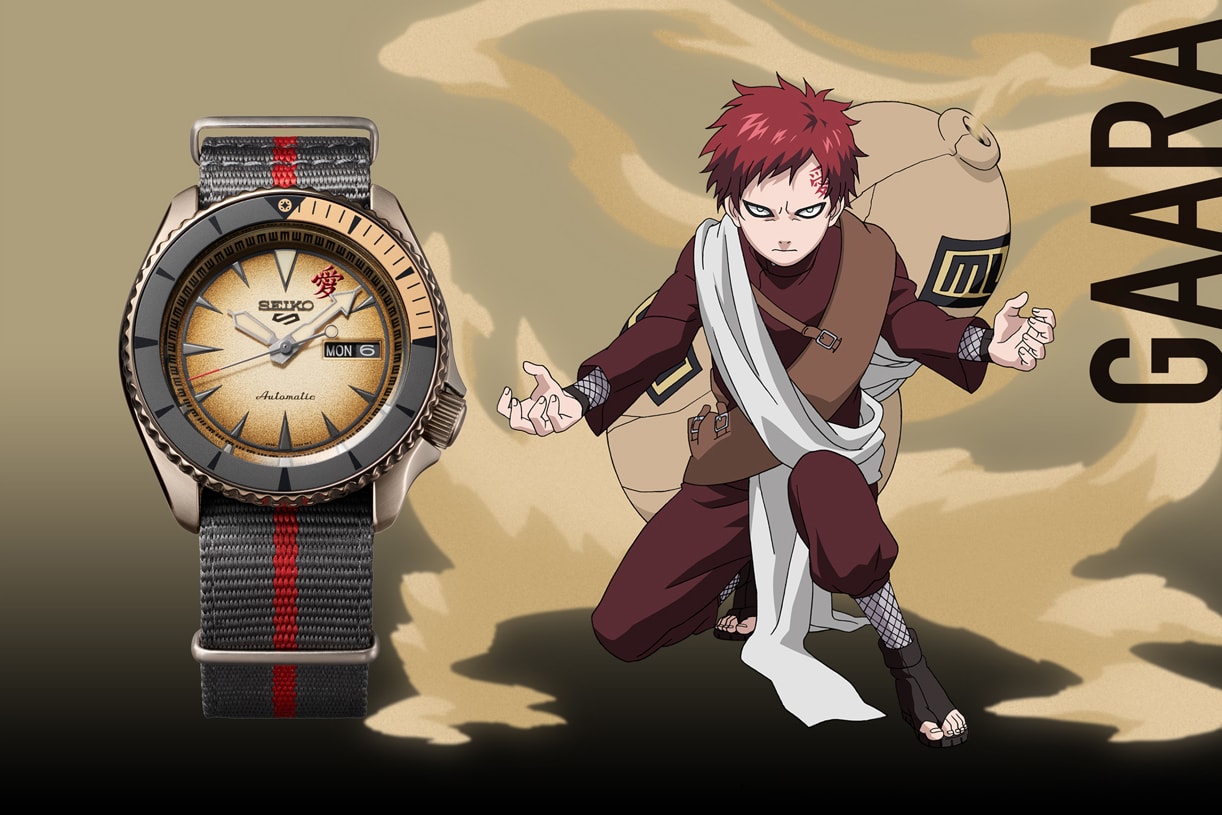 6 of 7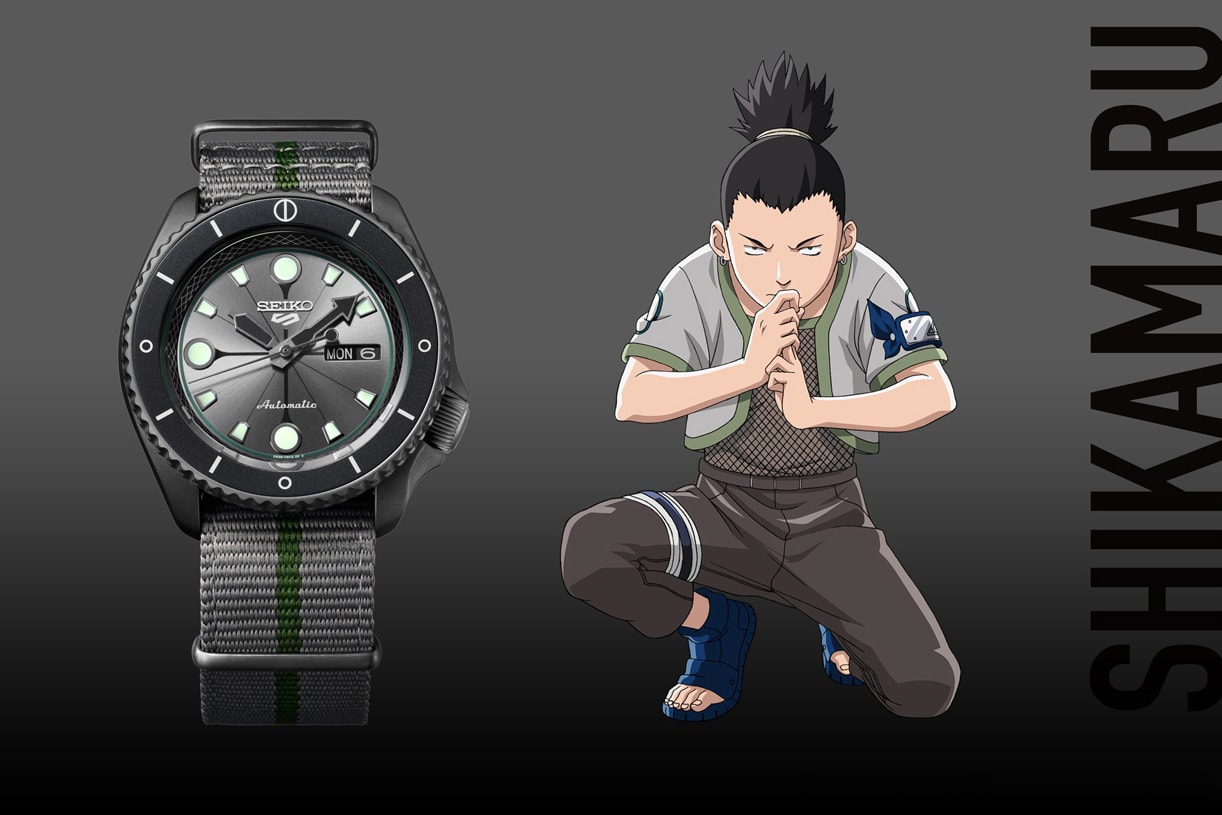 7 of 7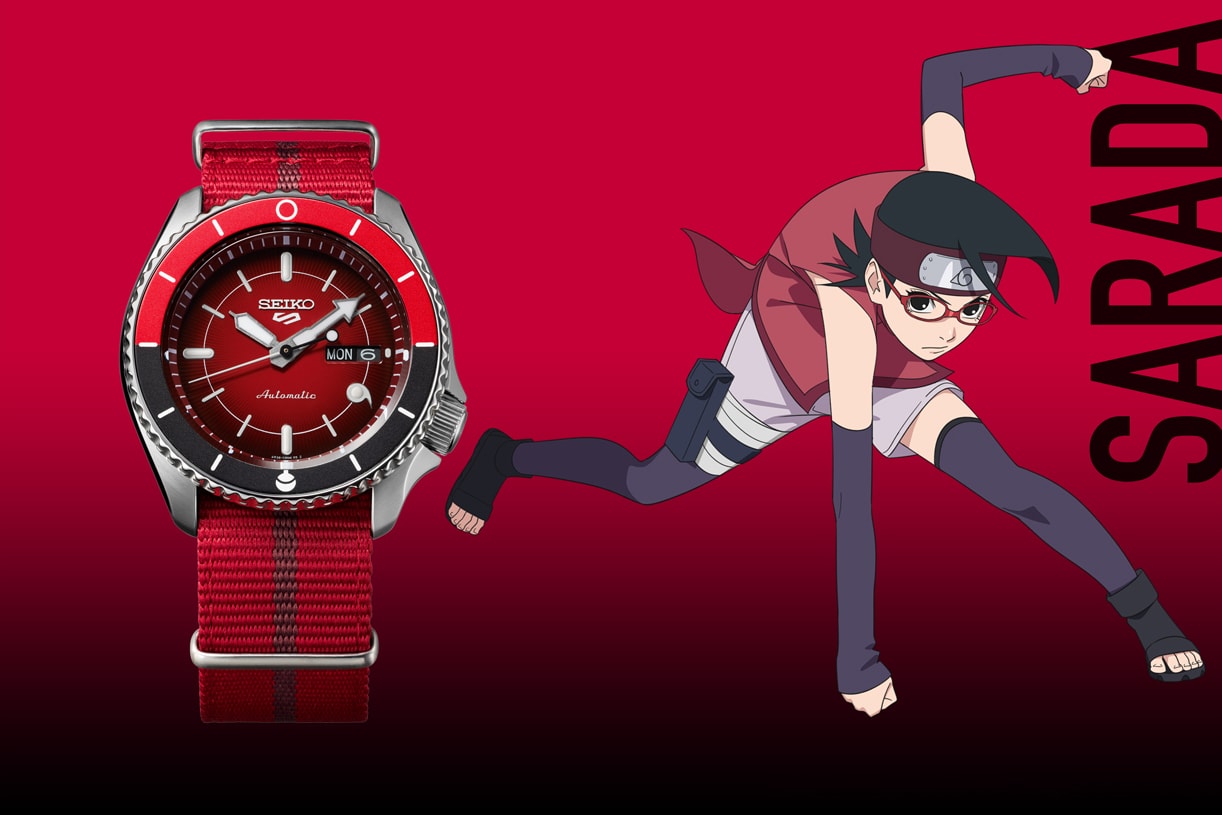 The entire collection is rife with intelligent touches sure to please fans, like the mesh-inspired dial ring on Shikamaru's watch that reflects his usual apparel and Rock Lee's bi-color bezel, which nods to his arm and thigh bandages. Thematic Japanese characters also appear throughout, like the 愛 Kanji ("love") inspired by Gara's forehead tattoo that's realized on his watch's face and the familial Uzumaki Kamon character that graces Naruto and Boruto's timepieces.
Driving the inspiration home, each timepiece will arrive tucked inside a bespoke scroll-inspired package.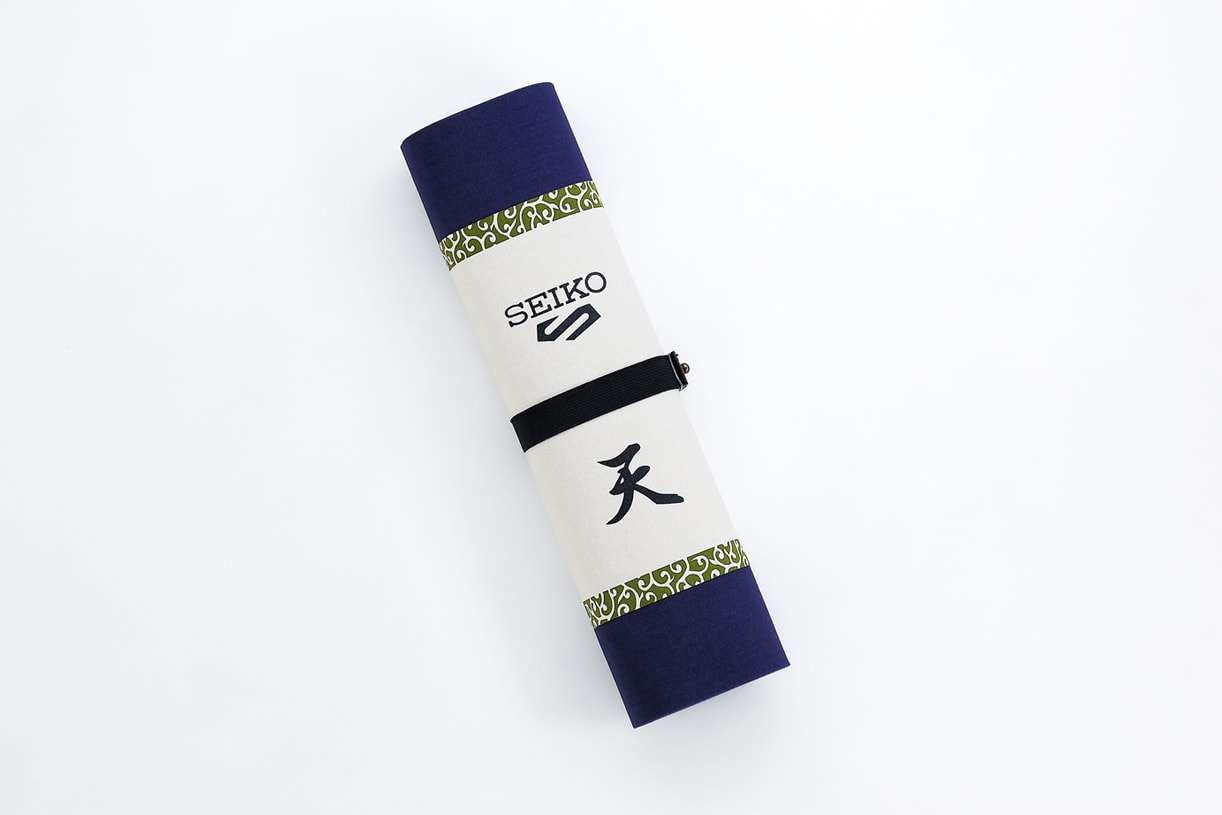 Exclusively limited to 6,500 pieces each, the complete Naruto and Boruto watch collection will hit Seiko boutiques and stockists in December.
Most recently, Seiko issued its Astron GPS Solar in a special edition for its founder's 160th birthday.