Hyundai's New Horizon Studio Is Developing the 'Transformers'-Like Elevate Walking Car
"We aim to create the world's first transformer-class vehicle."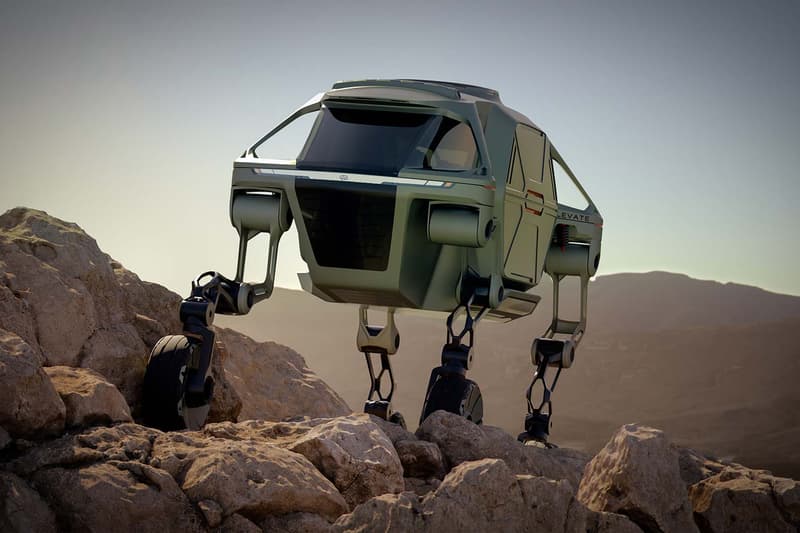 Hyundai isn't just pushing boundaries when it comes to electrified performance, it is going one step further — literally — with the New Horizon Studio's Elevate walking car.
This is not the first time we have seen the Hyundai Elevate. In fact, it was first shown at last year's CES event. However, Hyundai has announced its New Horizon Studio, an off-branch that looks to create extreme vehicles for the future. They'll be "building vehicles to traverse off-road terrains with unprecedented mobility through a combination of robotics and wheeled locomotion technology."
Dr. John Suh, the vice president of New Horizons Studio, says, "We aim to create the world's first transformer-class vehicle, also known as the Ultimate Mobility Vehicle." What this means is that Hyundai is developing a car that can pretty much combat any terrain, and it'll do so thanks to a set of extendable legs that are attached to the wheels. As much as this sounds like Transformers in real life, the Hyundai Elevate does serve many serious purposes.
For example, a car with robotic legs could tend to someone in a natural disaster where normal vehicles would struggle to reach them, or those in wheelchairs could hail the car to come and meet them at such a level that they could roll right in. Furthermore, the technology could be included in off-roading vehicles, helping to take fans of off-roading to places they've never been before.  Hyundai has also said that the machine could climb over a five-foot wall and a five-foot gap.
While the Hyundai Elevate may still be a concept, it is really being developed in the New Horizon Studio's Silicon Valley factory. It's a first of its kind and could change vehicle mobility as we know it, so stay tuned to HYPEBEAST for more information as news unfolds.
In other news, Prior Design has built a widebody Audi Coupé B3.