Amazon One Scanner Reads the Veins In Your Palm
Pay at the store, check into buildings, and do much more by waving your hand over the device contact-free.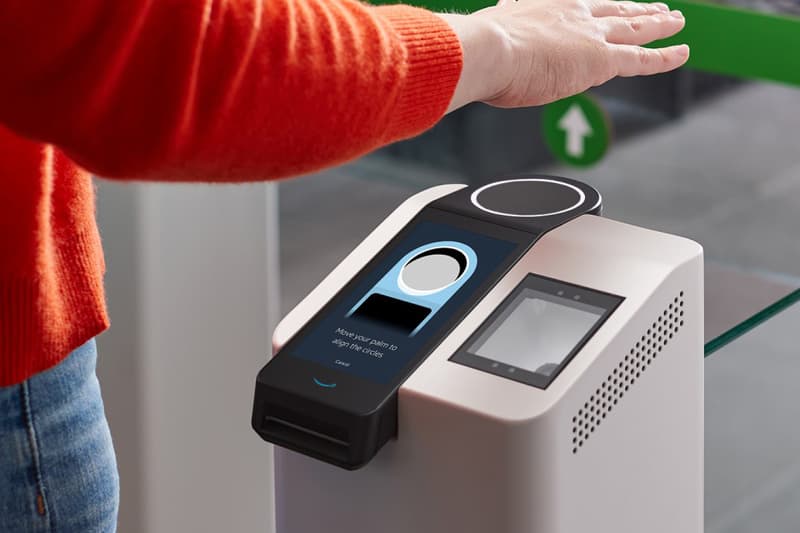 Amazon has been hard at work innovating the ways we go about our daily lives while COVID-19 continues to prevail, and today the tech company has announced its latest device, the Amazon One.
The Amazon One is a palm scanner that captures the vein patterns in your hand, making for one of the most secure identification systems around. By hovering your hand over the scanner for just a few seconds at most, you will be able to use your vein pattern to pay at a store, check into a building, present a loyalty card, or get through pass-requiring doors such as those in an office.
It is far more practical than a fingerprint scanner (but has roughly the same amount of accuracy), and the Amazon One can be activated from a further distance. This isn't just more convenient, it's also coronavirus-friendly as it is completely contactless.
Amazon says, "In most retail environments, Amazon One could become an alternate payment or loyalty card option with a device at the checkout counter next to a traditional point of sale system." Dr. Basel Halak of the Electronics and Computer Science School at the University of Southampton told the BBC, "In comparison with other forms of identifiers such as physical devices, this form of biometric authentication is based on physical characteristics that stay constant throughout one's lifetime and are more difficult to fake, change or steal."
Starting today, Amazon One has enrolled at the Amazon Go store at 7th & Blanchard as well as at its South Lake Union outpost at 300 Boren Ave. North, where customers can sign up to the program and start using the Amazon One.
Take a look at the Amazon One above, and find out more information about the innovation on Amazon's website.
Elsewhere in the world of futuristic tech, Hyundai is building its car with legs.