Alexis Tyrsa Crafts Large-Scale Murals at New Nike France Headquarters
A wooden Swoosh artwork, anamorphic type and more.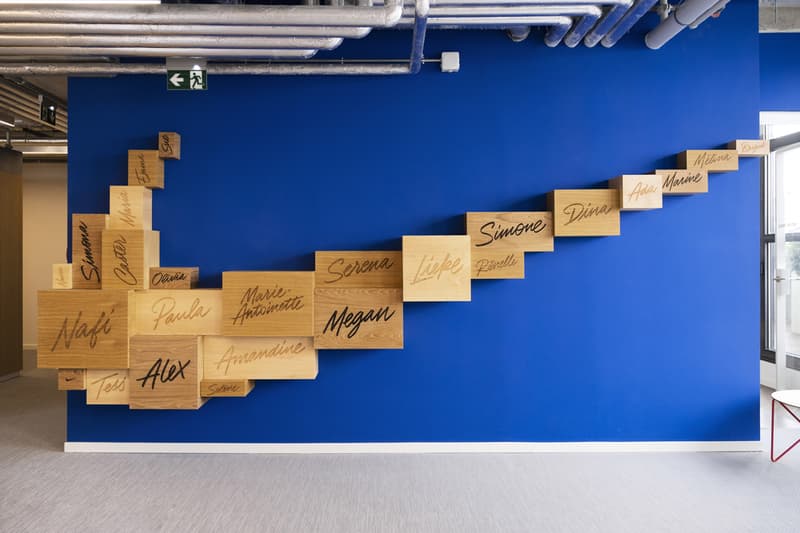 1 of 7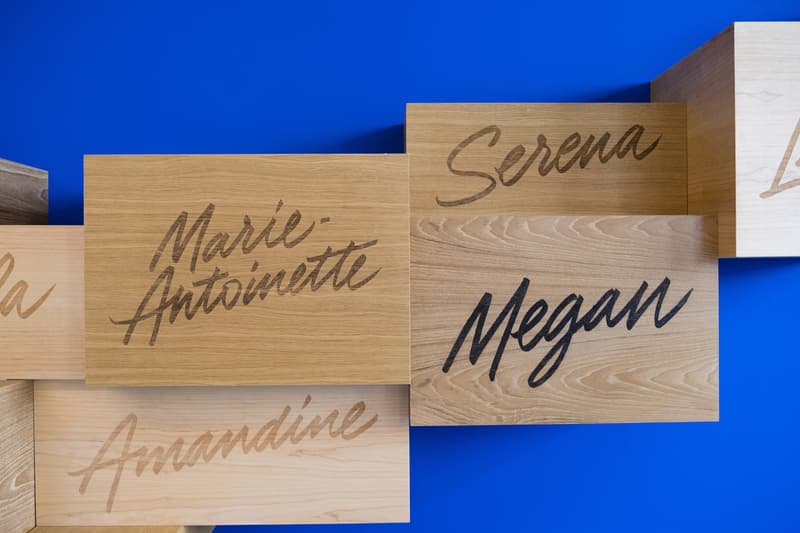 2 of 7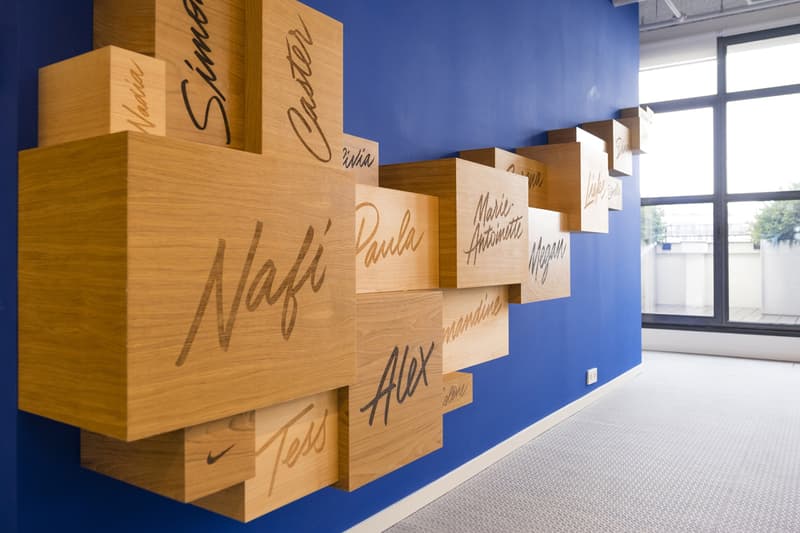 3 of 7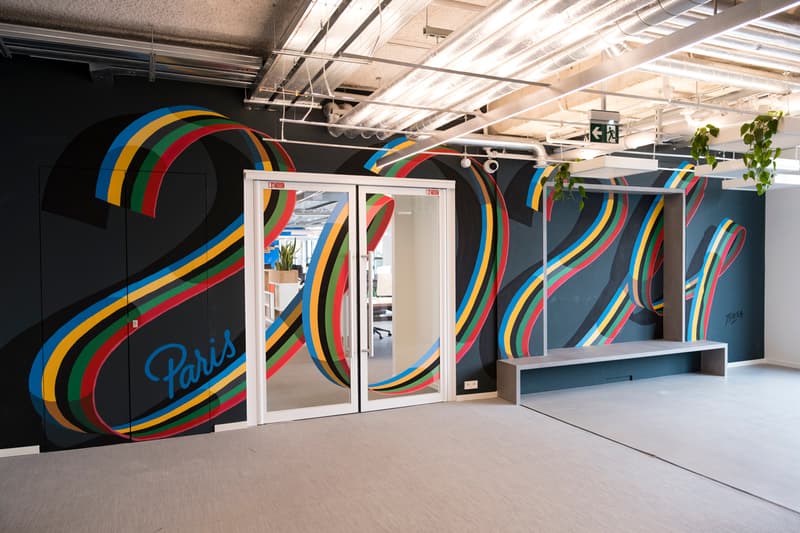 4 of 7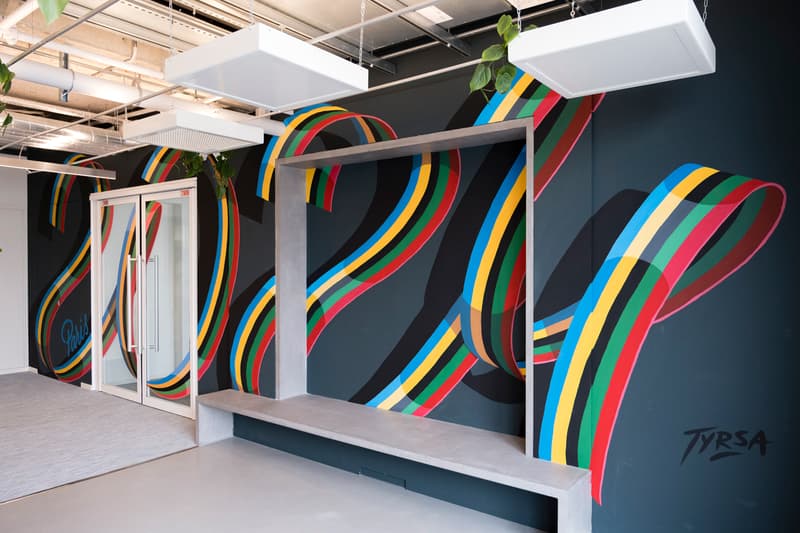 5 of 7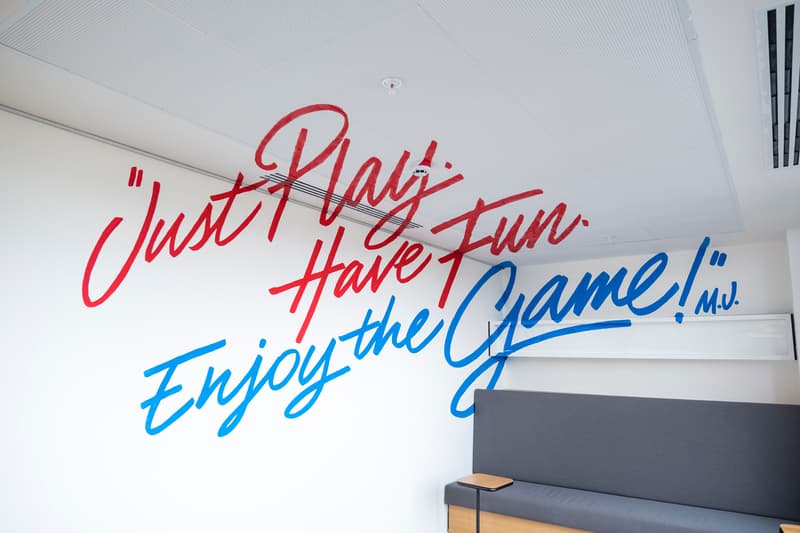 6 of 7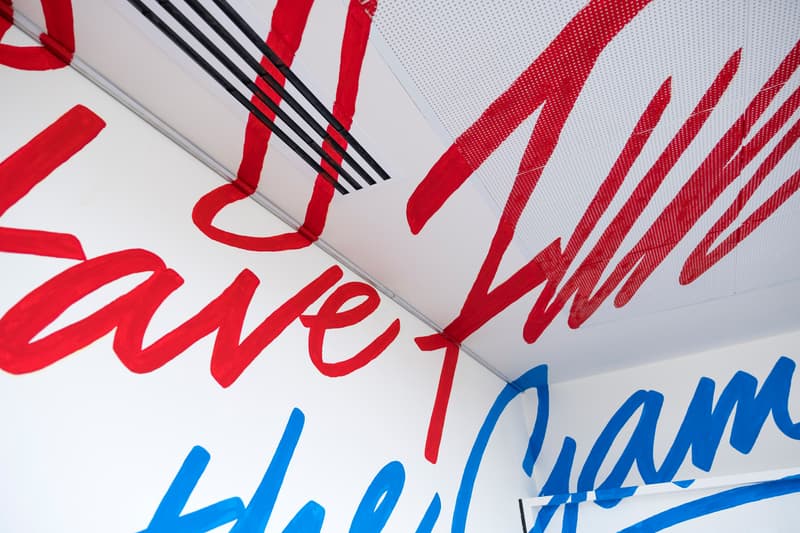 7 of 7
Alexis Tyrsa is a visual artist based in Paris who specializes in creating hand-crafted typography, digital works and large-scale murals. Tyrsa created the official logo for Childish Gambino's Guava Island film that co-starred Rihanna and directed by Hiro Murai. The artist spends most of his days working on digital and print commissions, he has collaborated with the likes of Carhartt, Awake NY, Aimé Leon Dore and Louis Vuitton to name a few.
Tyrsa recently finished three large-scale murals in Nike's latest headquarters in Paris. The first mural titled Women in Sport pays homage to a lineup of recognizable female athletes such as Serena Williams, Megan Rapinoe, Simona Halep, Caster Semenya, among many others. Their names are hand-painted in script atop wooden boxes in various sizes that form the unmissable Swoosh logo. The second mural celebrates the 2024 Olympic Games that is set to take place in Paris. The artist confirms that "Nike will be enormously involved in it so it's going to be a huge topic in the Paris office for the next years."
The third and final mural is located in Nike France's game room where employees can decompress, relax and play video games. The anamorphic work features a quote from Michael Jordan: "JUST PLAY, HAVE FUN, ENJOY THE GAME." The type is distorted once you get closer to the work, but recognizable once viewed from afar.
Check out the Tyrsa's murals at the Nike France headquarters in Paris in the slideshow above and then visit the artist's website to view more projects.
Elsewhere in art, Felipe Pantone unveils a new one-off design on a Carbon Cub airplane.