Martin Shkreli's $2M USD Purchase of Unreleased Wu-Tang Clan Album to Become Netflix Film
With Wu-Tang Clan de facto leader RZA serving as producer.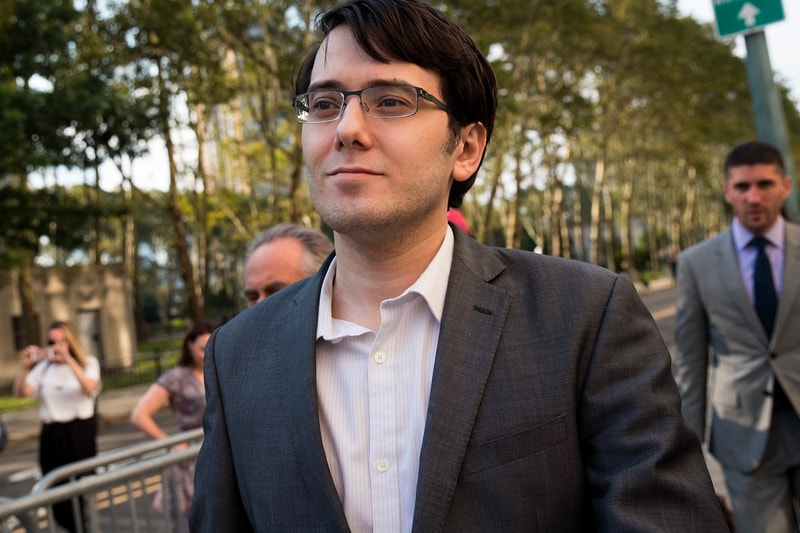 The story of Martin Shkreli's $2 million USD purchase of Wu-Tang Clan's Once Upon a Time in Shaolin is being turned into a Netflix film.
According to reports, the untitled project will be helmed by Brittany Runs a Marathon director Paul Downs Colaizzo, written by screenwriter Ian Edelman of American Sole and produced by Brad Pitt's Plan B Entertainment and Wu-Tang's de facto leader himself, RZA.
Once Upon a Time in Shaolin is a 31-track double LP that comes with an 88-year copyright, meaning that a commercial release will not be allowed until 2103. Shkreli's acquisition of the seventh Wu-Tang Clan studio album dates back to 2015, when he purchased the only copy for $2 million USD at an auction. The identity of Shkreli, a then-hedge fund manager, was revealed in December that year and was immediately recognized as the man who increased the price of a cancer and AIDS medication from $13.50 USD to $750 USD a pill.
Prior to his 2017 conviction, the infamous "Pharma-Villain" did everything to keep the attention on him, from threatening to destroy the album to attempting to beef with Ghostface Killah and playing the record during a livestream. After he was convicted with two counts of securities fraud and one count of conspiring to commit securities fraud, Shkreli tried to sell Shaolin on eBay without success. RZA revealed that he also attempted to buy back the album, but the record was unfortunately seized by the federal government. He is currently serving a seven-year prison term.
In related news, RZA recently sold half his music catalog to Hipgnosis Sounds.