Martin Shkreli Plays Wu-Tang Clan's $2 Million USD Album During Post Conviction Interview
"I certainly didn't need to buy a Wu-Tang album for $2 million USD but I did, and it's for my love of music."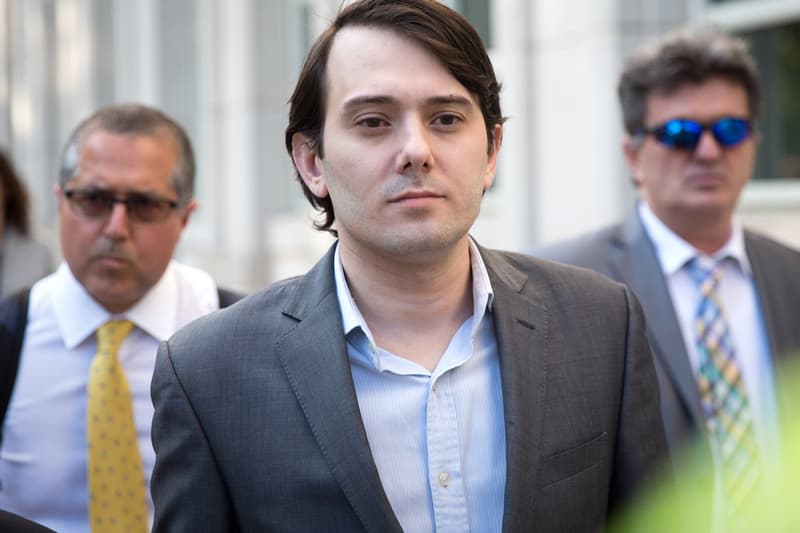 Martin Shkreli played the first 10 minutes or so of the Wu-Tang Clan's mysterious album Once Upon A Time In Shaolin during a candid interview at his Manhattan apartment on Friday night, just hours after being convicted on three counts of fraud in federal court. As you may remember, the former pharmaceutical overlord purchased the Wu's one-of-one album back in 2015 for a reported $2 million USD, and has occasionally streamed snippets of it via internet live streams. Here, at around the 47-minute mark, Martin begins talking about his frugal yet charitable ways, leading right into a discussion about his unusual music investment. Shkreli states:
"I've donated $10 million USD in charity over the last few years, mostly to people with rare diseases and my local high school in New York. This is the kind of life I live. I don't buy fancy things. I donated $2 million USD to the Wu-Tang Clan and I got a mixtape in return, it was a wonderful investment. I view it as a donation. People might see that as splurging. I don't think there are many people in the world that would have patronized hip-hop to the extent that I have. People think that was a display of wealth, some grandiose show-off. And I think that in essence when the Wu-Tang Clan is trying to sell an album for $2 million USD when 50,000 copies would do the same, it's an act of basically looking for a handout. And I obliged. I certainly didn't need to buy a Wu-Tang album for $2 million USD but I did, and it's for my love of music."
The interviewer then asks if it's playable, to which he responds with "let's see."
Currently, Shkreli is out on $5 million USD bail as he awaits his sentencing, which could be up to 20 years in prison. Martin however does not believe he'll receive that harsh of a sentence.
Read his response on the verdict via Facebook after checking out his live stream interview below.