The Weeknd and PUMA Officially Unveil Their "Parallel" Sneaker
With an accompanying interview.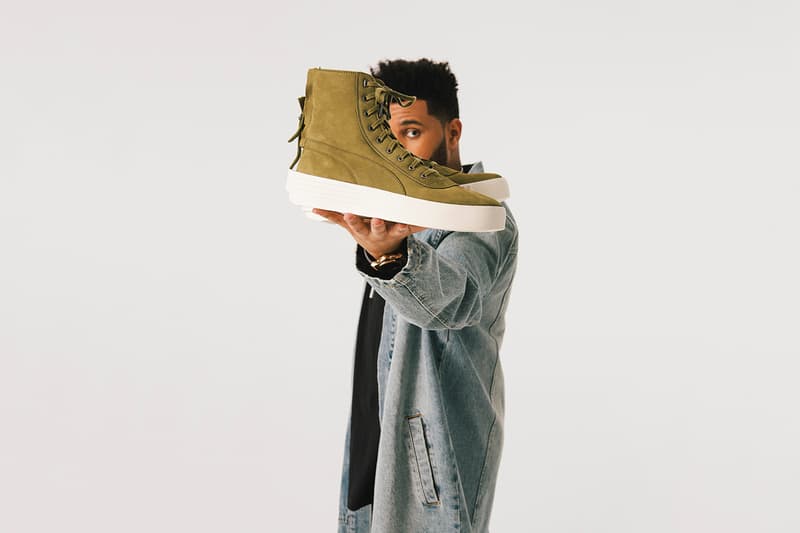 1 of 6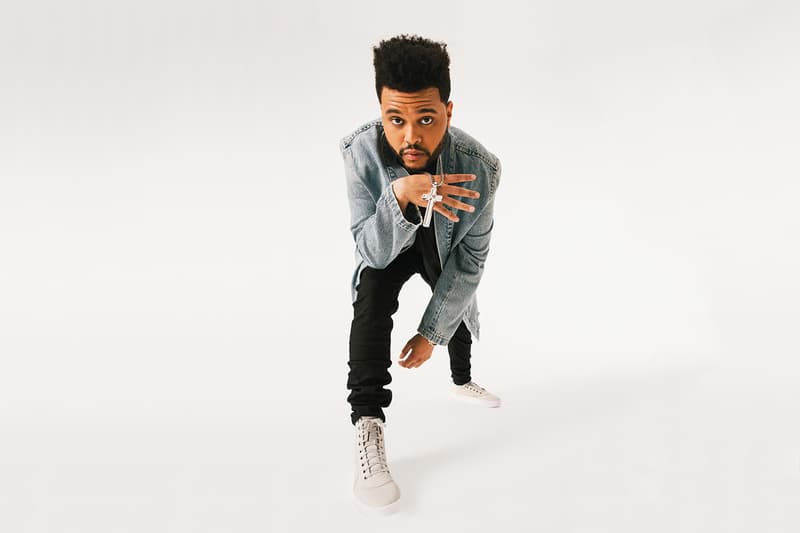 2 of 6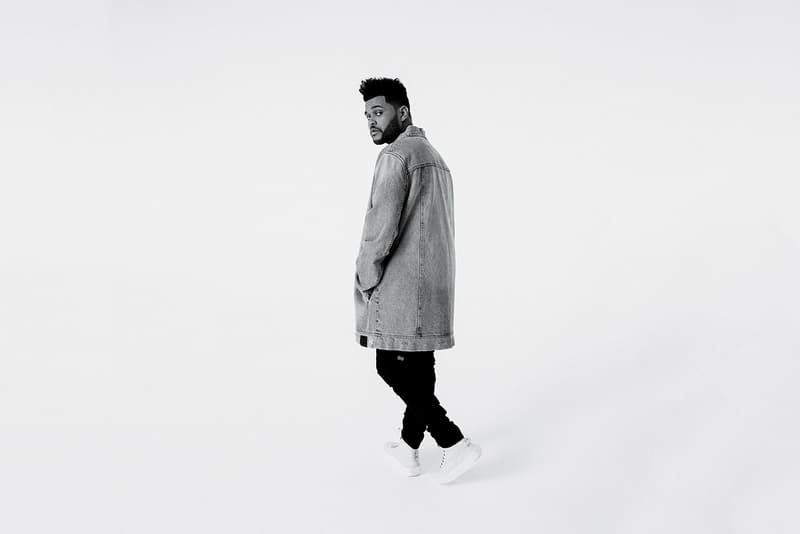 3 of 6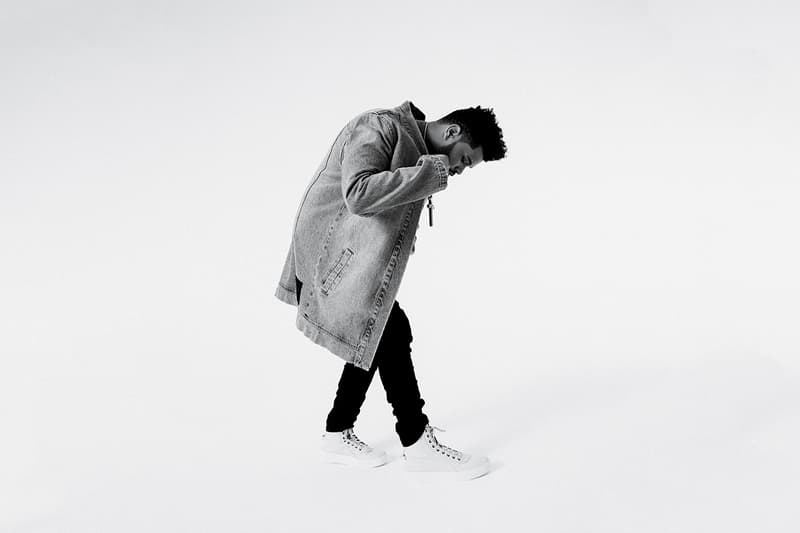 4 of 6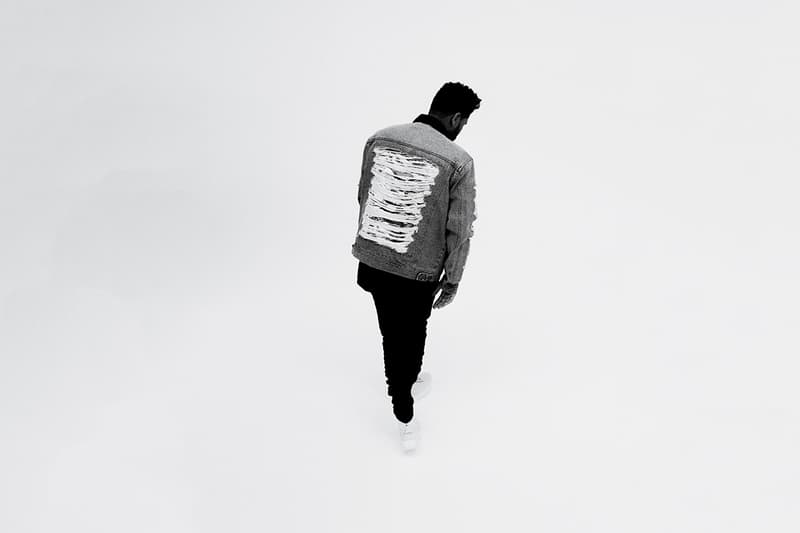 5 of 6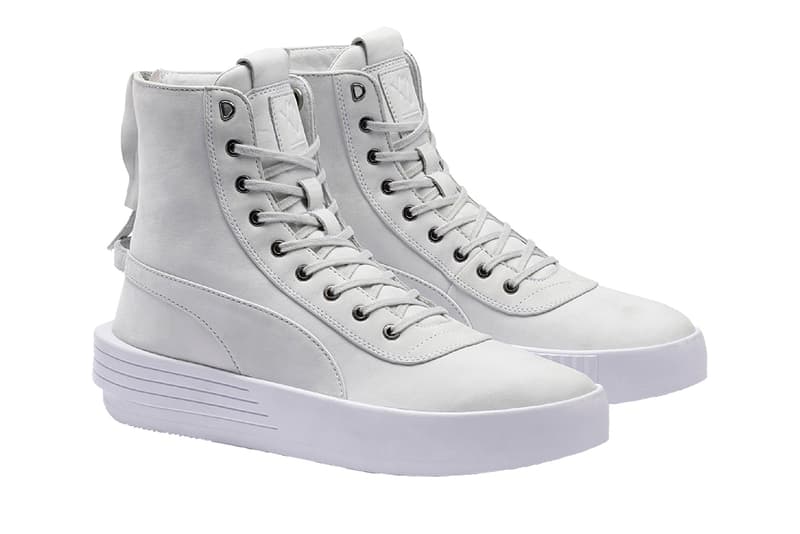 6 of 6
PUMA's brightest new star in The Weeknd takes a giant step into the world of fashion today with the reveal of his first ever signature sneaker, the "Parallel," and accompanying apparel collection. Offered in olive, white and grey hues to start, the understated high-top sneaker draws its inspiration from traditional military boots, akin to Mr. Lorenzo's popular silhouette. Staying true to the aura of streetwear, the clothing range between The Weeknd and PUMA will be comprised of tees, denim jackets and pants to complete your look.
Gearing up for phase two of his Starboy World Tour, The Weeknd found time to chat with Footwear News about the "Parellel," how he chooses chis performance kicks, who he'd like to see wearing the sneaker, and much more. Check out some of what the Toronto crooner had to say below, and be on the look out for the "Parallel" to drop this fall.
How does your signature shoe fit in with your persona?

"I feel like the Puma shoe is a part of the 'Starboy' world. It's the shoe Starboy would wear. We actually revealed we were first working with Puma in the 'Starboy' video. We're already evolving in the next phase of our collaboration, so I'm gonna keep that a secret."

When you're choosing onstage kicks, what do you look for?

"It depends. The longer the set, the more comfortable and light it has to feel. If it's short it doesn't matter how it feels, so I can wear anything, sometimes even boots."

Whom would you most like yo see wear the shoe and why?

"To be honest, I just want to see everyone wearing it. I want it to be part of pop culture. I want to walk down the street and see kids wearing it and women wearing it. I want to see the pope wearing it. I want to see Barack Obama wearing it. I want to see Elon Musk wearing it."