Martin Shkreli Being Forced to Give up Wu-Tang and Lil Wayne Albums to Feds
He must also hand over $5 million USD and a Picasso painting.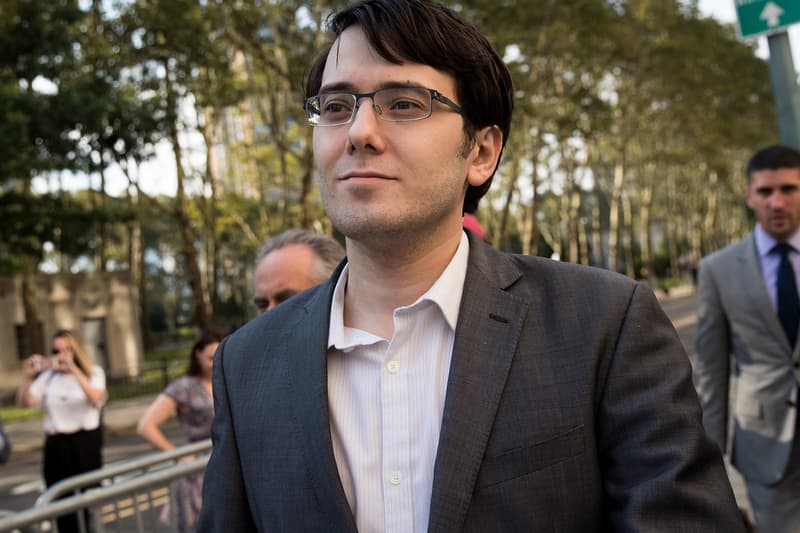 Martin Shkreli is being forced by a federal court to forfeit $7.36 million USD which includes Wu-Tang Clan's album Once Upon a Time in Shaolin and Lil Wayne's Tha Carter V. Shkreli, who is frequently called "Pharma Bro" because of his practice of hiking the price of an HIV treatment, was convicted of securities fraud in August 2017. He is being asked to forfeit assets to the government.
Including the Wu-Tang and Lil Wayne albums, Shkreli must hand over $5 million USD in cash in an E-Trade brokerage account that previously had secured his release bond, Shkreli's stake in the drug company Vyera Pharmaceuticals, and a painting by Pablo Picasso.
Once Upon a Time in Shaolin was bought in an auction in 2014 for $2 million USD. There's only one copy of the one-of-a-kind album and with it comes a silver-and-nickel-plated box with 174-page liner notes bound by hand in leather. By the terms of the sale, whoever owns Once Upon a Time in Shaolin can legally do whatever they want with it, aside from releasing it commercially; there's an 88-year ban on that.
In December 2016, it was revealed that Shkreli purchased Tha Carter V and the details of how he actually acquired the long-awaited album was revealed by Shkreli nine months later. Birdman shared last month that Lil Wayne's anticipated Tha Carter V album is going to drop this year.