Rick Ross Is Back Home & Recovering After Health Scare
Get well soon Rozay.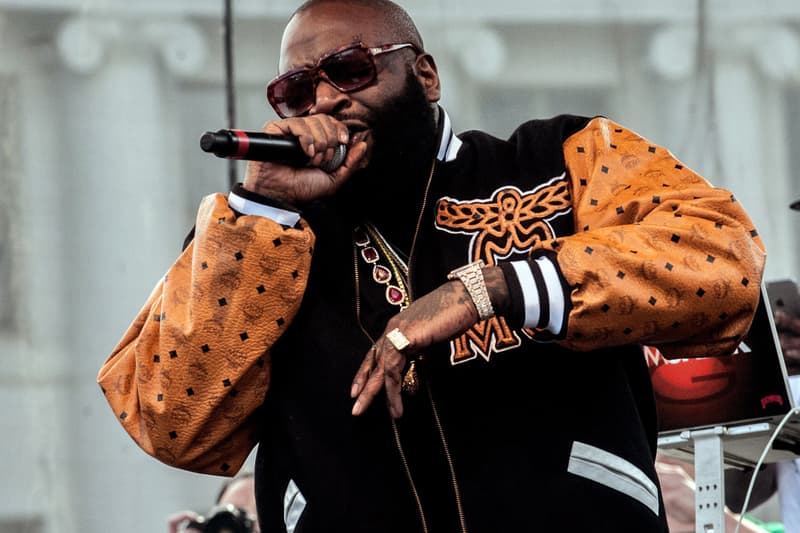 As we reported over the weekend, Rick Ross ran into some serious health struggles following a Thursday 911 call to his Miami home. Since then, longtime friend and affiliate Fat Trel took to Instagram to confirm the 42-year-old's "good" condition. "HE GOOD… HE IN DA HOSPITAL BUT HE IS NOT ON "LIFE SUPPORT" … HE GOOD," read a quote from Fat Trel. Now, TMZ — the outlet that initially broke the news — is confirming that Rick Ross is home and undergoing in-home residential care.
As TMZ notes, Rick Ross was taken to the hospital after appearing "unresponsive" and "slobbing at the mouth." The "Santorini Greece" rapper was reportedly taken to two different hospitals, having been transferred as a result of his condition. TMZ's sources are telling the website that the entire health scare came from "heart-related" issues, which were allegedly so severe that was taken to the ICU and put on an ECMO to assist his "respiratory and heart functions."
We will keep you updated on Rick Ross' condition as more news emerges.
On the music front, Rick Ross will also be appearing on the forthcoming studio album from Rich The Kid.