Snarkitecture on Bringing the Museum Experience to Retail Stores
Also discussing designs for KAWS, KITH, and the possibility of a "Snarkitecture Hotel."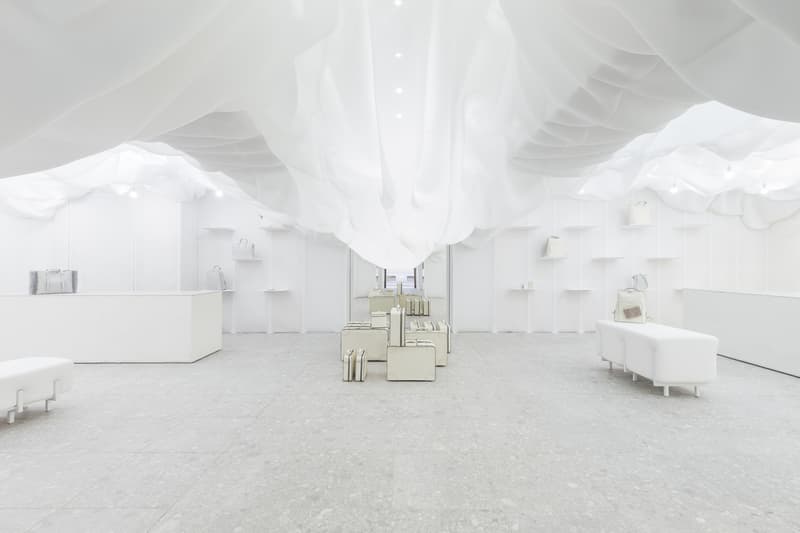 1 of 5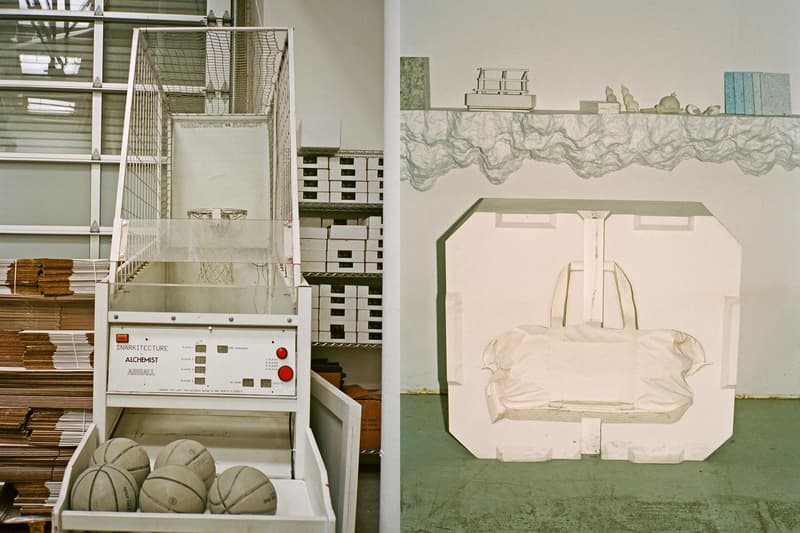 2 of 5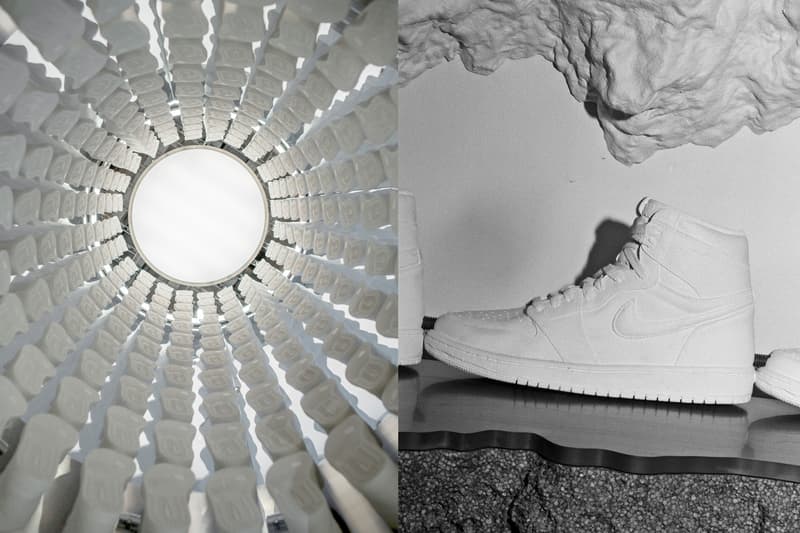 3 of 5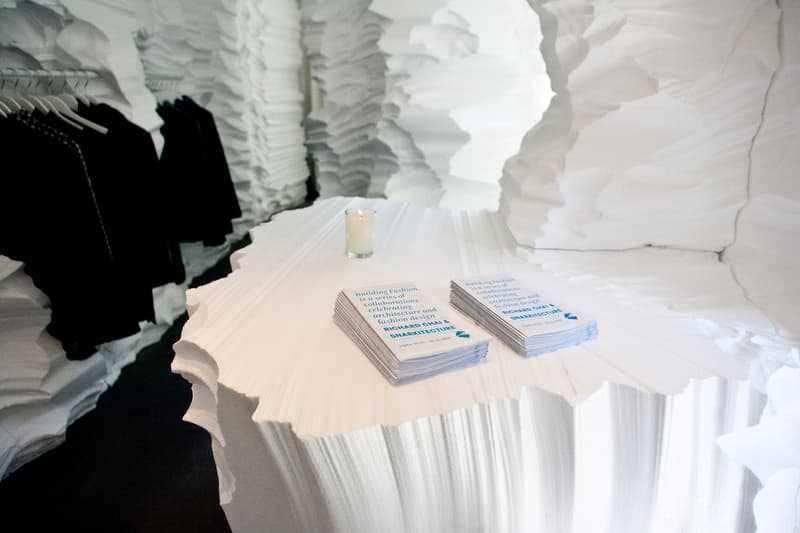 4 of 5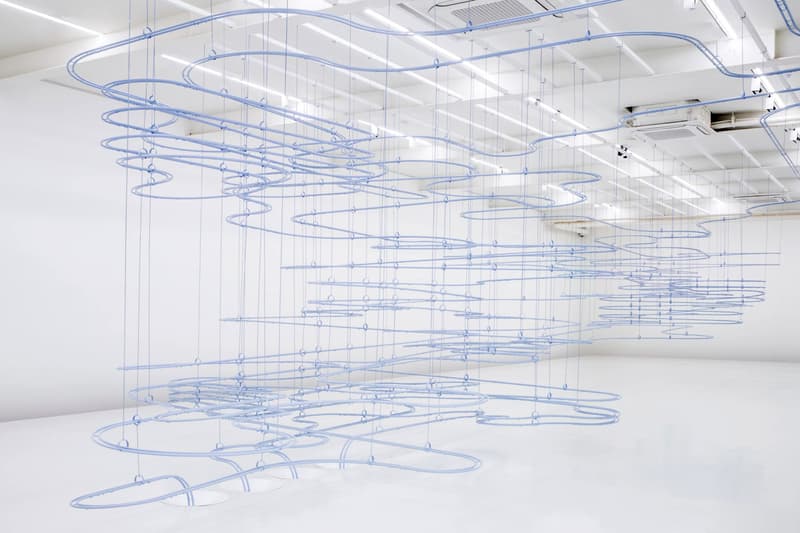 5 of 5
Foot traffic is a key factor when it comes to managing a brick-and-mortar store. From offering complementary services to in-store exclusives, owners utilize a variety of methods to get customers flocking inside their retail spaces. For New York City-based architecture firm, Snarkitecture, bringing the museum experience to physical stores such as KITH is one unconventional way to reel in foot traffic.
Daniel Arsham and Alex Mustonen of Snarkitecture recently sat down with Nick Rhodes of SSENSE to discuss retail collaborations, e-commerce, and exciting projects to come in the near future. From designing spaces for KITH and KAWS to talks of a possible "Snarkitecture Hotel," read on for key excerpts and visit SSENSE's official website to read the full interview.
When working with brands on designing new retail spaces, are there certain pieces from their ethos or aesthetic that you usually dissect first? Is there a specific process that remains uniform for every collaboration?

Daniel Arsham: It certainly depends on the client. For instance, using KITH as an example, every store that we've designed for Ronnie [Fieg] has been different, and I think part of the notion for him with that is that these spaces are about experience, not just buying something. The customer is more or less the same at every store, but each location feels different and the product in them has less to do with that. But for other clients like KAWS, we've gone specifically into some of their collection to inform the palette or the texture about them.

Alex Mustonen: But in a fairly abstract way in terms of taking something that's from their world and reinterpreting it into a Snarkitecture environment or Snarkitecture experience.

Whispers about brick-and-mortar retail's demise have been circulating for years, but your involvement in their development seems to remain prosperous. How has the role of a physical store changed since the rise of e-commerce?

Daniel Arsham: It's a two-way street, right? So for every brand that's hitting a wall with a physical retail presence, there is a young brand or an online brand that's hitting a wall digitally and is finding a need to go into a physical space. This, for me, encapsulates that there are things about a physical experience that you simply can't do online. I think it has to do with a direct visual and spatial connection not only to the product but to the space where the product is held. It's all a sort of architectural definition or DNA of what that brand or label is really about and I think that now more than ever people want that physical, tactile engagement. It's like something about knowing and feeling that it's real as opposed to being something that's just a digital image.

Alex Mustonen: I mean you can only go so far with images or an online social media presence. If you're a designer and you have a great online presence, what is the space that you would design look like to your customer or audience? I think everything from the location to the way that it smells when you walk in have a profound impact on the way that people understand the universe that you're trying to make.

Are there any dream spaces that you hope will come into fruition someday?

D: We've always wanted to bring some of our installation-based projects, like this project "The Beach," to New York because it's not often that our work gets to be seen here. Just because it's such a global practice in that respect. So that's something that we're certainly working on.

A: I think there's just a lot of areas that we haven't worked in yet. Even though we do a lot of work in retail, that's not the only thing we do and it's not the only thing we're interested in doing. But it's basically finding opportunities and finding ways to expand some of the goals of the practice into these other areas of the world, like hotels, parking garages, museums and all of these other areas that we can start to play with.

D: Snarkitecture Hotel. That's a thing.