There's More to Tabi Shoes Than Maison Margiela
The traditional Japanese style has found its way into sneakers and sandals. Here are our favorites.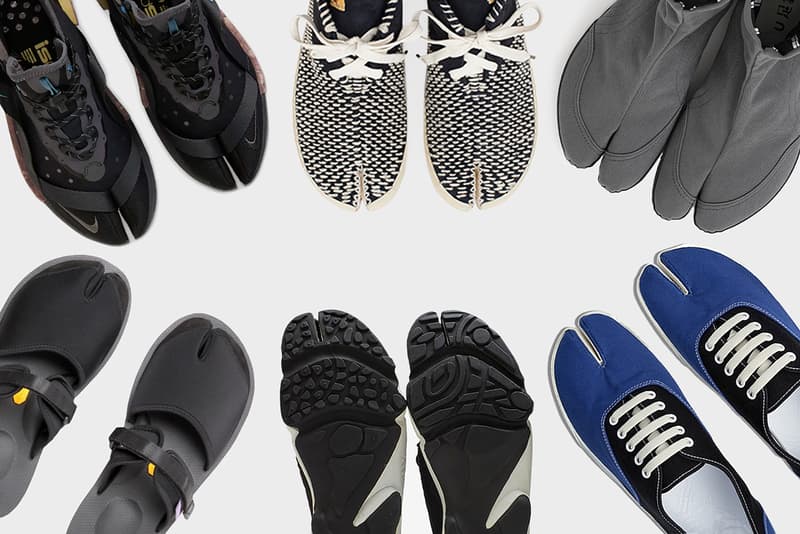 Maison Margiela may have popularized the tabi within the fashion sphere, but Margiela didn't invent the style. The tabi dates back to 15th century Japan and was initially designed as a sock that, by separating the big toe from the other four, would aid balance through reflexology. The socks were worn by Japan's high-society, and in the early 20th century the style found purpose as a worker's shoe. 
Martin Margiela introduced its take on the practical tabi silhouette in his debut 1988 collection, where they were worn by models drenched in red paint who left the white runway covered in hoof-shaped prints. Margiela jacked the historic design and reinterpreted them as a westernized luxury garment — and it paid off.
Despite the dozens of Margiela Tabi designs on offer — from the sought-after boots to loafers and sneakers — it takes some nerve to walk outside wearing a split-toe, especially one with a heel of at least three inches. Fortunately, there are plenty of other ways to dip your big toe into tabimania, and doing so might be a more informed choice. 
For the runners among us, look into ASICS' rich running archive. Back in 1953, the Japanese sportswear company introduced the ONITSUKA Marathon TABI, a rubber sole-equipped split-toe shoe that inspired other running sneakers and even pairs that were worn in space pursuits. The Nike Air Rift was launched in 1996 to promote natural motion running, and went on to inspire much of the Swoosh's later work. Elsewhere, we've been treated to rare pairs from KAPITAL, and even Vetements has been in a spot of trouble for its take on the iconic tabi design.
Aside from Maison Margiela's sneakers, boots and Reebok collaboration, you can find brand new designs from Nike's ISPA line and heritage-inspired footwear from ILYSM. If you keep on scouring the Internet, you may even come across some rare ASICS, visvim and Suicoke pairs. To save you the trouble, HYPEBEAST has compiled a list of the best ready-to-buy and upcoming tabi-style shoes around — with a couple of socks, too.
Nike ISPA Drifter
1 of 2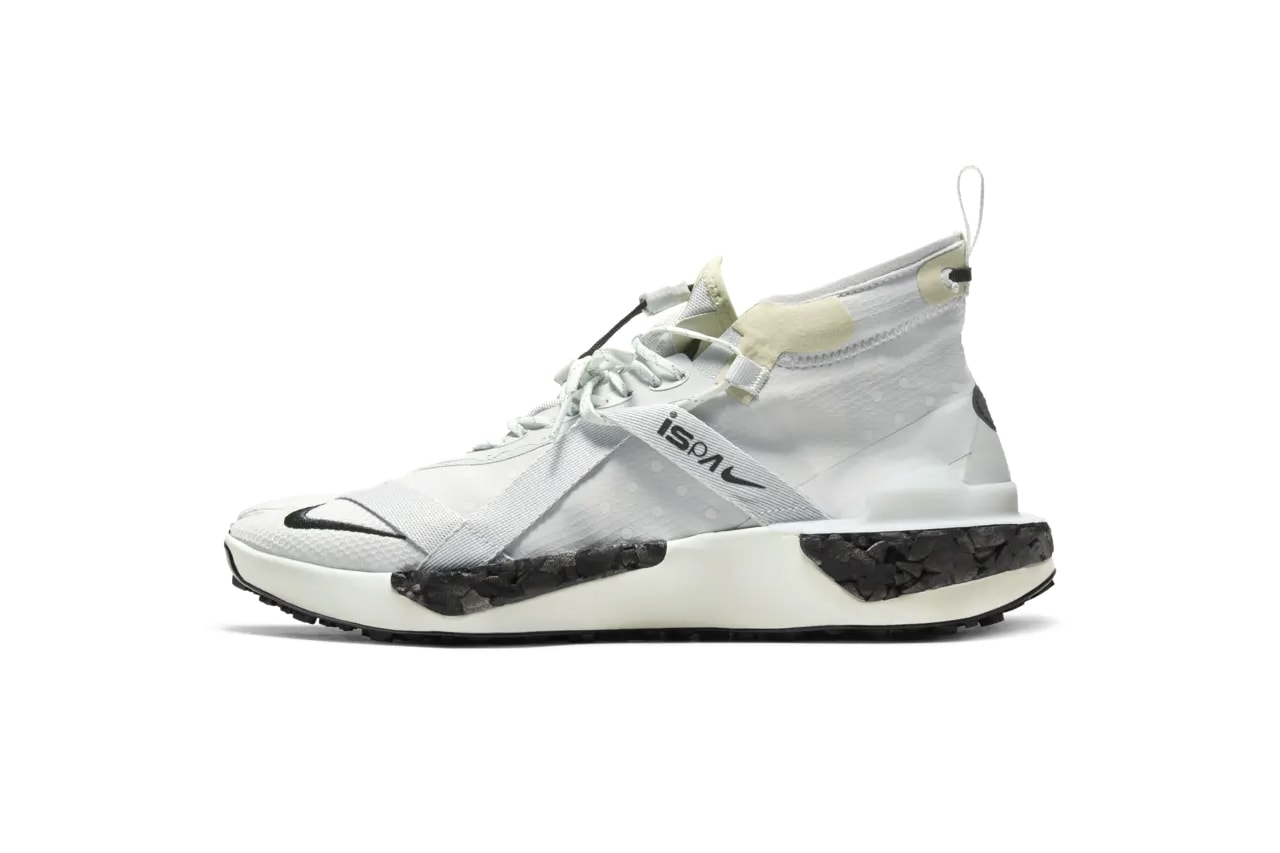 2 of 2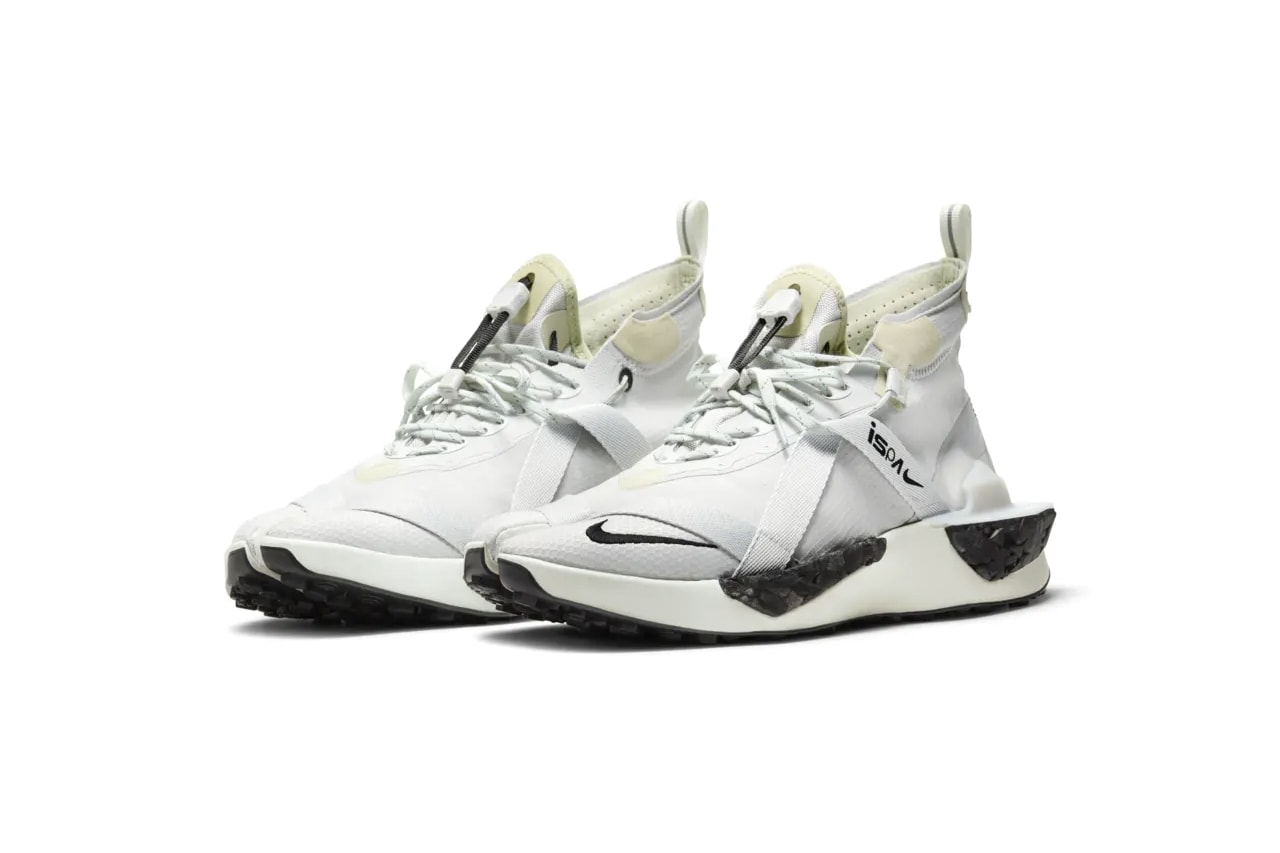 There is a lot going on with the Nike ISPA Drifter, from its split-toe design to its use of sustainable materials, and the fact it's an all-weather-ready Chukka sneaker. They even come with a pair of tabi socks in the box, a gift you don't often see even with luxury labels. Pick these up from September 1.
Sou Sou "Festival" Tabi Shoes
1 of 2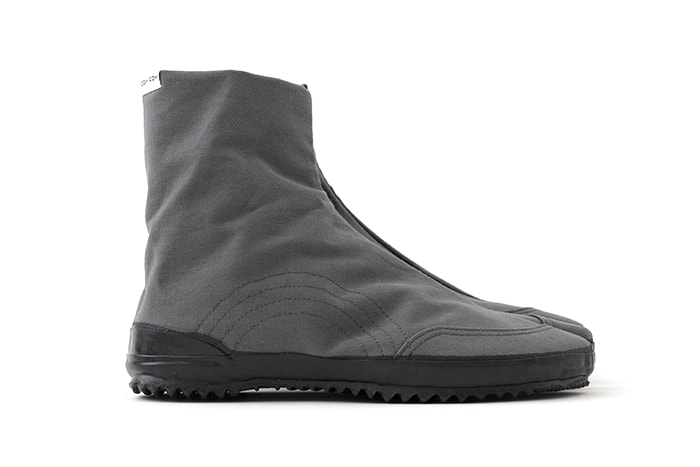 2 of 2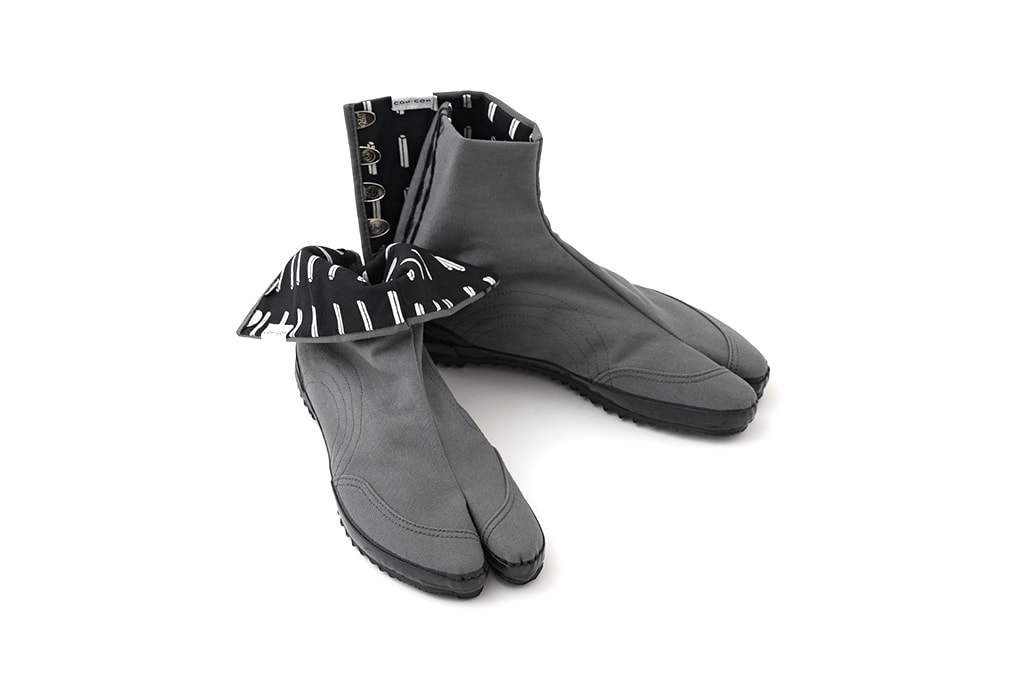 Sou Sou's name roughly translates from Japanese to an expression of appreciation, "yes, yes," and its tabis have us saying exactly that. This pair of "Festival" tabi shoes are archetypically Japanese, serving a minimal aesthetic, split-toe and quality. The brand is helmed by Katsuji Wakisaka, who was the first Japanese designer to ever work for the Finnish textile company Marimekko. As a result, Sou Sou also knows how to deliver a print.
ILYSM Dust Tabi
1 of 2
2 of 2
The creative studio and conscious label ILYSM, co-founded by former junior YEEZY designer Sara Jaramillo, has already been praised enough by HYPEBEAST — and for good reason. Its take on the tabi is affordable and clever, combining recycled polyester, viscose and silk in the upper, and adding a layer of merino wool inside to wick away sweat and smells. They look great, too, thanks to the contemporary semi-translucent sole unit. 
Suicoke Purple Label Split-Toe Sanal w/A-B VIBRAM
1 of 2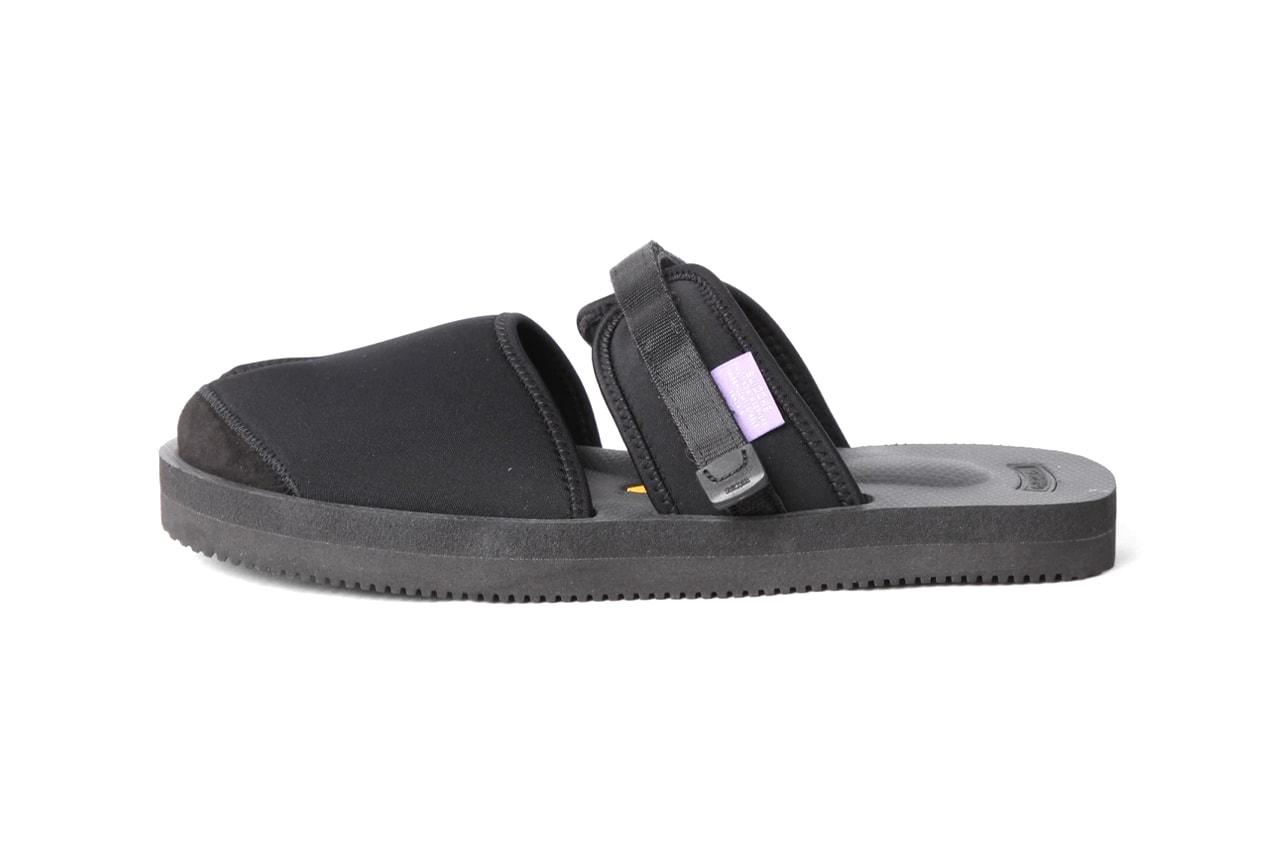 2 of 2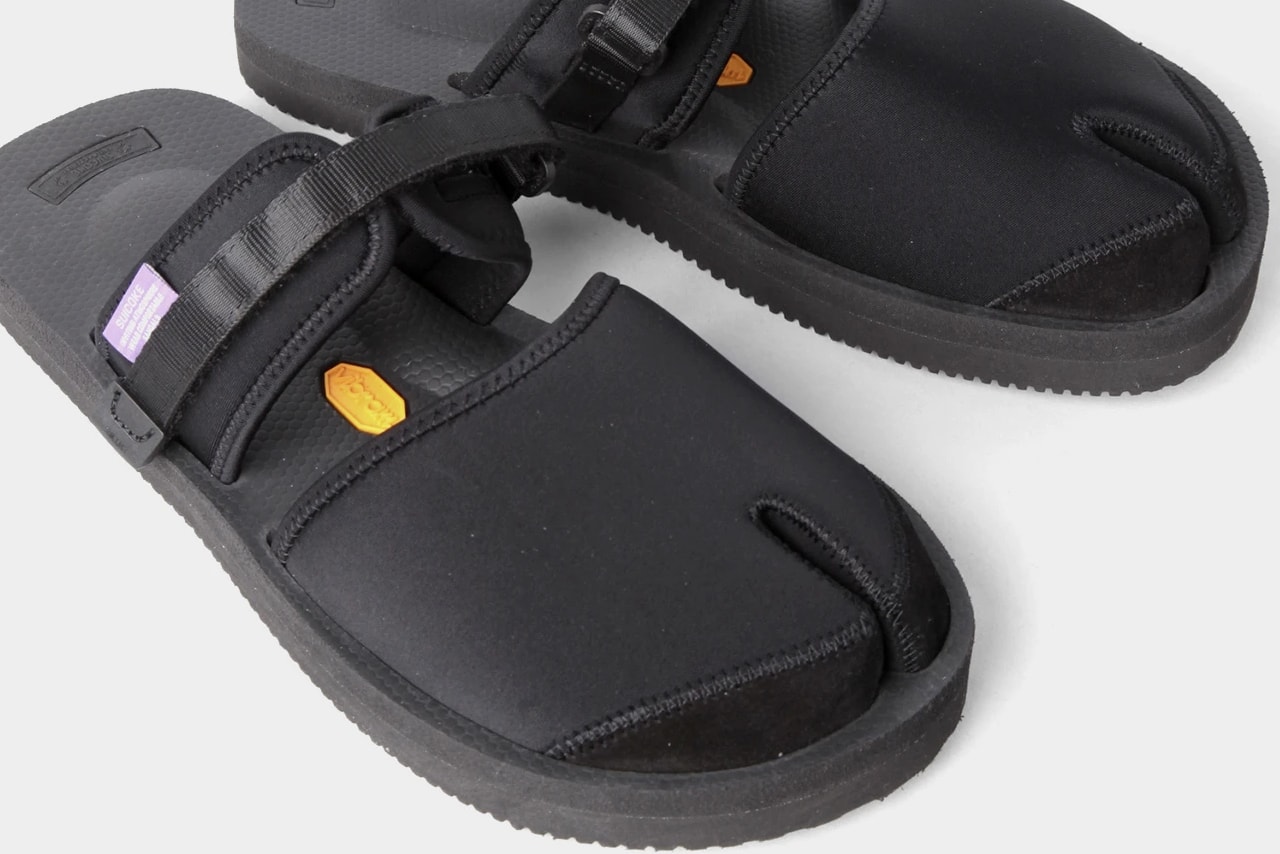 Purple labels tend to denote something special, like The North Face Purple Label from TNF Japan. Suicoke's offering is no different. These split-toe sandals made in collaboration with Nepenthes feature a mold that covers up the toe region, adjustable neoprene sections on the mid panel, an antibacterial sole (+1 on the "these are perfect for self-isolation" scale), and Vibram tooling, too.
visvim Tabi Sashiko-Folk
1 of 2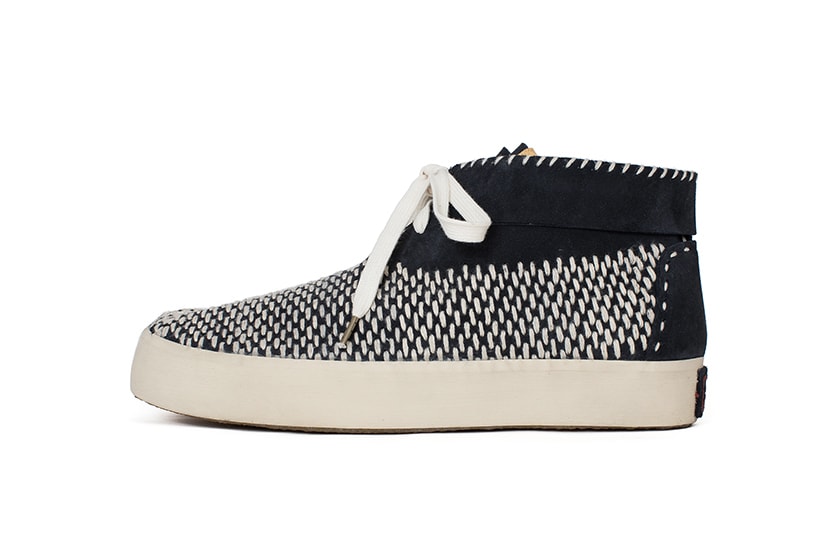 2 of 2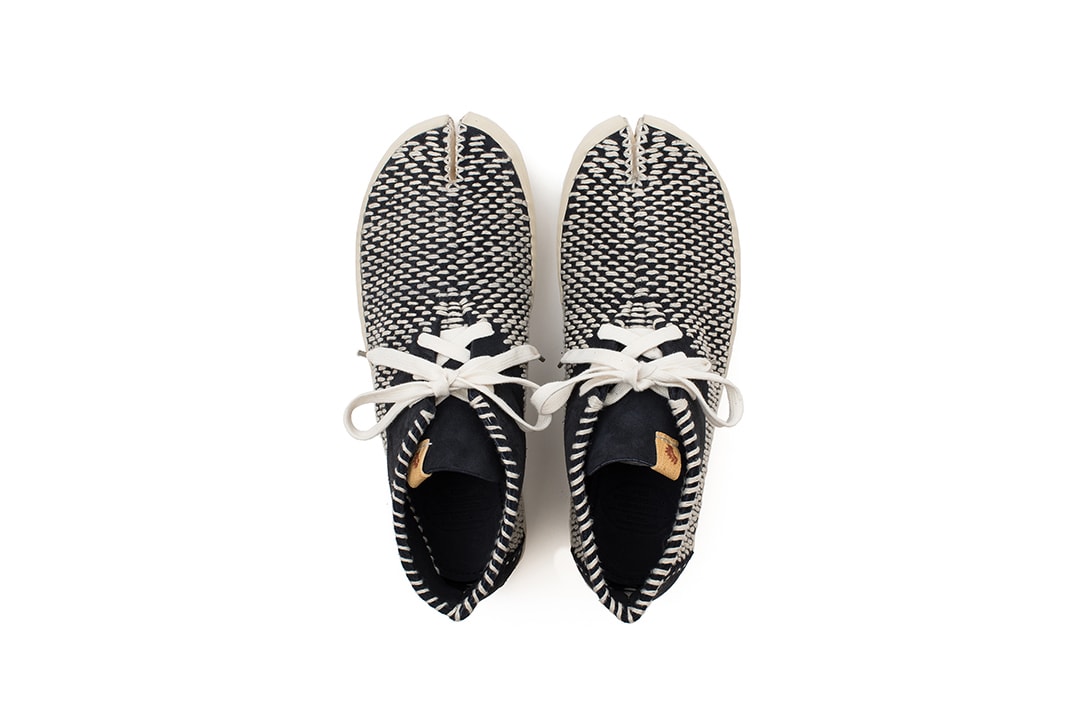 Those really in the know will already be familiar with visvim's Tabi Sashiko-Folk sneaker. It released in 2011 and has since reached grail status for the KAPITAL-wearing, visvim archive-owning maestro — even if they are affordable on the second-hand market. The navy blue cow suede high-top is hand-stitched with white thread, forming an upper that sits atop a cozy crepe sole. Cop while you can.
Nike Aqua Rift
1 of 2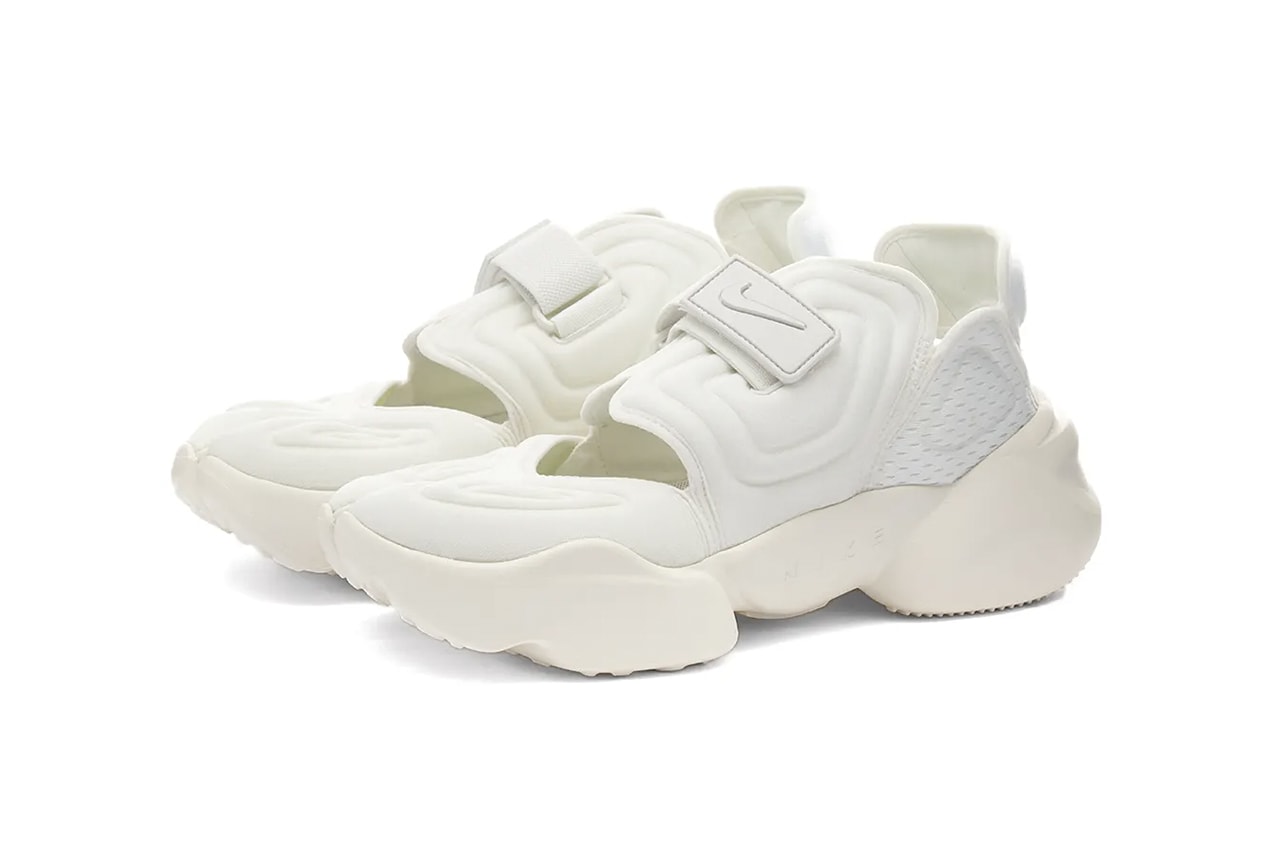 2 of 2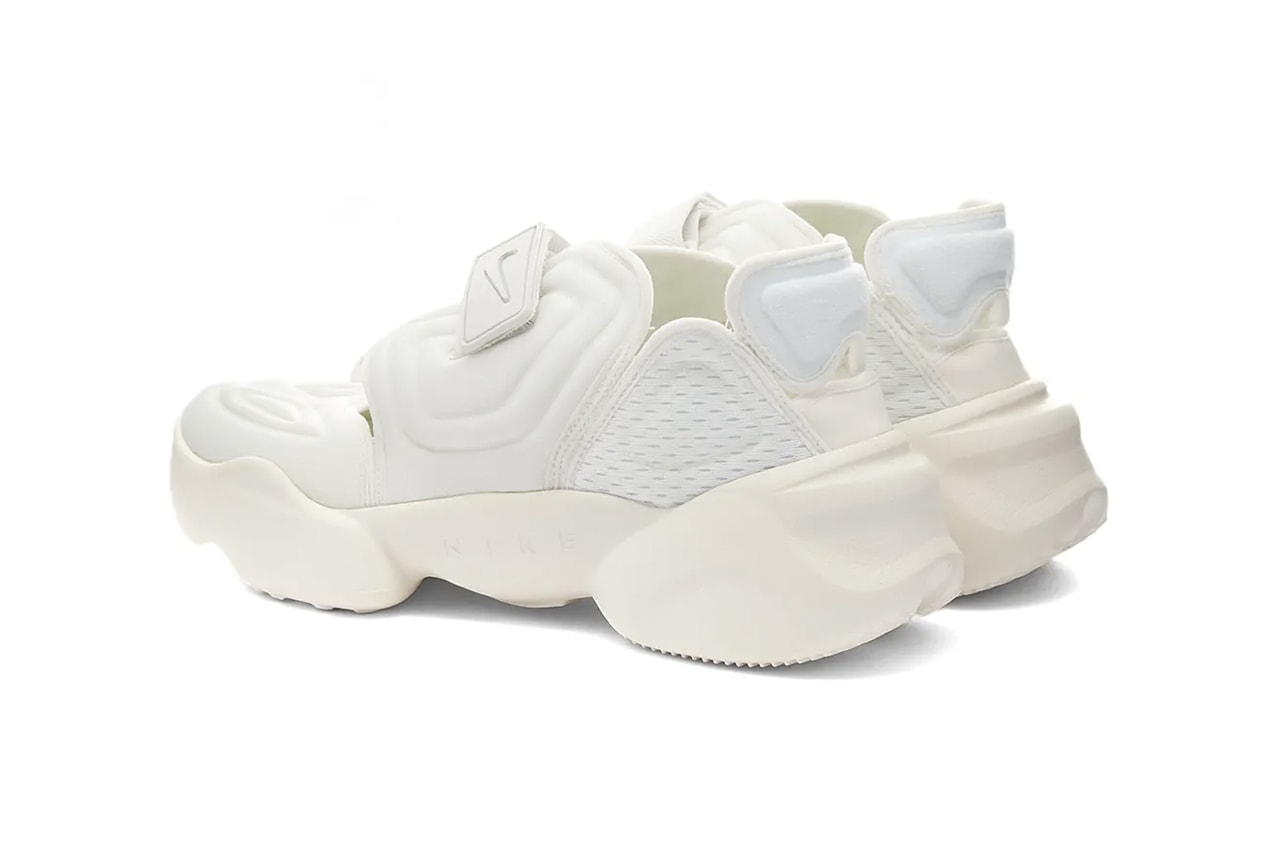 The Aqua Rift was instantly divisive when Nike released it in 1996 — no one in America had seen such a thing. "A split-toe? No thank you, we'll keep our dad shoes." Yet today, the Air Rift is becoming a must-have sneaker among trendsetters and would-be fashion week peacocks. There's plenty of colors to choose from in addition to this white pair, but we'd say the shoe is loud enough as it is.
BEAMS Japan x Moonstar Jikatabi Shoes
1 of 2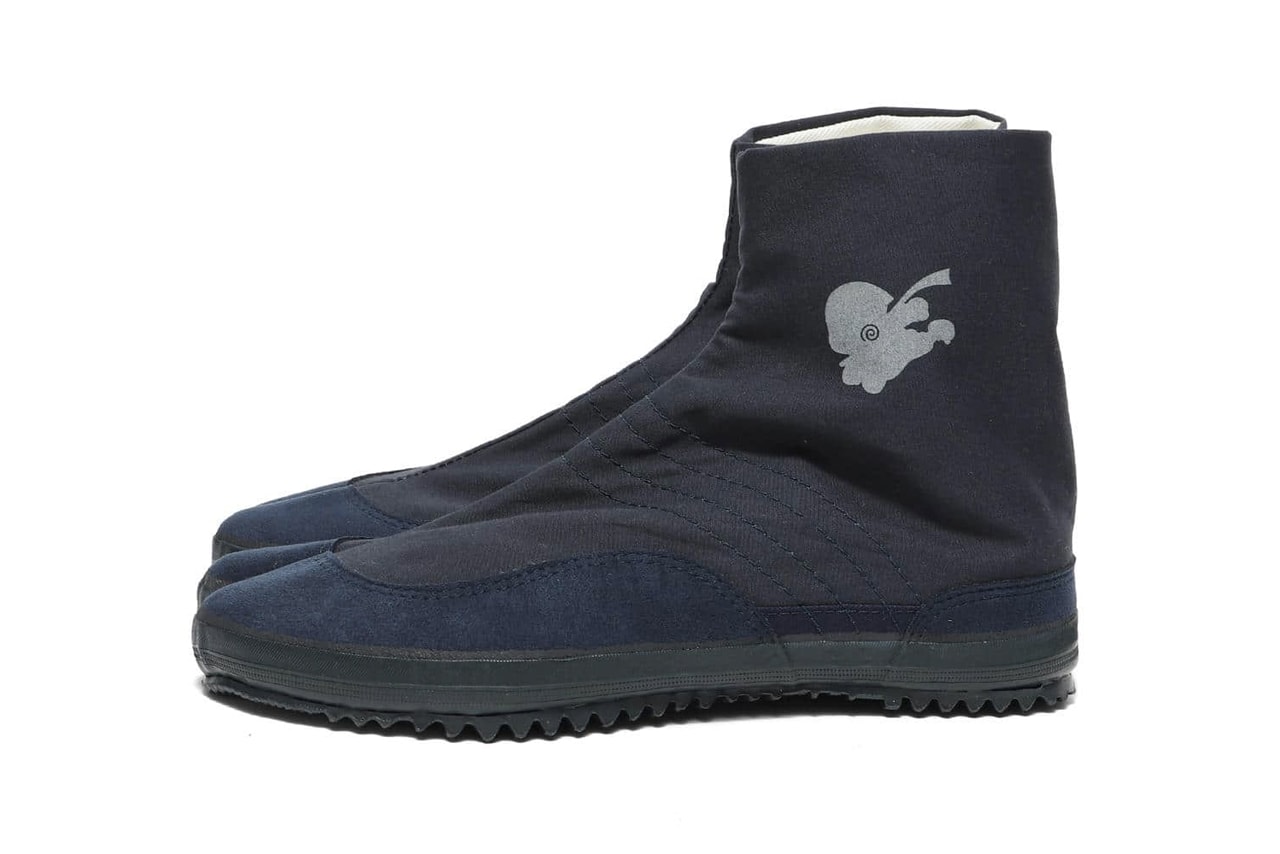 2 of 2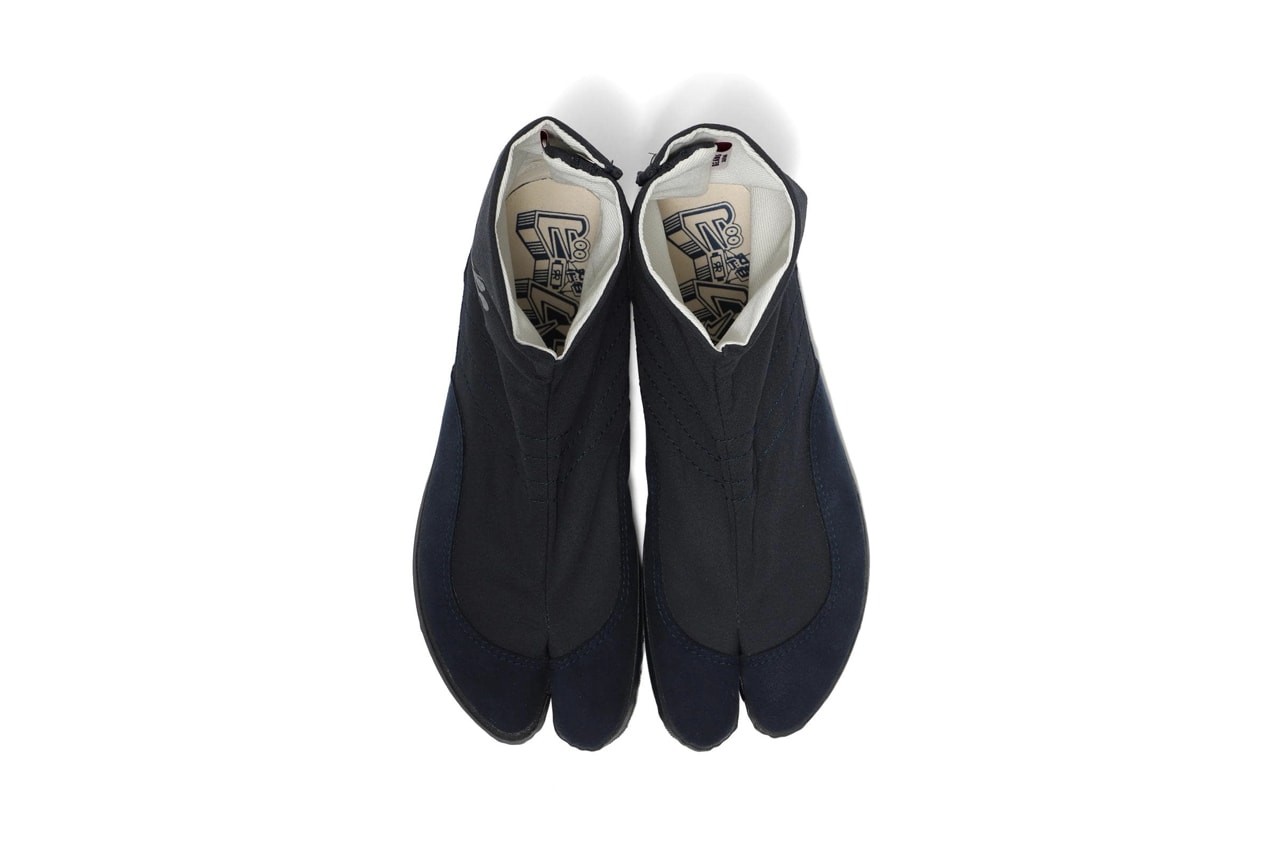 The Jikatabi was designed in 1912 as a worker's shoe, perfect for farming, construction and gardening. It has since become a popular design throughout Japan — hence the stalwart BEAMS lending its hand to rework the classic style. BEAMS plays into the shoe's hard-working nature by using faux suede and water-resistant vental cotton on the upper, and the pair even features a rugged outsole for added durability.
Nike Wildcard Ankle Socks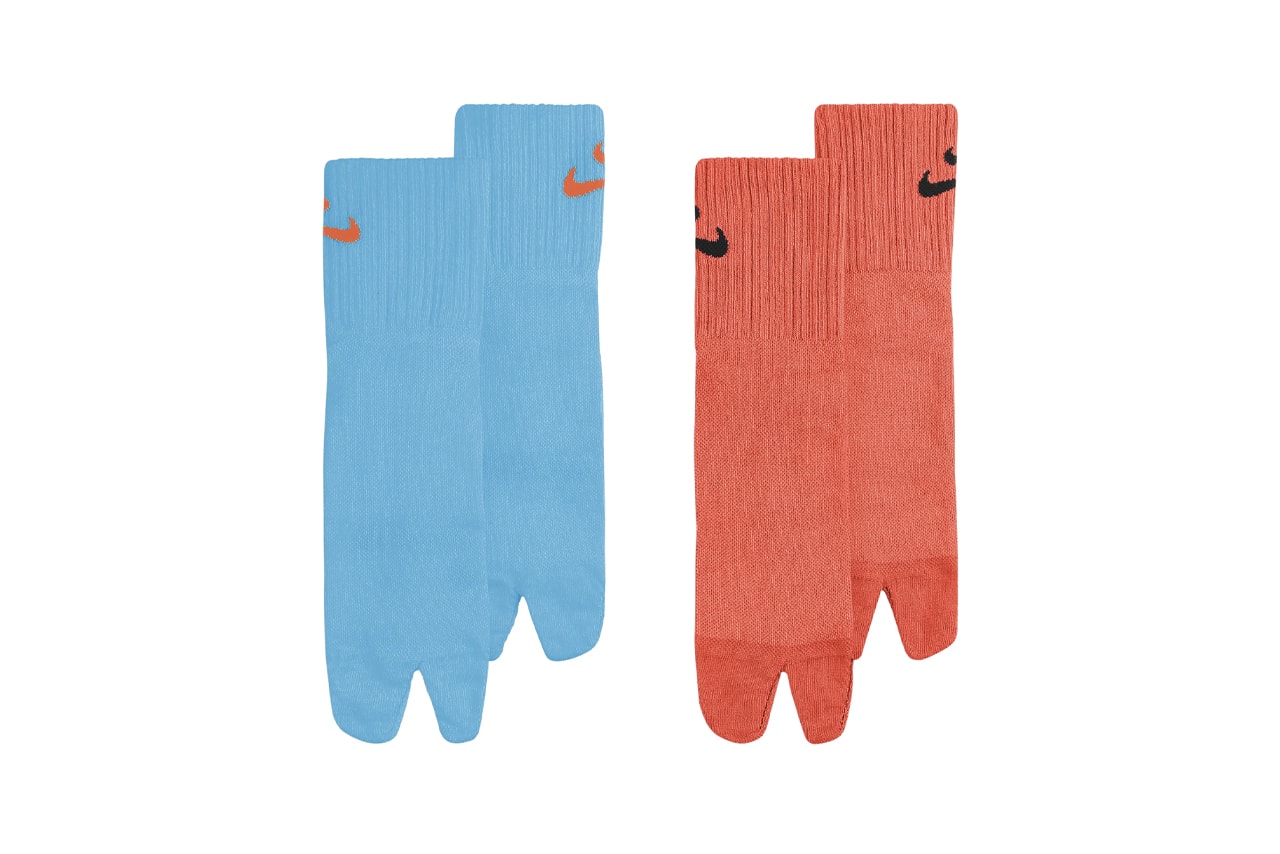 Tabi aficionados swear by tabi socks. For those who have never worn a pair a tabis, picture a wedgie between your big toes and you wouldn't be far off. However, with a pair of tabi-style socks, you'll be comfortable all day long. Nike offers pairs such as these in bright colors, perfect for livening up its muted sneakers seen above.
maharishi Tabi Socks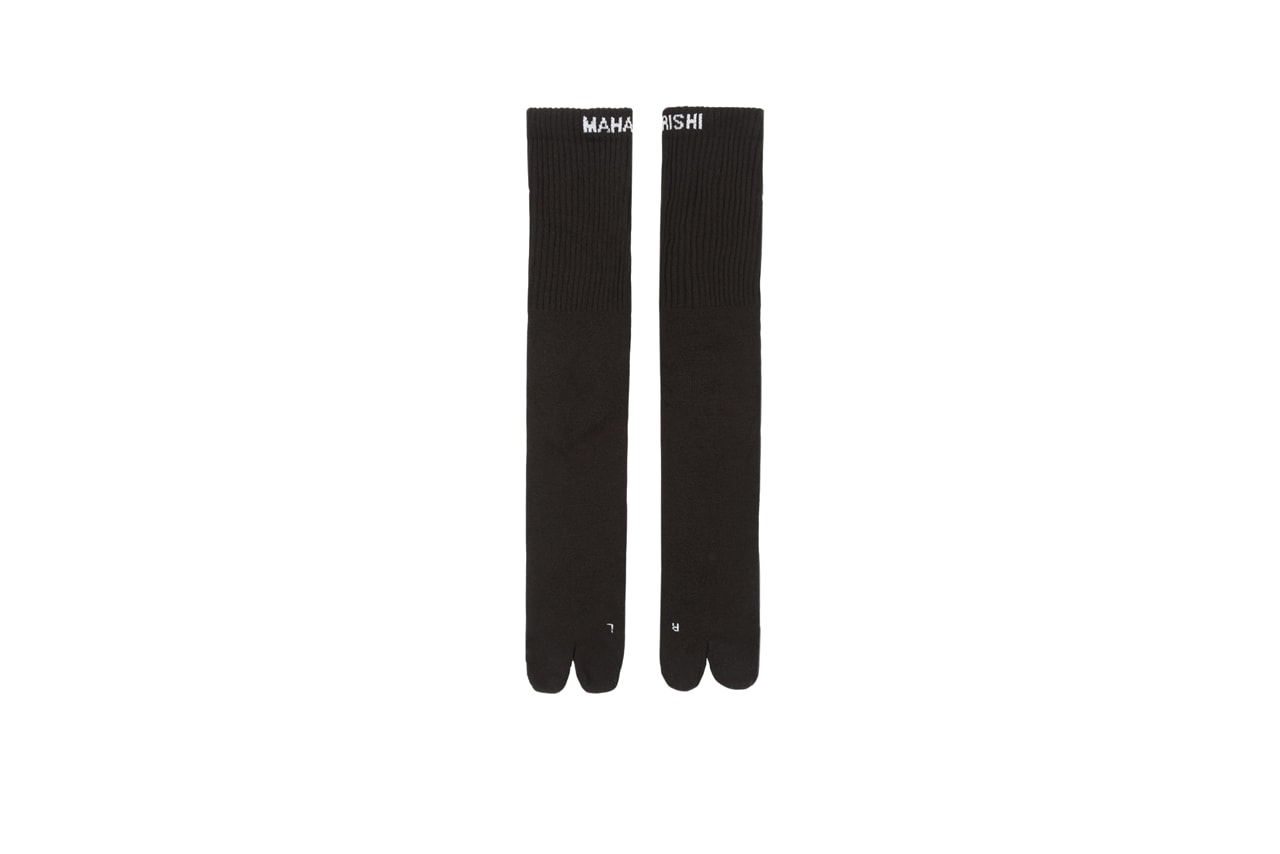 For something a bit more multi-purpose, opt for maharashi's tabi socks. You get three pairs for $40 USD, each appearing in an understated black colorway. A tabi separates the big toe lifts the arch of the foot, which lifts the ankle and supports the knee, pelvis, spine and neck, making your whole body aligned. Tabi-toes demand tabi socks.