Stay Home Snaps: Stéphanie D'heygere
The mastermind behind contemporary fashion's most playful accessories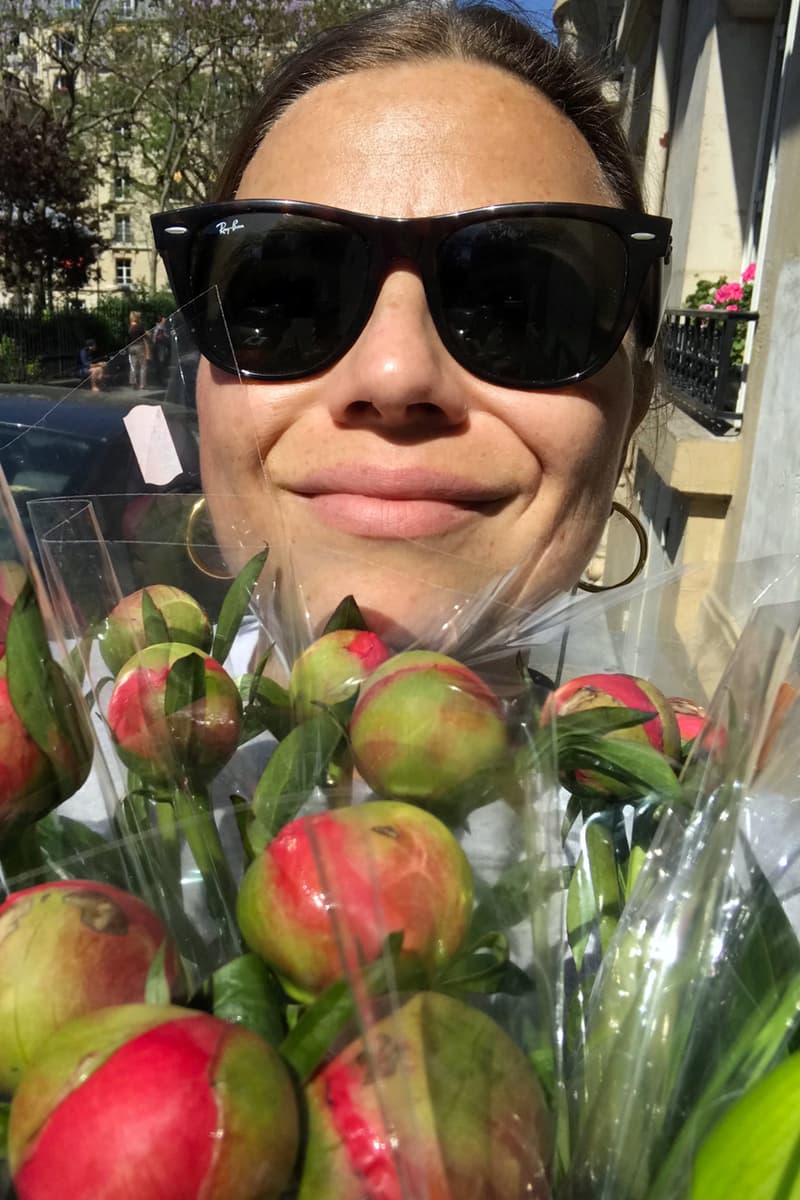 Stay Home Snaps: Stéphanie D'heygere
The mastermind behind contemporary fashion's most playful accessories
Stéphanie D'heygere launched her eponymous accessories label as a jewelry line 2018 after putting in work at industry-leading brands like Maison Margiela, Dior and Y/Project. The Royal Academy of Fine Arts Antwerp grad quickly impressed buyers and consumers with her progressive jewelry and unisex accessories, landing stockists like SSENSE and HBX within only two years.
Like her brand, which often infuses utilitarian objects with subversive dual purposes, D'heygere has seamlessly transformed her apartment into a workspace. And like so many other isolated creatives, D'heygere is testing the waters by going outside when possible, attempting to commune with nature within reason and using this quiet period as a moment of self-reflection. We spoke to the Paris-based creative about her new routine.
What's your daily routine?
The same as usual but everything's much slower and as a consequence, I feel much more relaxed. More time to wake up, more time to eat breakfast and so on. Also more time to reflect on my brand and its purpose. I'm not saying it's easy to be in lockdown but it has been a very beneficent time. Being a very positive person, I try to get the most out of it.
Where in your home do you like to work?
I didn't really have any other options than to work in my living room. My dining table has turned into my desk. I used to work from home as a freelancer before launching my brand and getting my own office, so it wasn't that complicated. I bought a printer and got some stuff from the office. Luckily I don't need much supplies to be able to design.
What do you wear while working from home? 
The same: jeans and an oversized shirt. No shoes, though, and no make-up.I wear espadrilles as house shoes, which makes me feel as if I'm on holidays!
What are you eating now?
Easy things. I saw on Instagram that everybody is trying to improve their cooking skills but I couldn't be bothered. And drinking a lot of tea.
How do you stay in a good headspace while in isolation?
Windows open and fresh flowers. I don't have a garden or a terrace so I try to bring some sun and nature inside my apartment. And a daily walk, I love walking.
What are you listening to and doing for fun?
I binge watched The Wire and loved it so much! Also The Last Dance, so impressed with Michael Jordan! I always have music on, I went through my complete collection of "teenager" CDs – some of the bands I used to listen to didn't age so well unfortunately. It's a bit annoying to go the CD player every hour to put another CD on, but so what, I have plenty of time on my hands.
I bought a hula hoop on Amazon, thinking I could train some abs during the lockdown. Obviously that didn't happen — I used it twice so far!