Tokyo Experiments With See-Through Public Restrooms
Designed by renowned architect Shigeru Ban.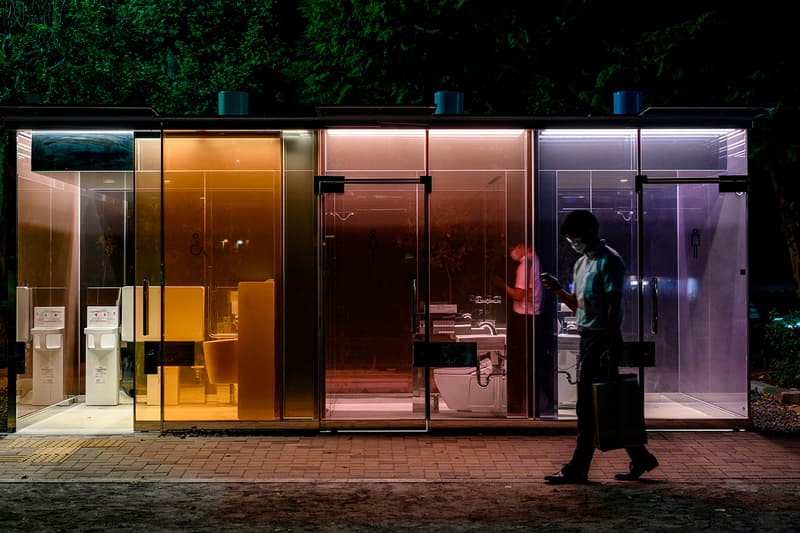 Two small parks in Tokyo's bustling Shibuya district are testing transparent public restrooms. Public lavatories, often regarded as a last resort for people in dire situations, are being made with glass walls to show how the commonly dreaded spaces are being properly cleaned and looked after.
Dubbed "Tokyo Toilet Project," the initiative's goal is to change the perception of public restrooms in the Japanese capital. Shigeru Ban, one of Japan's leading architects, came up with the design. He envisioned lightly tinted glass walls that haze up once the doors become locked, enabling privacy for occupants. The initiative was made possible after the designs underwent a series of tests, including a privacy test, to which all have passed. In addition to the restroom's functional design, Ban's firm describes the toilets as "beautiful lanterns" that light up at night.
In case you missed it, Japanese tourism has declined by 99.9 percent for its fourth consecutive month.
Transparent public toilets in Japan that turn opaque when they're being used.

One of those cases where you *really* don't want a tech malfunction. pic.twitter.com/ObMuZ4ZCMs

— ian bremmer (@ianbremmer) August 24, 2020
Rad new public toilets in Tokyo are transparent; they have smart glass that turns opaque when they lock the doors.

Japan is always at the forefront of bathroom innovations! pic.twitter.com/Yhgwt137ry

— Sheel Mohnot (@pitdesi) August 21, 2020
New toilets in a park in Shibuya are transparent when unoccupied but turn opaque when the door is locked. Poster worries what happens if it malfunctions while you're doing your business ? https://t.co/reYIeAiLdZ

— Unseen Japan @ BLM だよ (@UnseenJapanSite) July 31, 2020