90's Dance Icons Faithless Are Back With Their First Album In a Decade
And a new single, 'Synthesizer', which drops today.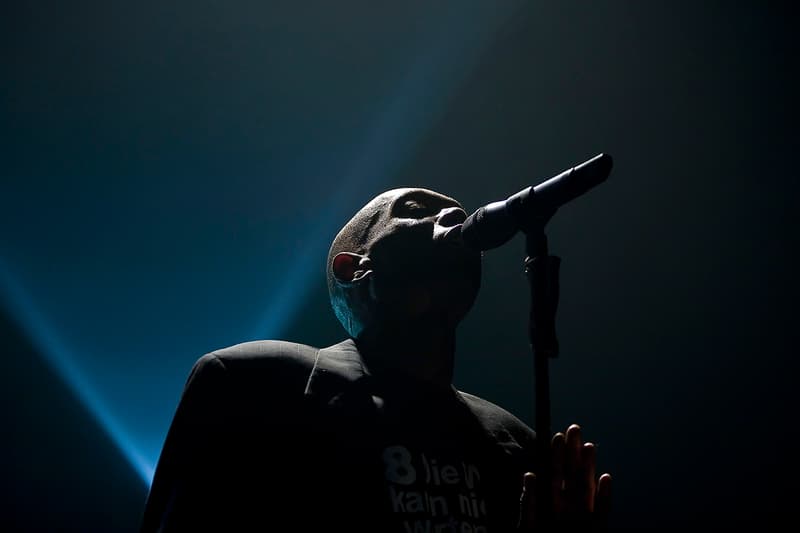 Faithless are arguably one of the most under-acknowledged acts of the 90's dance scene in the U.K. At their peak, the group played Glastonbury's Pyramid Stage twice, amassed six top-ten albums, and a secured a Mercury Prize nomination for their sophomore album Sunday 8pm, in 1998. But their legacy has largely been confined to endless replays of their breakthrough track, 'Insomnia', at a certain point of the night in clubs.
What's been overlooked is the scale and breadth of their output over the last 25 years: their style has encompassed everything from euphoric dance to spoken-word performance to politically-charged rap.
Now, the group is back with their first LP in ten years, All Blessed. The album's lead single, 'Synthesizer', lands today: a Balearic-inspired house track featuring guest vocals by the musician Nathan Ball, it was inspired by the bassist Trevor Horn, and the French ambient producer Jean-Michel Jarre.
In a statement, the group said "this is the track that got us thinking of doing a new album in the first place. A love letter to what we do and the music we make and also a little social commentary on our obsession with technology."
All Blessed is set for release on October 23, and is available for pre-order now. 'Synthesizer' is available now on all major streaming platforms.