Iconic Japanese Cars Get Made into 16-Bit Models
Some cute JDM goodness.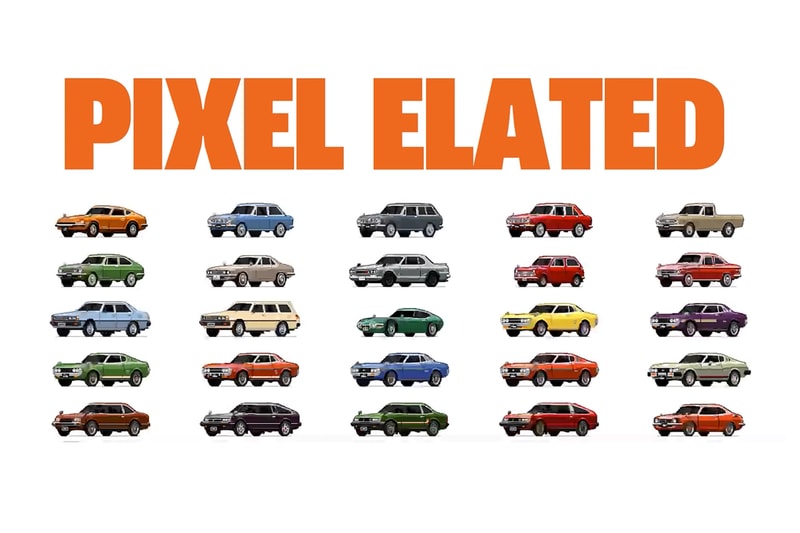 For fans of retro Japanese Domestic Market cars, artist Andrew Zuku has put together an impressive array of pixelated takes on automotive icons.
The talented artist rendered 25 vehicles from Honda, Mazda, Toyota, Mitsubishi, and Datsun's history in a 16-bit style with great detail. Inspired by a recent retro video game binge, the "PIXEL ELATED" models can be enlarged and rotated with eight different angles. The color of the cars can also be altered with hex code input for boundless customization. Additionally, Zuku encourages fans to use the models for anything they like, simply asking for credit and people to share with him any standout creations using his work.
Head over to RETRO JDM to play around with the cute JDM goodness and catch a message from Andrew Zuku regarding his project below.
Growing up in the 80s and 90s my first computer was an Amiga 600. I spent countless hours on DPaint IV drawing and making animations.

Lately I've been on a retro video game binge, and was inspired to get back into drawing pixel art.

Feel free to use these however you like*. Send me a message with a link through the Contact Page if you do anything cool ;)

* If you "tune" any of them, just give me credit for the base.
In case you missed it, another 2003 Ferrari 360 Modena Stretch Limo is now up for sale.