This Week in HYPEBEAST SOUNDS: Nas, Drake & Lil Durk, Black Noi$e, Boldy James & More
50 new tracks to hold you down for the rest of the week.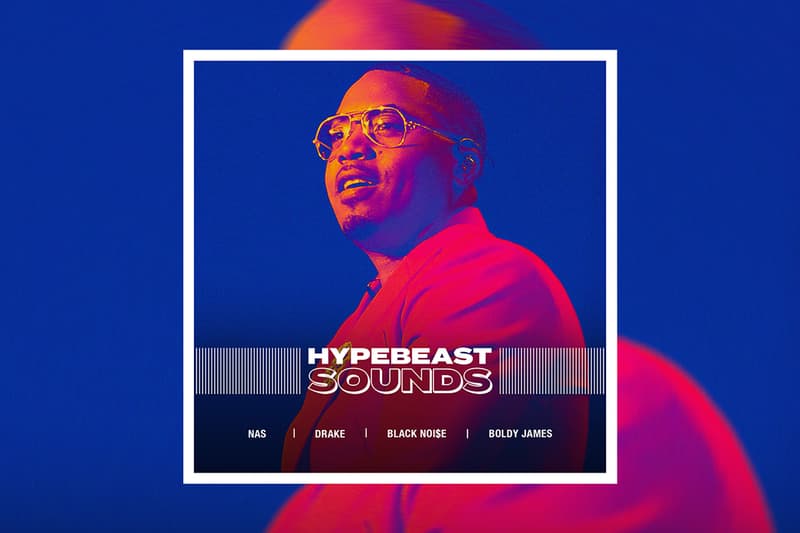 Welcome to another weekly installment of HYPEBEAST SOUNDS, our ongoing playlist that rotates through 50 of our editors' favorite songs throughout the music world. This week is highlighted by artists like Drake and his surprise collaboration with Lil Durk for "Laugh Now Cry Later," Legendary rapper Nas and his new album announcement presented through the Hit-Boy produced single "Ultra Black," Black Noi$e's experimental album Oblivion featuring some high-profile collaborators and Boldy James tapping Jay Versace for The Versace Tape.
At 33-years-young, Drake is more than comfortable naming his sixth studio album Certified Lover Boy and introducing said project through a new music video titled "Laugh Now Cry Later." Drake has kept his ear to the streets for the entirety of his career too, and even though he's caught some flack for flow-jacking (think Migos, iLoveMakonnen, anyone in the vicinity of the UK's grime scene), he's used his superstardom to put rising artists on. He reached out to Chicago rapper Lil Durk who has had a run of his own over the past three years. He offers a stellar guest-spot that stands in stark contrast to Drake's falsetto "Baby's." Over a decade into his career, Drake's maintained the perfect balance between street credibility and Billboard chart acceptance. To the inevitable No. 1 charting position they go.
Boldy James just completed his three-peat. Three different producers, three stellar albums all cranked out during the first three quarters of the year. After The Price of Tea in China with The Alchemist and Manger on McNichols with Sterling Toles, Boldy tapped internet meme legend turned stellar producer Jay Versace for The Versace Tape. His signing to Griselda Records was the perfect pairing, as the Detroit emcee has occupied not only the same sonic world as the Buffalo rap crew but lived everything he raps about. The production is pristine, nostalgic and smooth. It features just the right amount of obscure sports references ("Brick Van Exel") and utilizes perfect looped vocal samples throughout. Boldy's run in 2020 is not something to take lightly.
Detroit producer Black Noi$e delivered his new full-length album Oblivion, a 13-track offering that is full of experimental soundscapes spanning multiple genres, eras and moods. From Detroit techno to J Dilla and everything in between, he backs his most talented friends' vocals with instrumentals that are singularly left-field and brings out the best in them on each track. Other notable updates include Burna Boy, Kali Uchis, Mac Miller and EARTHGANG.
Stream the latest installment below and check out our past installment of Best New Tracks.