Guggenheim Adopts Diversity Plan Following Staff Complaints of Racism
"The museum has never held a solo exhibition of a Black artist, a woman artist of color, an Indigenous artist or a trans-identified artist."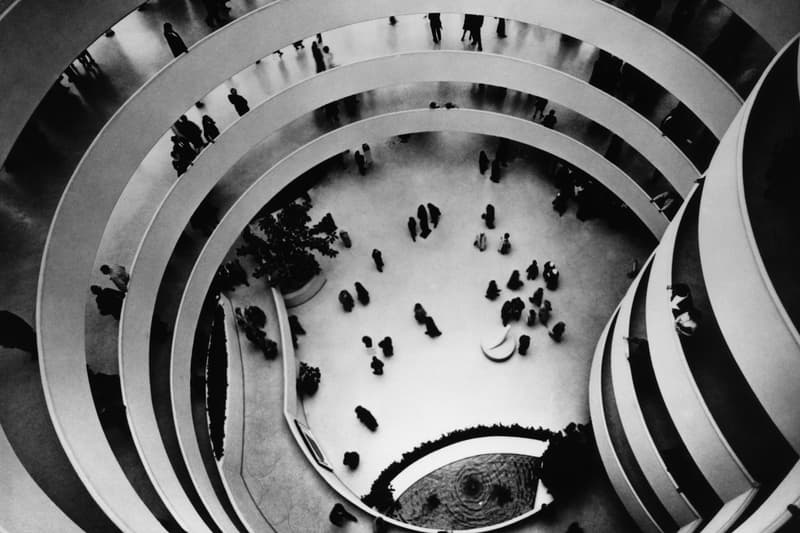 The Solomon R. Guggenheim Museum in New York has approved a plan to help expand diversity and fight racism within the institution. According to the New York Times, the museum is one of the country's first large cultural institutions to realize such a proposition.
The two-year initiative features a number of measures including the establishment of paid internships for students with underrepresented and disadvantaged backgrounds. The museum is also seeking to join forces with historically Black colleges to promote job offerings alongside the new hiring of a high-ranking manager to oversee diversity strategies. Moreover, the institution outlined the creation of an industry-wide network for BIPOC (Black people, Indigenous people, and people of color) working in arts-related fields and a committee that will investigate the Guggenheim's exhibitions and acquisitions surrounding equity and diversity.
This plan came to fruition following staff complaints of longstanding racism at the museum. These grievances were penciled in a signed letter submitted in June by Guggenheim curators alongside department leaders who urged for immediate reform on the institution's "inequitable work environment that enables racism, white supremacy and other discriminatory practices."
After the complaints were aired, the museum then launched an investigation into incidents surrounding the museum's the museum's 2019 Jean-Michel Basquiat exhibition and the mistreatment of Chaédria LaBouvier, the independent and first Black curator at the Guggenheim who spearheaded the show. LaBouvier said in a tweet that working with Nancy Spector, the museum's artistic director and chief curator, "was the most racist professional experience of my life." A report on the matter is expected arrive in fall.
A total of eight authors alongside one outsourced consultant wrote the plan. This committee, four of whom identify as Black, expressed that the demographic of the Guggenheim's attendees doesn't reflect the more diverse makeup of New York and have proposed pay-what-you-wish hours to stir up more inclusion. The authors also demanded for more more exhibitions spotlighting artists from historically marginalized groups, having expressed that "[w]ithin the iconic space the Rotunda, the museum has never held a solo exhibition of a Black artist, a woman artist of color, an Indigenous artist, or a trans-identified artist."
The Guggenheim's plan arrives in a period of financial woes due to the COVID-19 pandemic. Not long ago, the museum announced that it will have a $15 million USD deficit this year. It has relied on contributions from trustees and even reallocated money from its budget to help aid its diversity initiatives. And although most cultural institutions in New York City will reopen on August 24 as per Governor Andrew M. Cuomo's announcement over the weekend, administrators at the Guggenheim stated that the museum will not reopen until at least October.