Travis Scott Announces a Full-Length Album With Kid Cudi Is on the Way
New music from Travis will also appear in Christopher Nolan's new film, 'TENET.'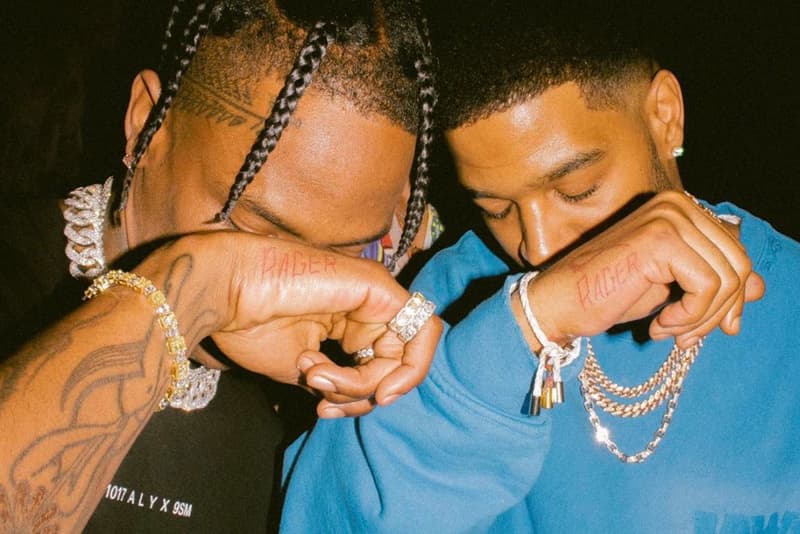 Following their "THE SCOTTS" collaborative single, Travis Scott and Kid Cudi are planning on releasing a full-length album together. Scott revealed that they are working on the currently untitled project in a new GQ cover story.
"I feel like I've learned so much," Scott detailed to GQ. "I think with this next project I'm just embodying all of the knowledge I've taken in and trying to make the best form of it." There has yet to be a release date announced, but Travis did confirm that a number of songs have already been recorded outside of their recent track that debuted at No. 1 on the Billboard Hot 100 and marked the largest Spotify streaming debut of 2020.
The GQ feature also revealed that new music from Travis is set to premiere in Christopher Nolan's latest film TENET. The famed director even sang Scott's praises for the interview. "His voice became the final piece of a year-long puzzle. His insights into the musical and narrative mechanism [composer and Childish Gambino producer] Ludwig Göransson and I were building were immediate, insightful, and profound." Meanwhile, Kid Cudi is also working on his own solo project, Entergalactic alongside an upcoming Netflix series with Kenya Barris to coincide with its release.
Back in April, HYPEBEAST interviewed producer Mike Dean in which he revealed he was already in the studio with both Travis and Kid Cudi following "THE SCOTTS." He said, "We were just in the studio every day, smoking weed and hanging out. They're a really good team —- it kind of reminds me of Watch The Throne because it was Kanye who looked up to JAY-Z as his mentor, his hero. Travis and Kid Cudi are the same because Cudi has been his real mentor, you know?"
Stay tuned for more updates. In related music news, following Kid Cudi's recent single with Eminem, he has announced an upcoming BAPE and adidas collaboration.