Travis Scott and Kid Cudi's "THE SCOTTS" Debuts at No. 1 on Billboard Hot 100
After claiming the largest Spotify streaming debut of 2020.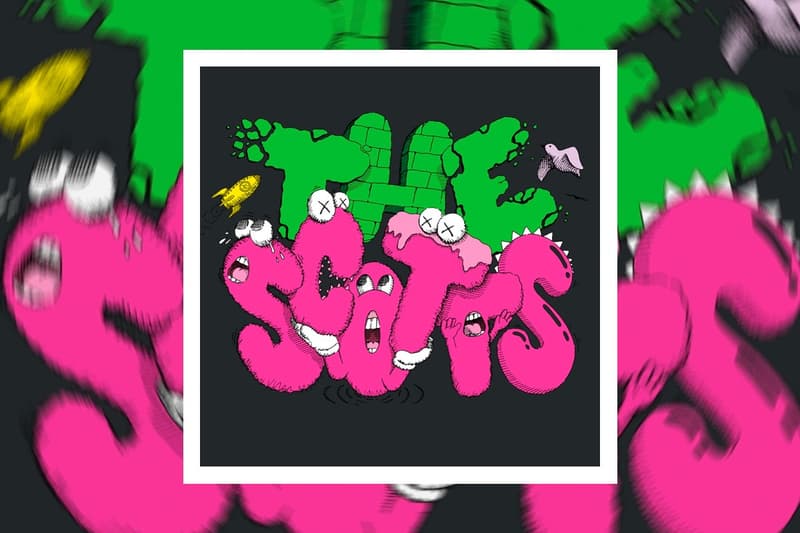 Travis Scott and Kid Cudi's "THE SCOTTS" collaborative single has debuted at No. 1 on the Billboard Hot 100.
The song debuted during Scott's Astronomical Tour Fornite concert held on the popular gaming platform complete with an over-the-top in-game visual. The track was produced by a star-studded array of collaborators ranging from Take A Daytrip and Dot da Genius to Plain Pat and Mike Dean. It also showcased the kinship between Travis Scott and Kid Cudi (Travis did choose the Scott in his name after Scott "Kid Cudi" Mescudi). The No. 1 placement shouldn't come as too much of a surprise given the announcement that "THE SCOTTS" marked the largest Spotify streaming debut on 2020.
"We were just in the studio every day, smoking weed and hanging out," Mike Dean told HYPEBEAST in a recent feature interview. Dean mixed and mastered the song. "They're a really good team — it kind of reminds me of Watch The Throne because it was Kanye who looked up to JAY-Z as his mentor, his hero. Travis and Kid Cudi are the same because Cudi has been his real mentor, you know?"
The high-profile track also resulted in three installments of limited-edition vinyl, CD and cassette releases with artwork helmed by legendary artist KAWS following an art app with augmented reality features.
Revisit the single below and stay tuned for more news revolving around one of 2020's biggest hits thus far. In more music news, Drake joined Lil Wayne on his new Young Money Radio show to talk about his surprise project Dark Lane Demo Tapes.