Palace Teases Summer 2020 Goods
Special graphic and embroidered items are on the way.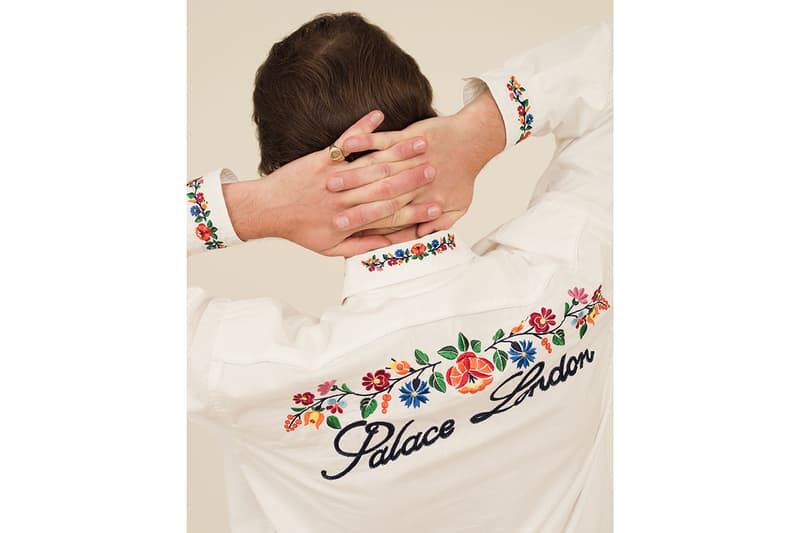 Palace is switching gears, rounding off its Spring 2020 offering and prepping a new selection of Summer '20 drops ideal for warmer climates. Three brief teaser images have gone live on social media, each teasing a different element of the new collection.
First, a gif shows a spinning Trifeg that morphs into a Palace-branded skull, a nod to a forthcoming graphic to be used in the summer collection. Next is an image of Palace team skater Rory Milanes with a tape deck embedded in his forehead — "EVERYTHING ELSE IS FOR DECKHEADS" — which is also set to see use as a seasonal graphic. Finally, the last image sees Milanes in a richly-embroidered shirt, sporting floral trim across the cuffs, collar and back, the latter emblazoned above "Palace London" branding in a script typeface.
Expect a lookbook to arrive shortly, with Palace's web store hosting the new goods when they drop in the coming weeks.
In the meantime, refresh your memory of the latest drop with Palace's final Spring 2020 editorial.