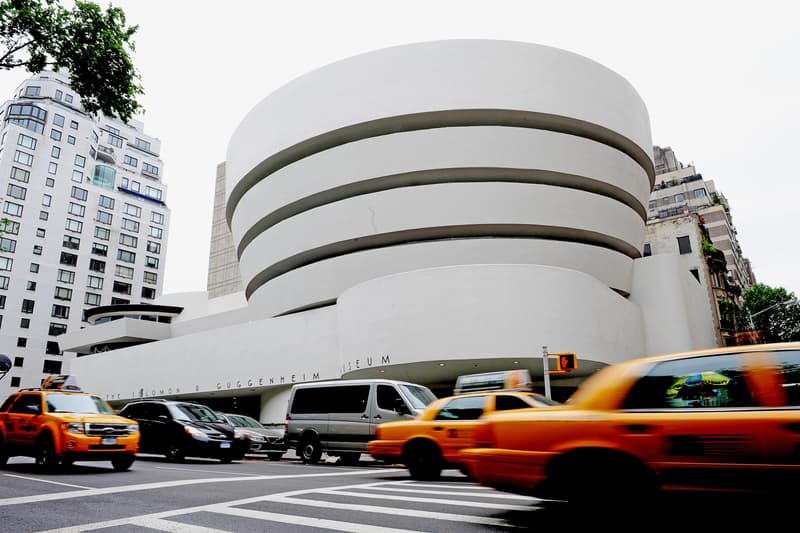 Protest Letter Cites "Unfair Practices" and Lack of Diversity Across New York Museums
Urging New York art institutions to rectify "egregious acts of white violence toward Black/Brown employees."
---
Museums are currently under pressure to take actionable steps towards diversity, equality and hiring employees of color in the workplace amid the ongoing Black Lives Matter demonstrations across the United States. Institutions have released public statements in the past few weeks, voicing their commitments to racial equality and detesting police brutality since the murder of George Floyd in Minneapolis and other violence against Black Americans by police officers. However, some have described these recent museum statements as "hollow" and called out the lack of diversity in their longstanding hiring practices, programming and permanent collections.
An open protest letter was recently issued by current and former employees of New York museums — such as the Solomon R. Guggenheim Museum, the Museum of Modern Art, and The Metropolitan Museum of Art — urging these institutions to rectify in-house racial disparities, review "terminations both voluntary and involuntary" involving employees of color, adopt a "zero-tolerance" policy for "racially-charged" statements by staff members, and other demands.
The letter, signed by over 200 people, states: "We write to inform you that we will no longer tolerate your blatant disrespect and egregious acts of white violence toward black/brown employees that reflect the oppressive tactics to keep black/brown employees maintained and subordinated." The letter also cites the seemingly obtuse and ubiquitous phrasing found across museum responses in regards to the protests: "The repeated response of 'we have a lot of work to do' coupled with the lack of any real change can no longer be considered a failure, but an insult. This insult is further compounded by the lackadaisical response to our growing frustration from institutions, which receive tax payer funds or sit on city/state-owned property."
The signatories are also requesting these institutions hire new board members to reflect New York's racially diverse population. Apart from The Met, Guggenheim and MoMA, the other institutions represented among the signatories include the Metropolitan Opera, the Whitney Museum of American Art and the Brooklyn Museum, and many more. Read the full protest letter here.
In a recent report by The New York Times, a separate protest letter signed by "The Curatorial Department" at the Guggenheim was sent directly to the institution's executive team this past Monday. The letter urged for change in the museum's "inequitable work environment that enables racism, white supremacy, and other discriminatory practices."
In other news, artists continue to release original artworks to stir up support with proceeds from their sales to benefit justice organizations including Black Lives Matter, Color of Change, and more.