Valentino Sues Landlord of Flagship Fifth Avenue Store
The Italian brand wants out of its lease on the New York City shop.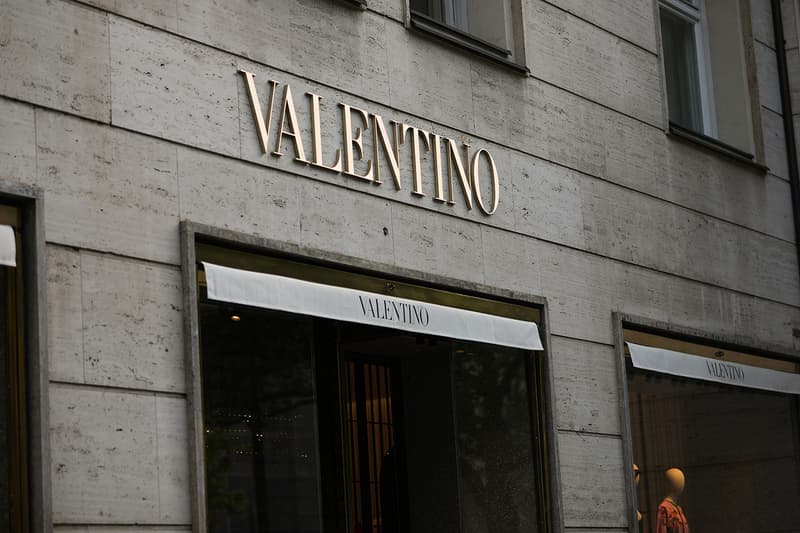 Valentino wants out of its flagship store on Manhattan's Fifth Avenue. The Italian luxury brand has sued its New York City landlords in order to get out of its lease, claiming the coronavirus pandemic has made business operations at the high-end store impossible.
The company filed suit at the Manhattan Supreme Court on Sunday. According to Business of Fashion, Valentino stated that it can no longer uphold the "luxury, prestigious, high-quality reputation" of the store's neighborhood, which is home to outposts from many high-end fashion brands such Louis Vuitton and Versace.
The store's landlord Savitt Partners already said on Friday that they would not allow Valentino to walk away from the lease, which began in 2013 and ends in 2029. Valentino claims that even as New York City begins to allow retail stores to resume business, it will be impossible for the Fifth Avenue location to return to its prior operations.
Valentino is not the only New York City store to face issues with its rent amidst the COVID-19 crisis. Gap, Inc. was sued by its landlord in May over unpaid rent on its Midtown Manhattan Gap store. Victoria's Secret meanwhile has filed suit against the landlord of its Herald Square flagship to get out of its monthly $938,000 USD rent.
New York City has already lost some of its luxury fashion stores due to the coronavirus crisis. 10 Corso Como announced the permanent closure of its New York location in April, while Neiman Marcus' Hudson Yards store is potentially being converted into Facebook offices just over a year after its opening.