Netflix Celebrates Creativity While at Home With New "HOMEMADE" Short Film Series
Filmmakers from all around the world have produced diary entries, fictional films, and more.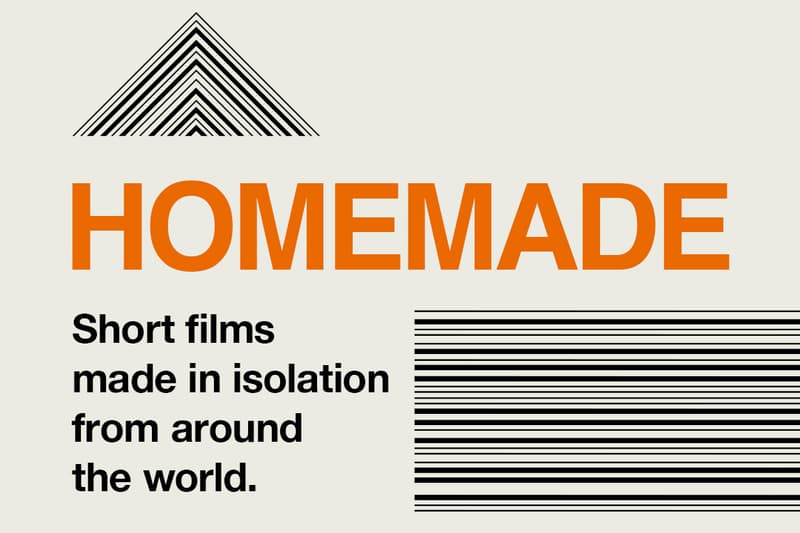 Netflix has become a go-to pastime for many who are stuck at home during the coronavirus pandemic lockdown, and now the streaming giant has announced a new "HOMEMADE" short film series.
"HOMEMADE" features short films produced by filmmakers from all around the world who have produced or documented their lockdown experience. All of the films have been made using typical household products and cover genres including intimate diary entries of a filmmaker's day-to-day life, to short fictional tales.
The series was produced by The Apartment Pictures, a Fremantle company, and Fabula, which worked with the wide range of filmmakers to explore how creativity can thrive even in lockdown. Notable names involved in the "HOMEMADE" project include Kristen Stewart, who said in a Netflix press release, "Art that is born of restriction has a way of becoming itself in a surprising and cosmic sort of way and short films by nature don't have to abide by any rules which really opens up the idea of what a movie can do. I was so grateful for and liberated by this idea. It was a huge gift to be encouraged to make something out of this strange nothingness. I hope this series inspires people to do the same."
Ladj Ly, the director known for his 2019 film Les Misérables, Rachel Morrison of Black Panther, and Gurinder Chadha of Bend It Like Beckham, are also featured in the "HOMEMADE" roster. Check out Netflix's "HOMEMADE" anthology online from June 30, 2020.
In honor of each filmmaker, donations from Netflix's Hardship Fund will also benefit third parties and non-profits that provide emergency relief to the out-of-work crew and cast members across the broader TV and film industry.
In other news, Netflix has announced the release date for Transformers: War for Cybertron.