Square Enix Confirms 'Marvel's Avengers' for PlayStation 5 and Xbox Series X
Current-gen players will get a free upgrade.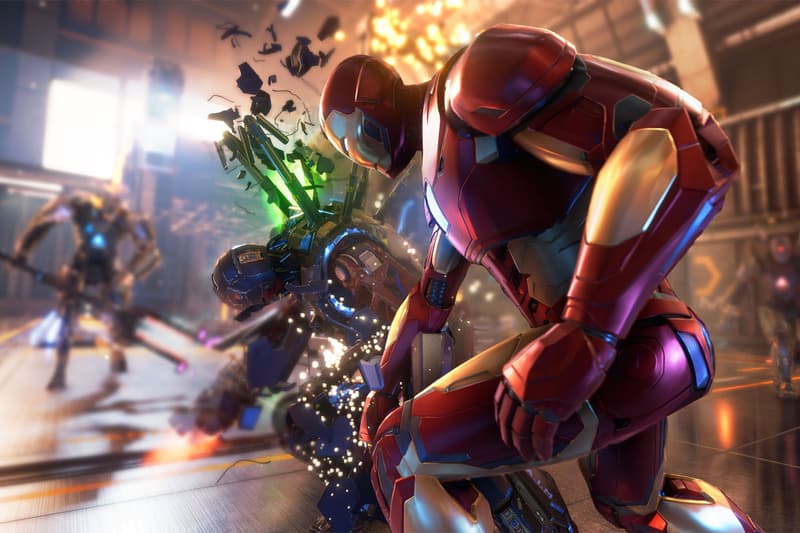 Square Enix and its subsidiary Crystal Dynamics have now confirmed that the upcoming current-gen title Marvel's Avengers will also be available on both the PlayStation 5 and Xbox Series X.
According to the announcement from the two companies, those who purchase the game for the PlayStation 4 or Xbox One will get a free upgrade if they change to next-gen consoles to a superior version which can better utilize the performance specs offered by the PS5 and Xbox Series X, allowing you to choose between an Enhanced Graphics Mode or a High Framerate Mode. It will also support both cross-platform and cross-generation multiplayer, allowing PS4 users to play with those on the PS5 as well has the current and next-gen Xbox consoles. However, there is no news at this point about cross-play on the game's Google Stadia version.
"At Crystal Dynamics, we are gamers and we have a gamer-first mentality. We want to make it easy for Marvel's Avengers players to enjoy the additional features PS5 brings to the game," wrote Crystal Dynamics' Chief Technology Officer Gary Snethen in a blog post. "Therefore, we're happy to announce that when you purchase Marvel's Avengers for the PS4 platform, either digitally or on disc, and later upgrade to a PS5, you get the PS5 version of the game with all of its enhancements free of charge! In addition, PS5 gamers can play Marvel's Avengers online with PS4 gamers, so anyone can upgrade at any time and continue playing with friends on both platforms."
Marvel's Avengers will release September 4 for current-gen consoles.
Elsewhere in gaming, Facebook has acquired Ready At Dawn, the developer behind The Order: 1886.
We're proud to announce that Marvel's Avengers will be available on PS5 when the console launches Holiday 2020. Owners of the PS4 version will get the PS5 version for free! #Reassemble

For more information, head to the PS Blog: https://t.co/PGyMZbnBPa https://t.co/8U9bfehfoQ

— Marvel's Avengers (@PlayAvengers) June 22, 2020