Ibiza's Nightclubs Won't be Reopening Any Time Soon
New rules will clamp down on venues and partygoers.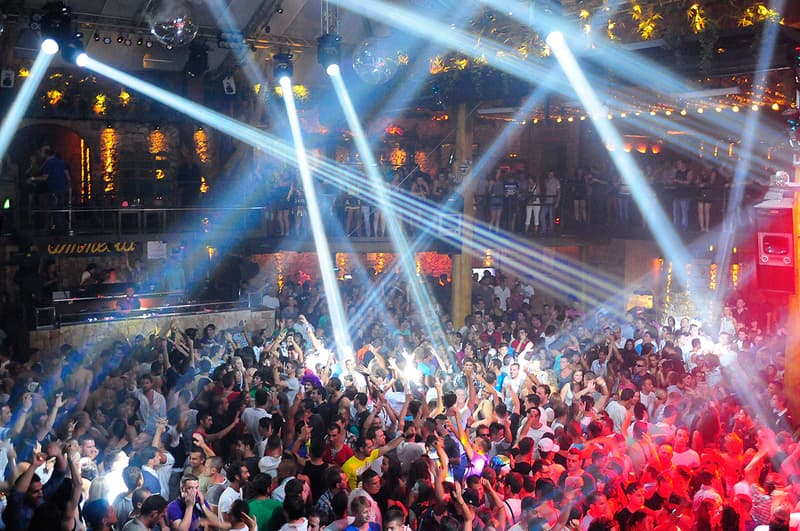 Ibiza has been a destination for nightlife lovers since the 1960s, and has become globally renowned for its hedonistic atmosphere and legendary nightclubs. Now, though, the party may be over.
The Balearic government has announced a host of new rules in response to the worldwide COVID-19 pandemic, introducing regulations which mean that the vast majority of the island's clubs will remain closed throughout the 2020 season.
The new rules state that only clubs with a capacity of 300 or under are allowed to remain open, and that those venues must operate at a one-third capacity – meaning those venues will only be permitted to host a maximum of 100 guests.
Furthermore, visitors at these venues will have to remain seated, as dance floors will not be permitted. Establishments that sell alcohol will also be required to remain closed between 9.30pm and 8.00 am.
Alongside these regulations are a host of new restrictions on tourists, aimed at combatting the "excesses" in tourist-heavy areas and preventing "alcohol abuse." Party boats and pub-crawling can no longer be advertised, and no new licenses for party boat organisers will be provided.
In its announcement, the Balearic government has claimed these restrictions will encourage "a more sustainable and respectful tourism," and that they aim to improve the "quality of life of tourists and residents."
Venues found flouting these restrictions will face fines of up to € 600,000 (approx. $677,000 USD) and could face permanent closure.
The nightlife industry continues to suffer severely as a result of global quarantine restrictions, though some spaces have slowly begun to consider how to reopen.