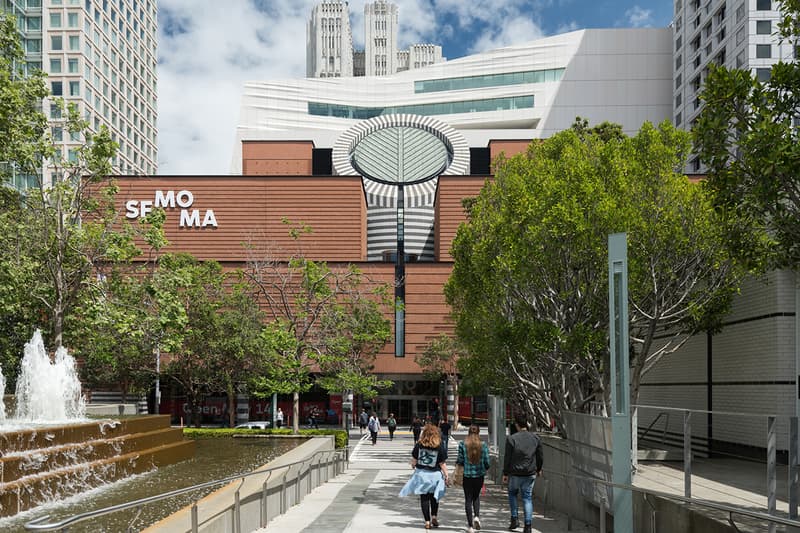 Artists Collective No Neutral Alliance Demands SFMOMA Take Anti-Racist Actions
The group is calling for the resignation of SFMOMA director Neal Benezra.
---
Earlier this month, the San Francisco Museum of Modern Art laid off 55 employees as a result of financial difficulties stemming from the coronavirus pandemic. At the same time, the museum also faced criticism for sharing an image of Glenn Ligon's 1996 work We're Black and Strong (I) on social media with a "hollow" acknowledgment of the current Black Lives Matter protests, and for deleting a critical comment from a Black former employee Taylor Brandon on its Instagram.
Now, Brandon along with the artists collective No Neutral Alliance are demanding that SFMOMA take specific actions to center the needs of Black staff, patrons and artists in the museum. In a letter addressed to SFMOMA Staff, Neal Benezra, Janet Bishop, Chad Coerver and Davida Lindsay-Bell, the collective acknowledges the museums' public apology, and positions it as a first step for further restorative action.
The letter's demands include the resignation of Benezra, who has been director of SFMOMA for 17 years. No Neutral Alliance also asks that the museum re-examine complaints made to the HR department regarding bias against employees due to race, sexual orientation, gender identity and ability, and that the institution hire a Black diversity and inclusion specialist.
No Neutral Alliance's demands include public-facing actions as well. The collective asks that the museum establish a permanent gallery space dedicated to work from Black artists, as chosen by a committee of Black patrons, artists and community members. Additionally, the organization asks that SFMOMA make recurring donations to Black-led advocacy groups.
No Neutral Alliance formed in direct response to SFMOMA's censoring of Taylor Brandon's commentary against the museum. It describes its goal as "the destruction of the anti-black foundations of museums" both by holding museums accountable and creating non-institutional art experiences. Its letter gives the museum until June 22 to reach an agreement.