This Mirror-Clad "Invisible" House Reflects Its Desert Surroundings
Designed by 'American Psycho' producer Chris Hanley and architect Tomas Osinski.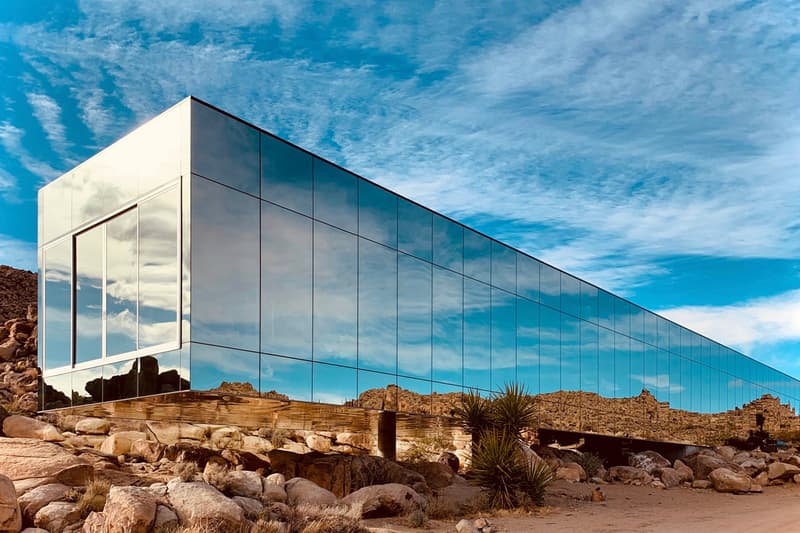 1 of 15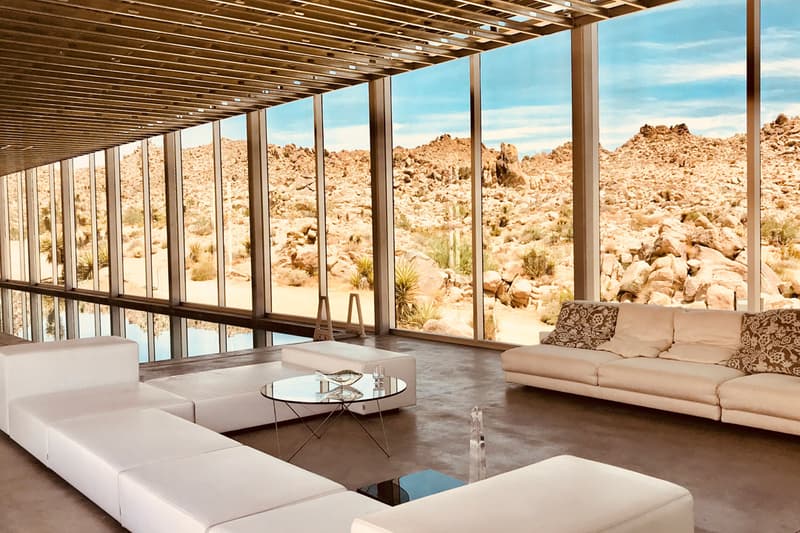 2 of 15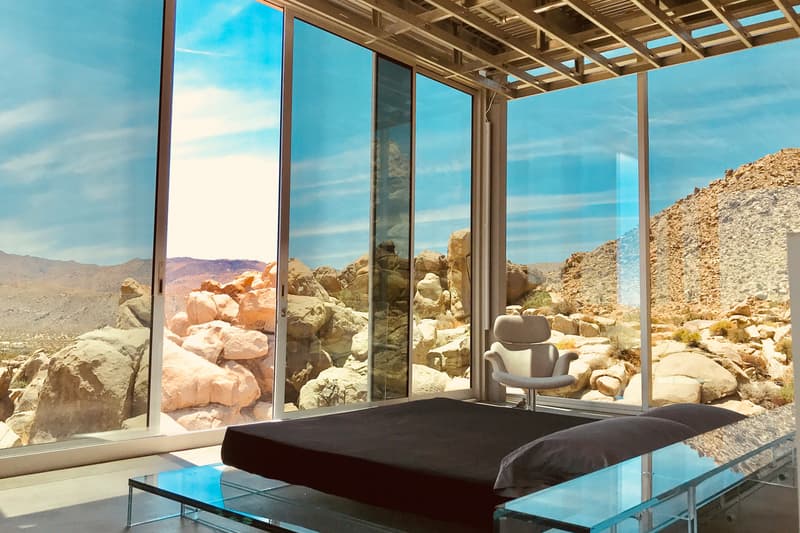 3 of 15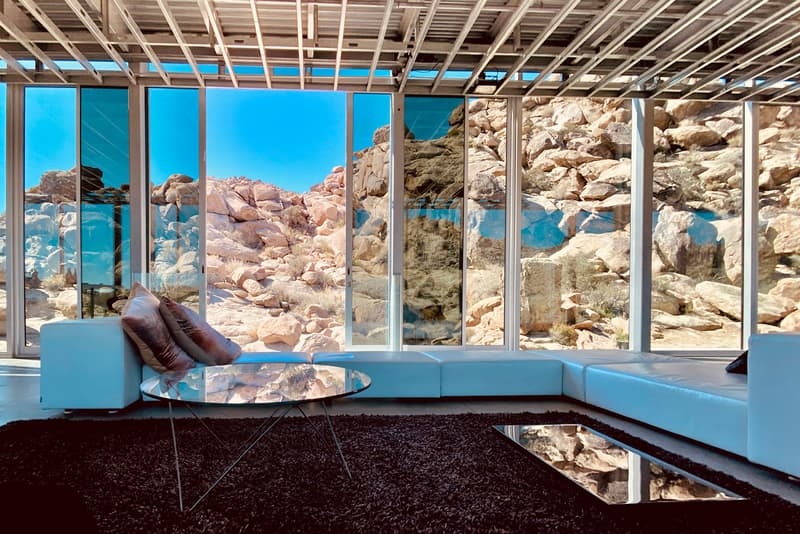 4 of 15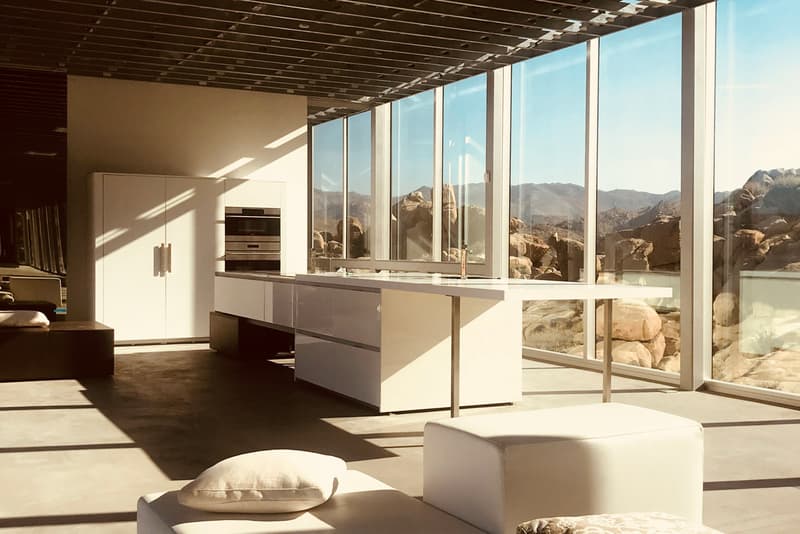 5 of 15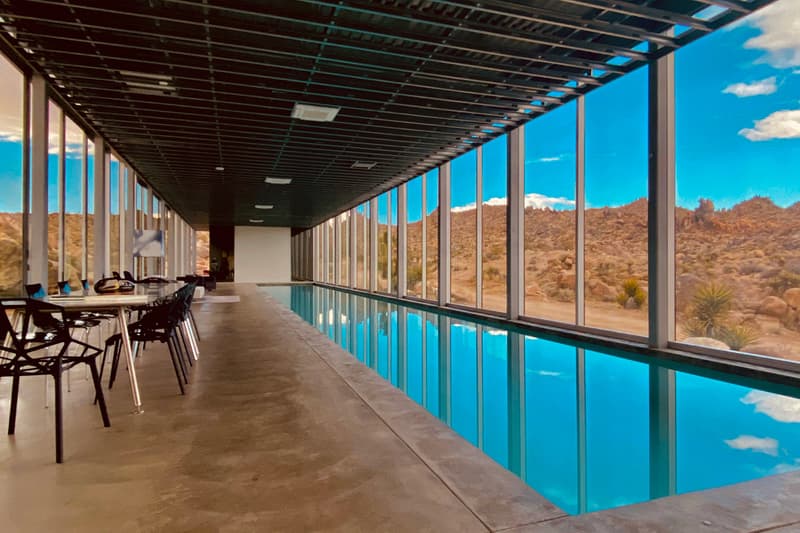 6 of 15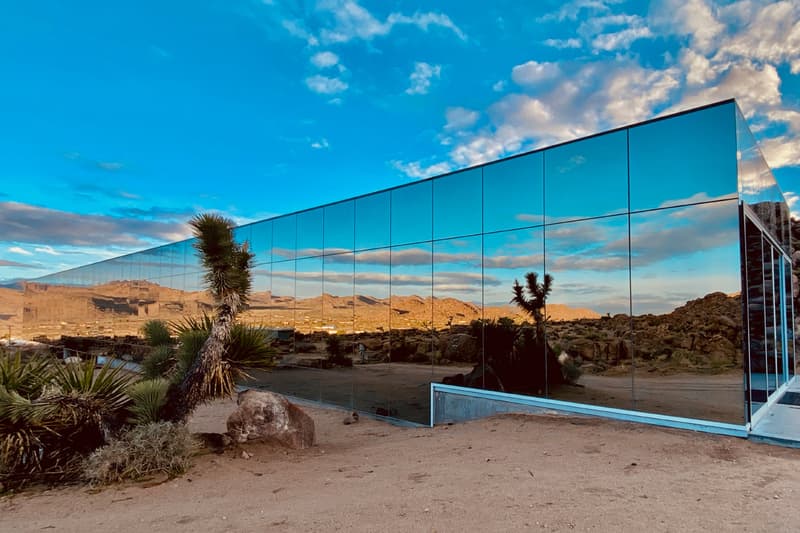 7 of 15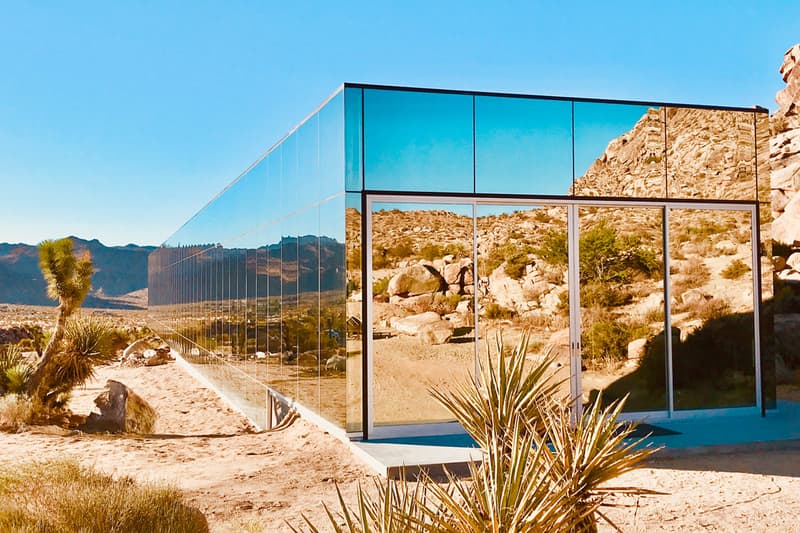 8 of 15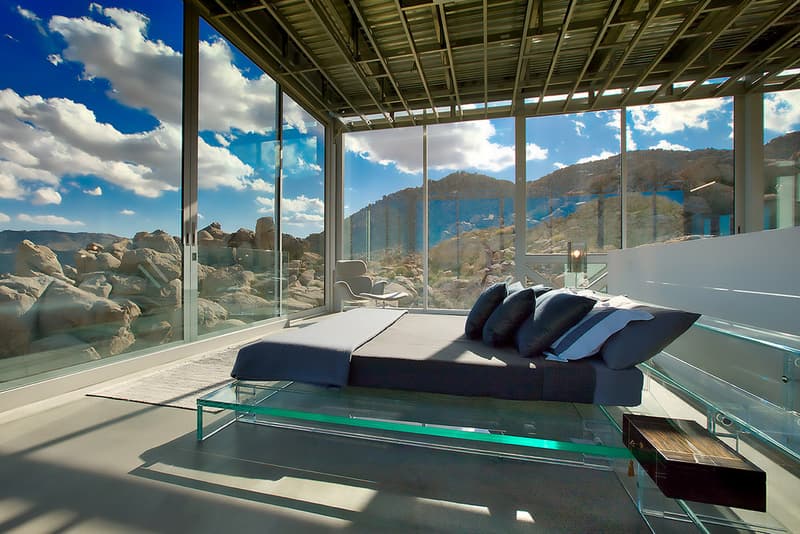 9 of 15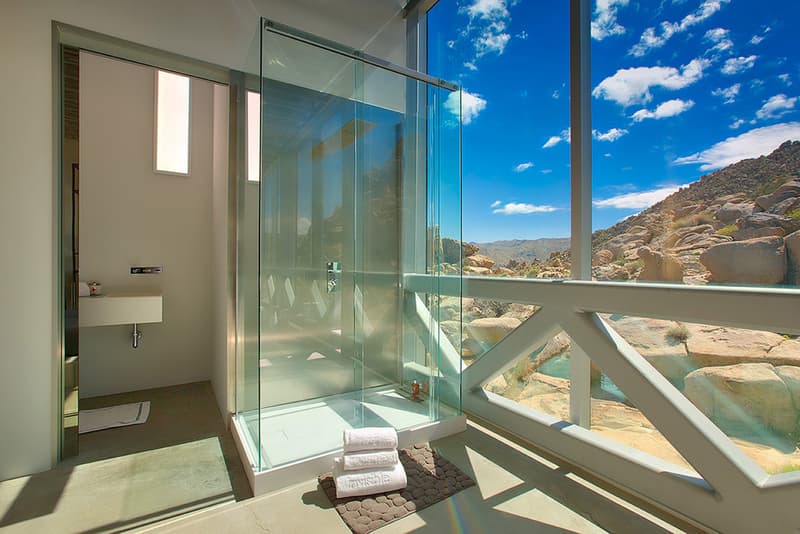 10 of 15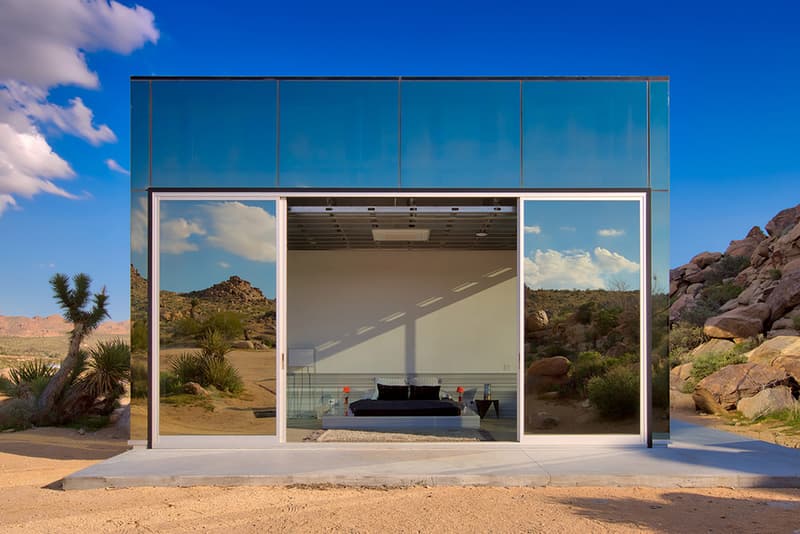 11 of 15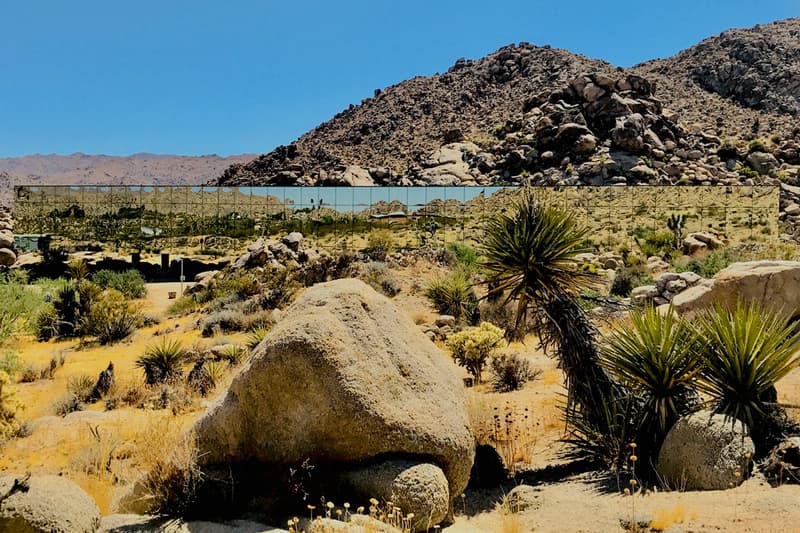 12 of 15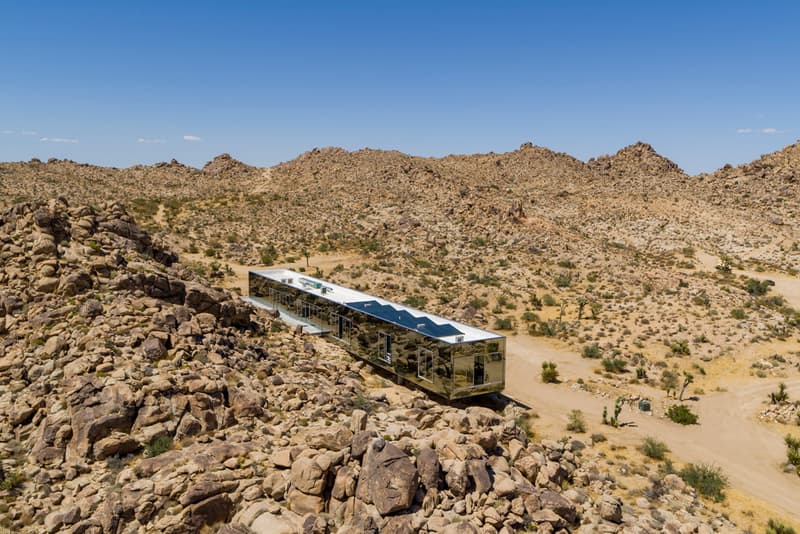 13 of 15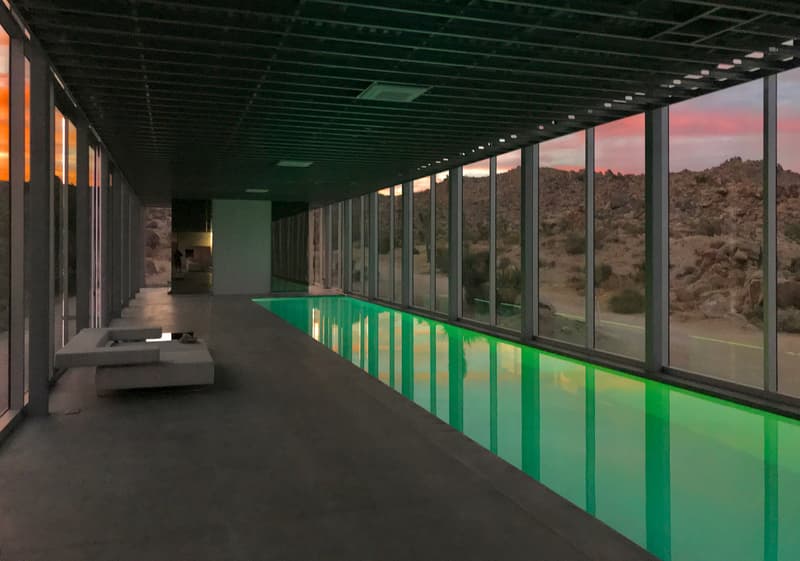 14 of 15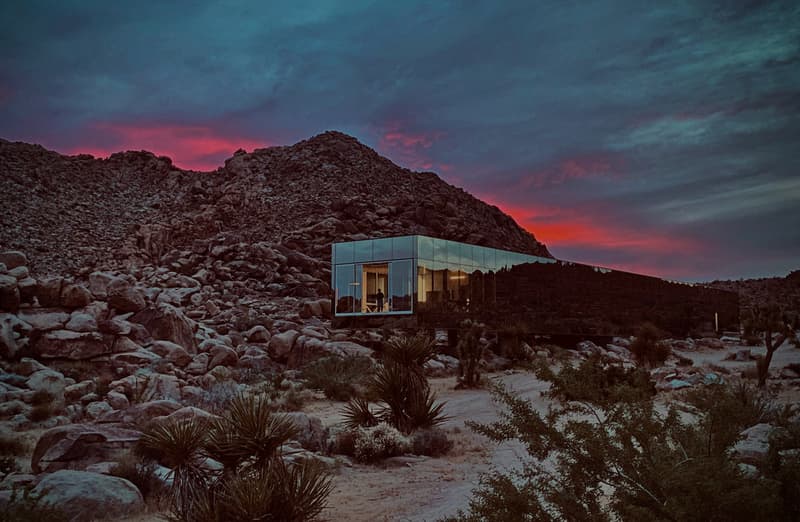 15 of 15
Located on a remote site in Joshua Tree, California is a steel-frame house clad in mirrored glass called the Invisible House. Designed by renowned film producer Chris Hanley and architect Tomas Osinski, the structure offers expansive views of the 90-acre surroundings from within and reflects the striking desert landscape with its mirrored exterior. Photovoltaic cells on the roof create energy for electricity and water.
Designed to look like a New York skyscraper on its side, the 5,500-square-foot home is elevated above the ground on cylindrical concrete structures and designed as one long, continuous space around an indoor swimming pool. The living and dining areas are arranged around the massive 100-foot-long pool, with sliding glass doors forming the west side of the wall. The wall opens up to the landscape of boulders, desert brush and iconic Joshua trees, while tracing the sun as it moves across the sky.
At one end of the pool is a projection screen for movies, while the other end boasts a large kitchen in the home's minimalist aesthetic. Elsewhere, four bedrooms and bathrooms are separated by white partitions and furnished with glass bed frames and exposed glass showers. The American Psycho and Spring Breakers producer plans to build another house from splayed shipping containers ​near Joshua Tree National Park.
Check out images of the completed Invisible House above. The privately-owned home can be rented for film, photography, events and larger outdoor experiences on Referred by Ruby's website.
In other news, Line Design Studio has imagined a Pine House in a woodsy stretch of land near the Baltic Sea.