Bassins de Lumières: The World's Largest Digital Art Gallery Opens in France
Spotlighting the works of famed Austrian painter Gustav Klimt.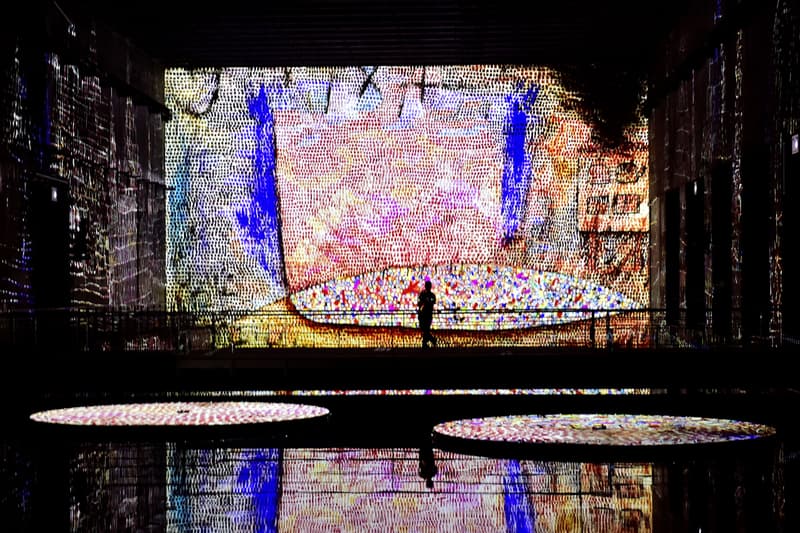 1 of 7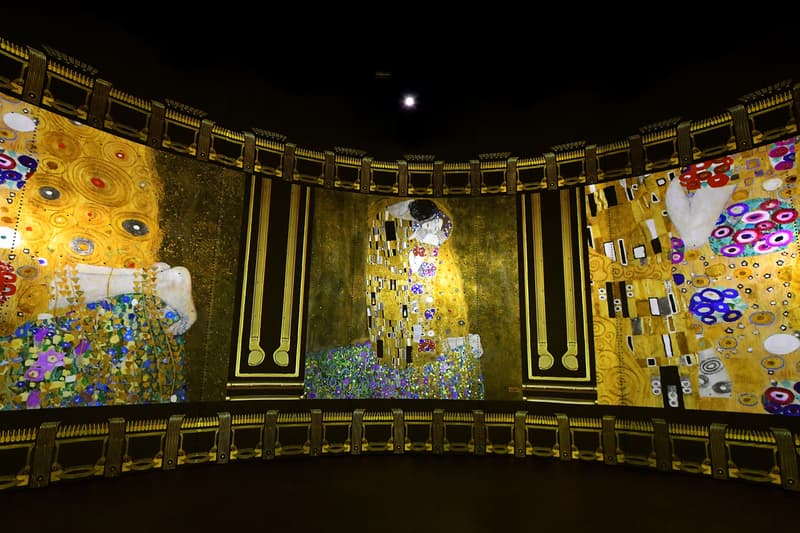 2 of 7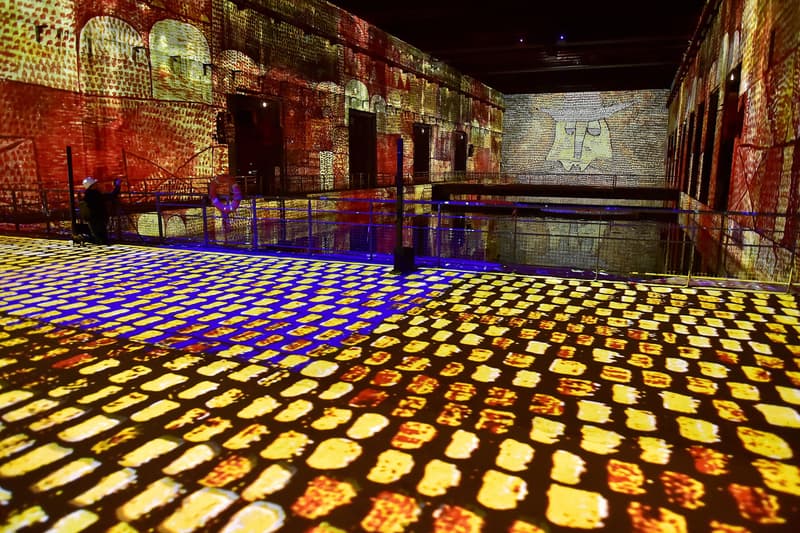 3 of 7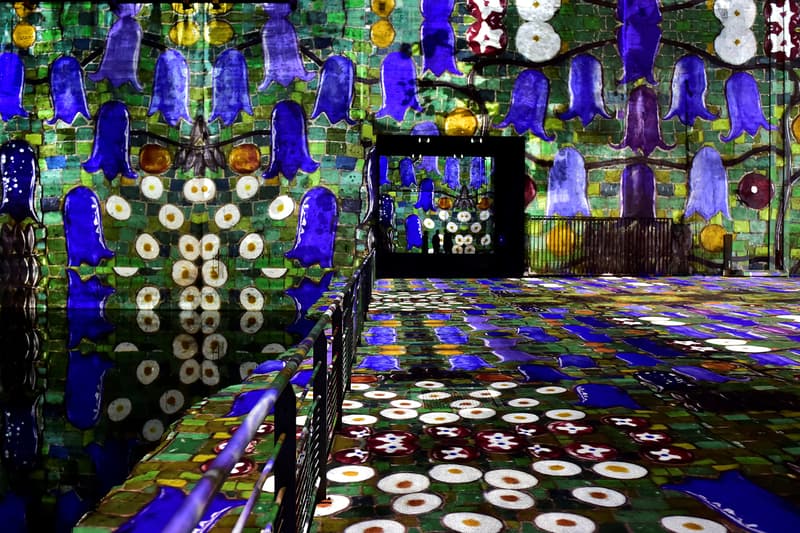 4 of 7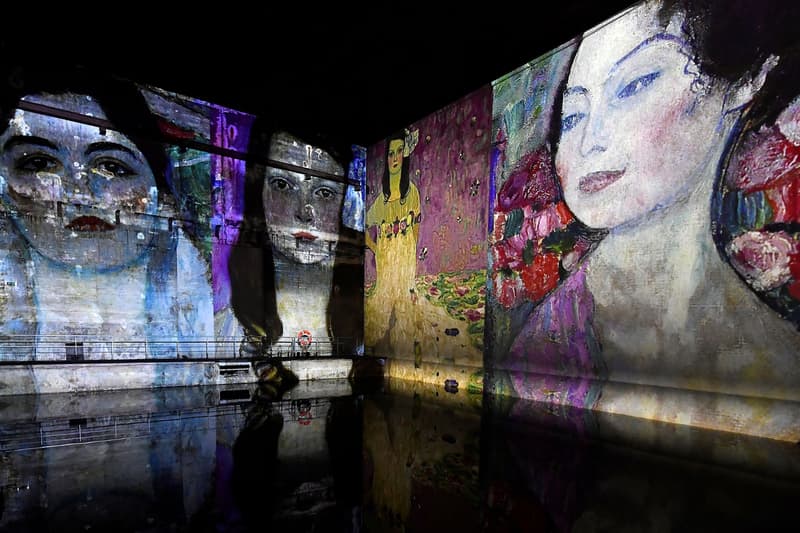 5 of 7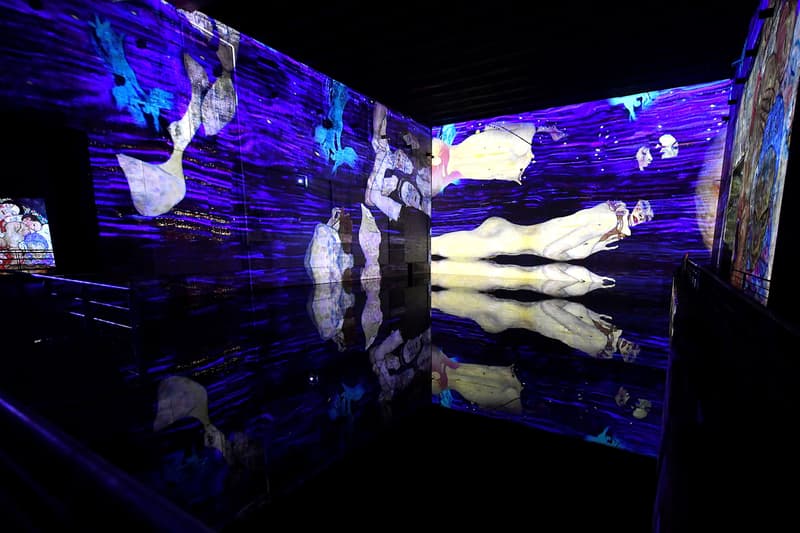 6 of 7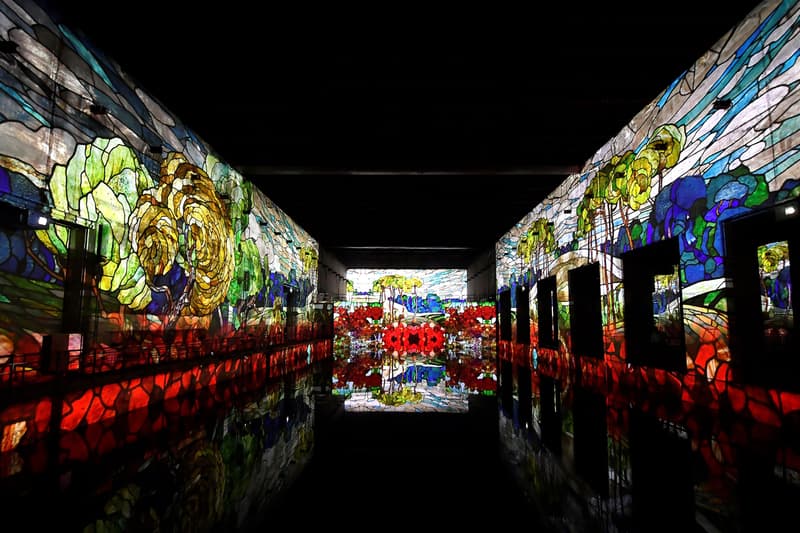 7 of 7
The world's largest digital art gallery, Bassins de Lumières, has opened in Bordeoux, France as per Agence France-Presse. The establishment for the new art space is a former Nazi submarine base that was used to protect the German fleet from aerial attack while vessels were being fixed during World War II. The vast bunker spans 21 million cubic feet of reinforced concrete that can fill nearly 240 Olympic swimming pools. It is also comprised of four parallel sections with walkways that allow visitors to explore roughly 130,000 square feet of immersive artwork powered by 90 video projectors, 80 speakers and over 60 miles of optical cables.
The art institution is projecting large-scale images of works by the famed Austrian painter, Gustav Klimt, onto the concrete walls of the base's submarine pens with some measuring over 300 feet long and 36 feet high, as per a report by Al Jazeera. The "Gustav Klimt: Gold and Color" exhibition features portraits, landscapes and nudes in the artist's unmissable, gilded style. The show also chronicles Klimt's career evolution, from his departure of the neoclassical to pioneering the Vienna Secession movement.
Also on view is a smaller section devoted to colorful abstract pieces by renowned German artist Paul Klee. Titled "Paul Klee: Painting Music," the presentation pays tribute to the artist's unknown musical abilities, immersing viewers "from an opera overture in an imaginary city to an underwater concerto amidst gold and multicolored fish," as per a statement by the gallery.
In response to COVID-19, Bassins de Lumières is requiring attendees to make reservations before visiting and comply with precautionary health measures such as wearing masks, maintaining a distance of roughly three feet from other visitors as well as undergoing body temperature screenings. Take a look at select installation views above and then head to Bassins de Lumières' website to learn more about its programming.
Elsewhere in art, New York City's LGBT Community Center is celebrating Queer Women in "Taking Space" exhibition.
Bassins de Lumières
Impasse Brown de Colstoun
Bordeaux 33000
France