Cremate and AFFIX Unite for "Loaded Dice" #BlackLivesMatter T-Shirts
100 percent of the profits will be donated to U.K. social justice organizations.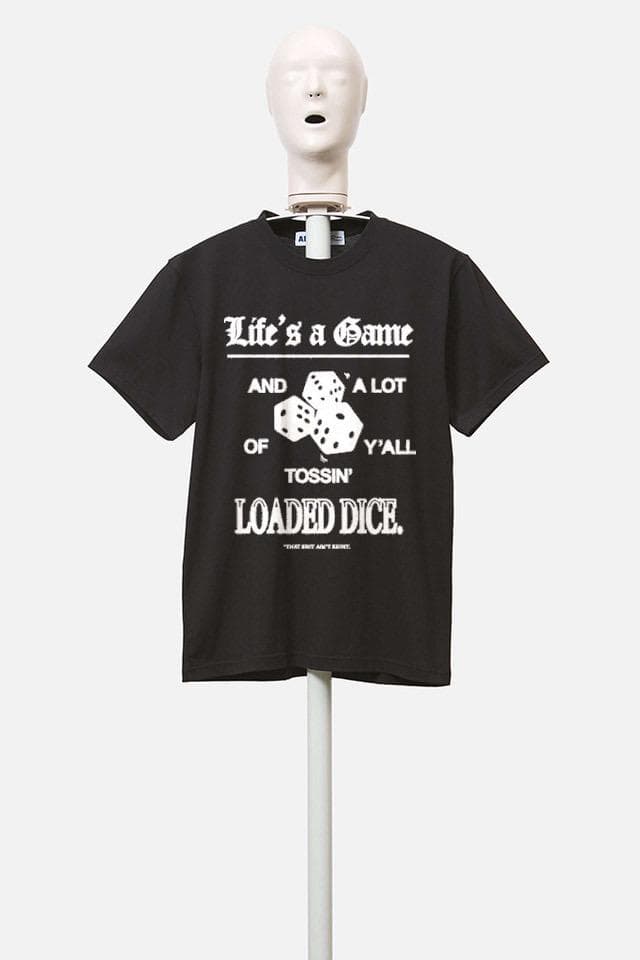 1 of 4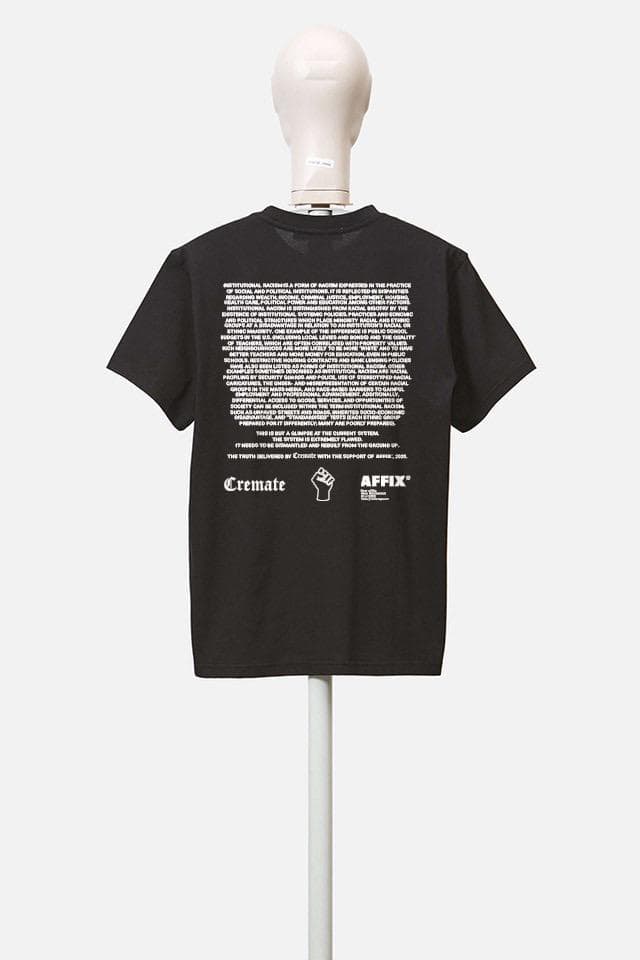 2 of 4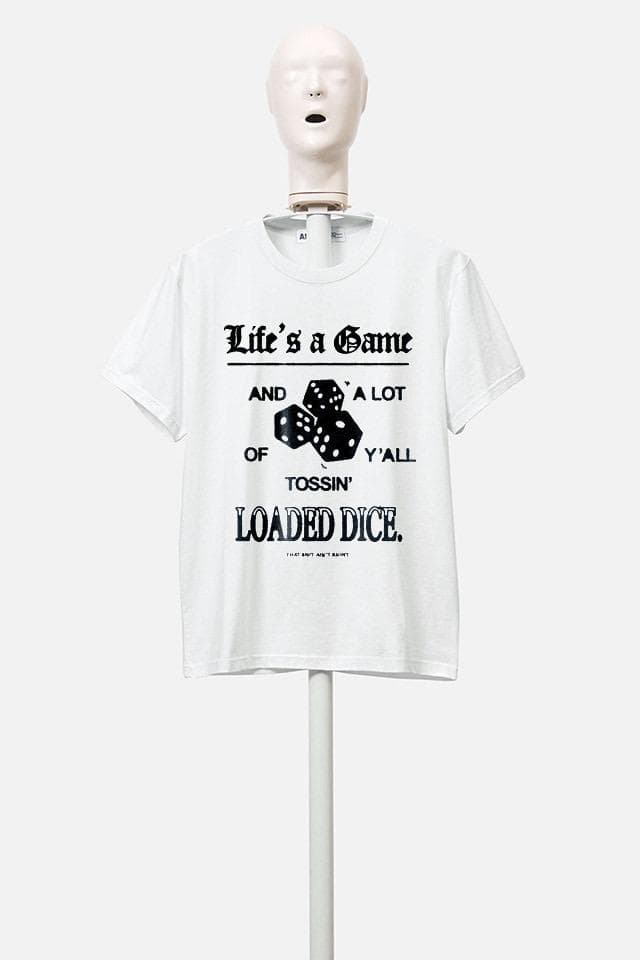 3 of 4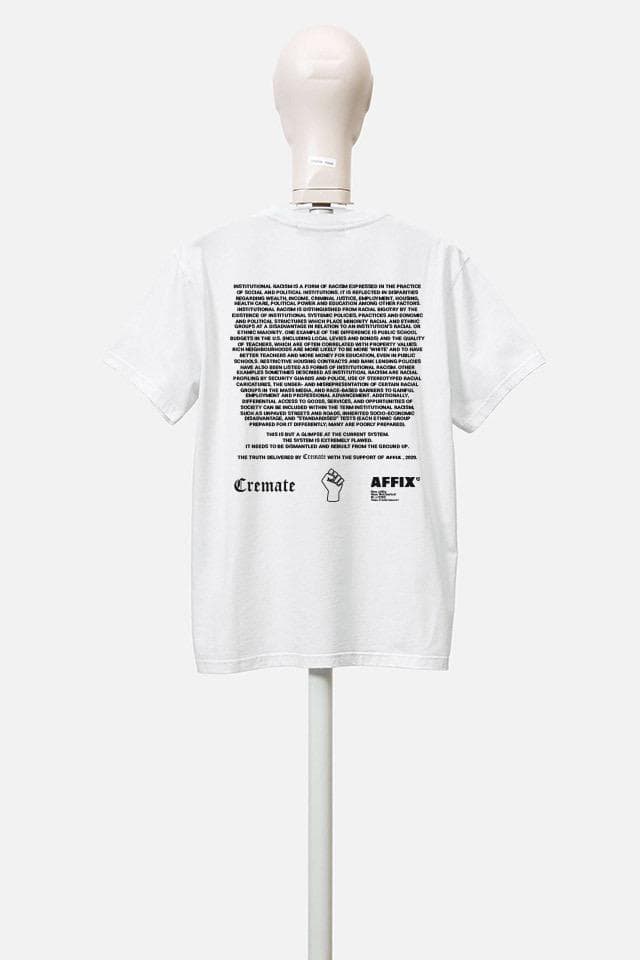 4 of 4
The London-based incense brand Cremate has collaborated with AFFIX on a "Loaded Dice" T-shirt in aid of #BlackLivesMatter.
AFFIX announced in an Instagram post that it has handed Cremate its platform "in a momentary shift of power." The move gives Cremate — a black-owned business — "control of the message as a show of solidarity and support."  The collaboration aims to address systemic racism while raising money for U.K.-based organizations.
On the front of the T-shirt, a print reads "Life's a game, and a lot of y'all tossin loaded dice." On the rear, the duo have printed an extensive definition of institutional racism which ends, "this is but a glimpse at the current system. The system is extremely flawed. It needs to be dismantled and rebuilt from the ground up."
Beneath that are featured the two brands' logos, alongside a raised fist. 100 percent of the proceeds from the "Loaded Dice" T-shirt will be donated to the Stephen Lawrence Charitable Trust and Black Lives Matter U.K.
Take a look at the Cremate x AFFIX "Loaded Dice" T-shirt in the gallery above, and pre-order yours on the AFFIX website before June 21. The T-shirt is available in either black or white, with both costing £45 GBP (approx. $56 USD).
In other news, stores in the U.K. are starting to re-open today.