Line Design Studio "Pine House" Concept Yields Geometric Structures in a Forest
Tucked amidst trees near the Baltic Sea.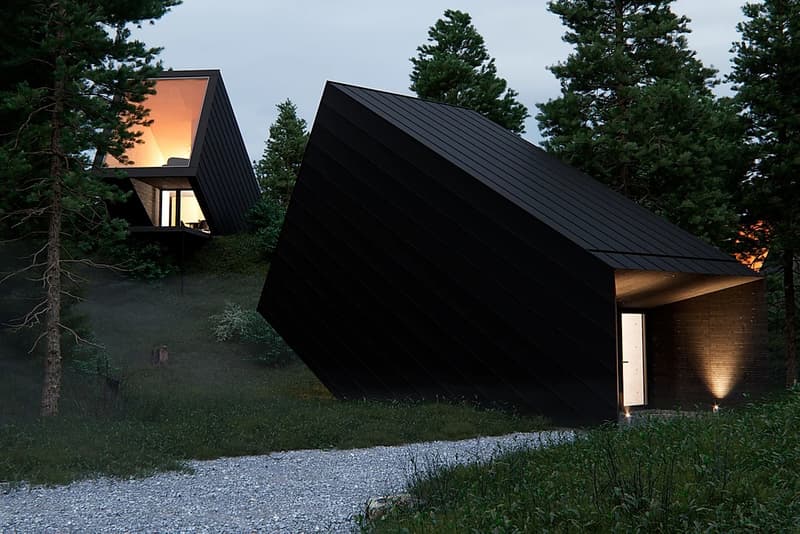 1 of 14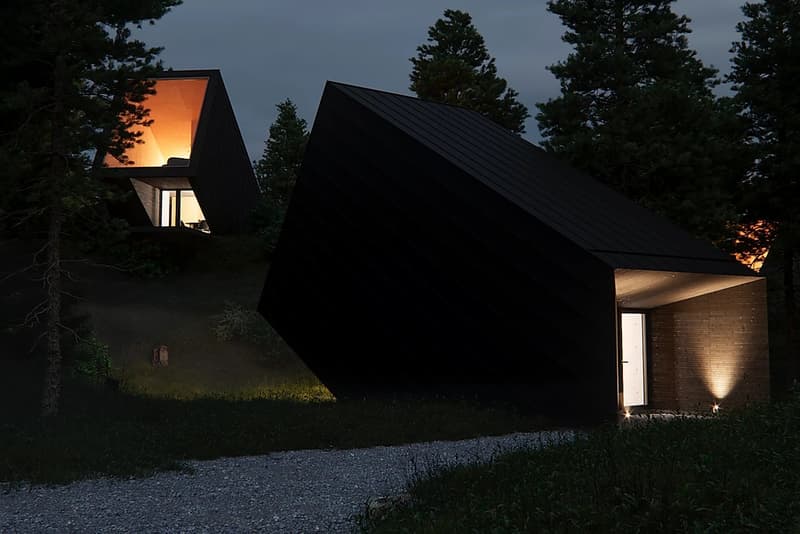 2 of 14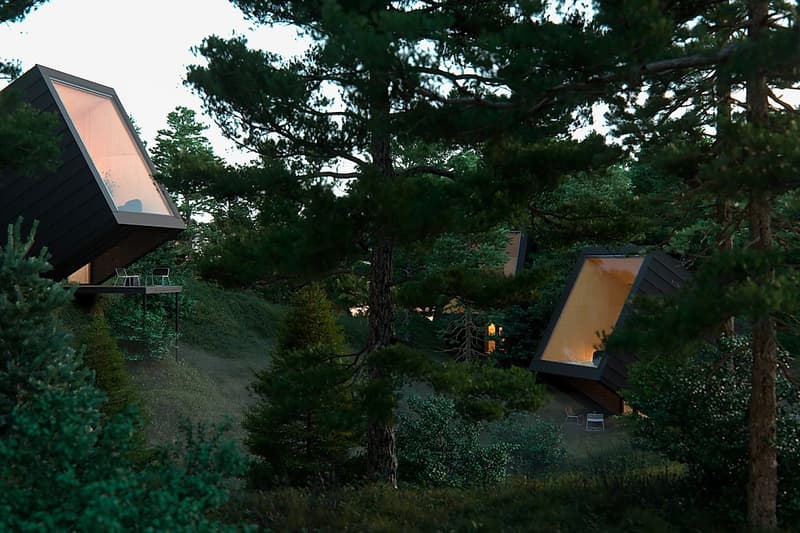 3 of 14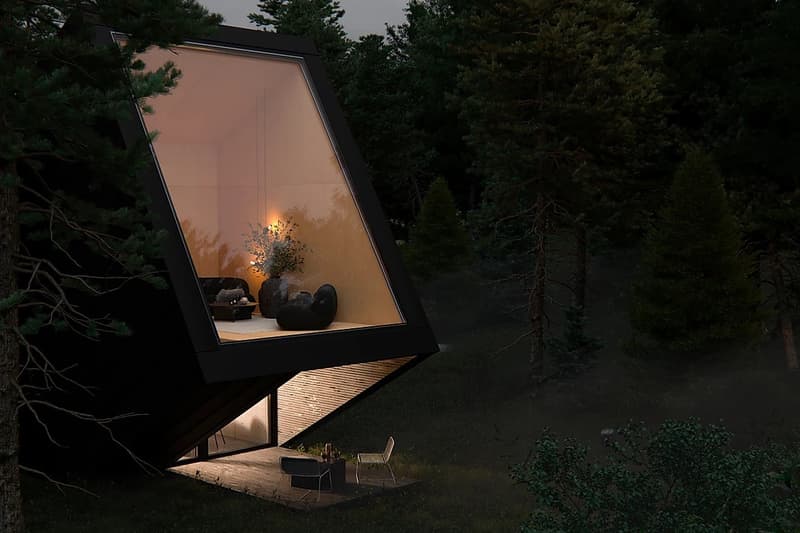 4 of 14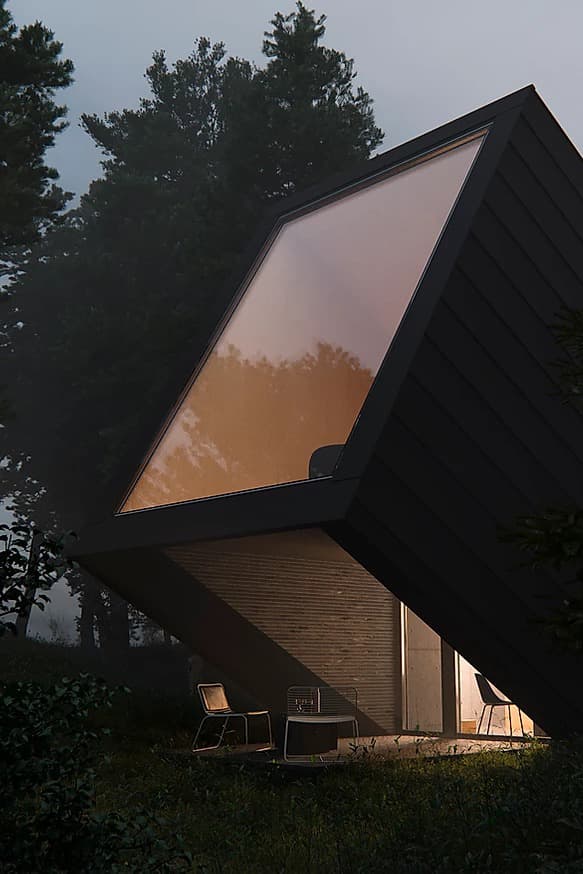 5 of 14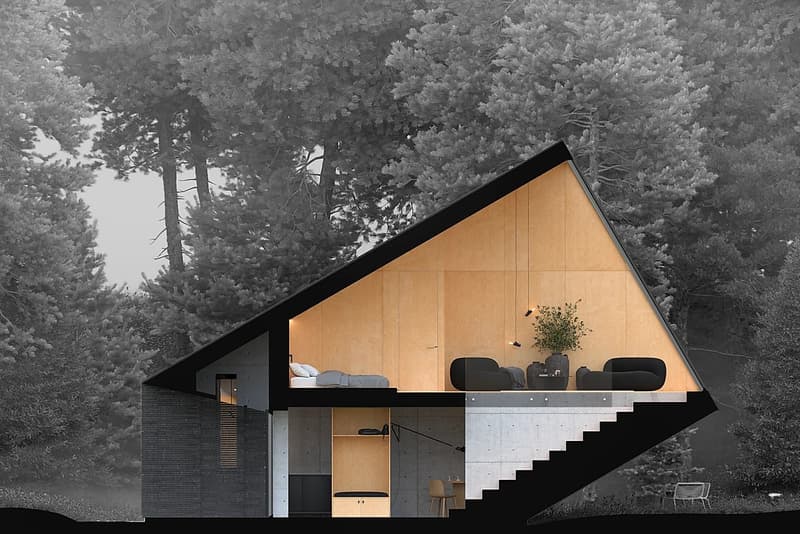 6 of 14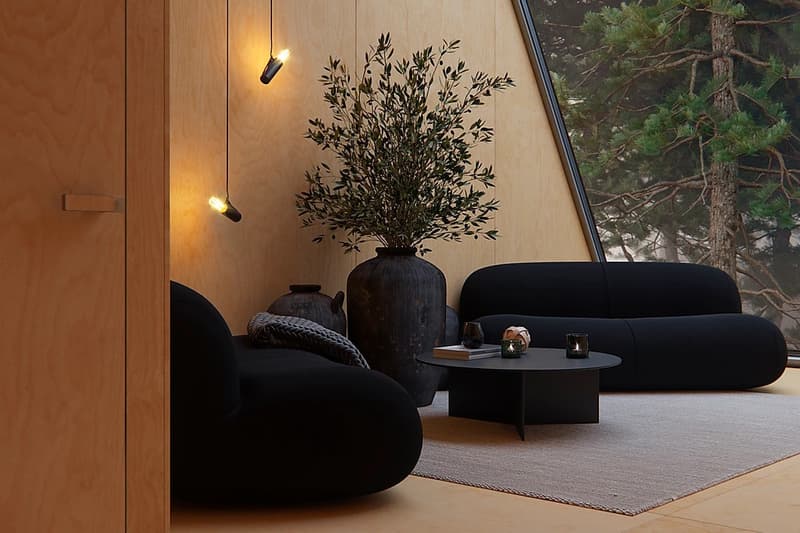 7 of 14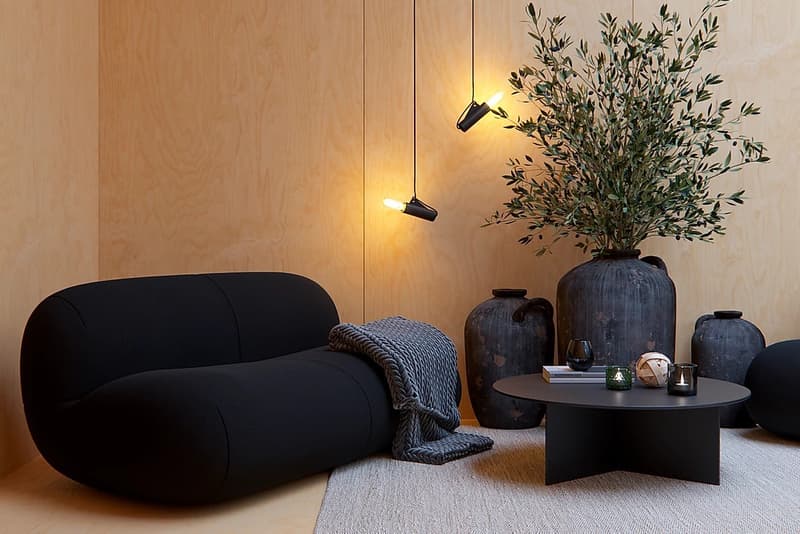 8 of 14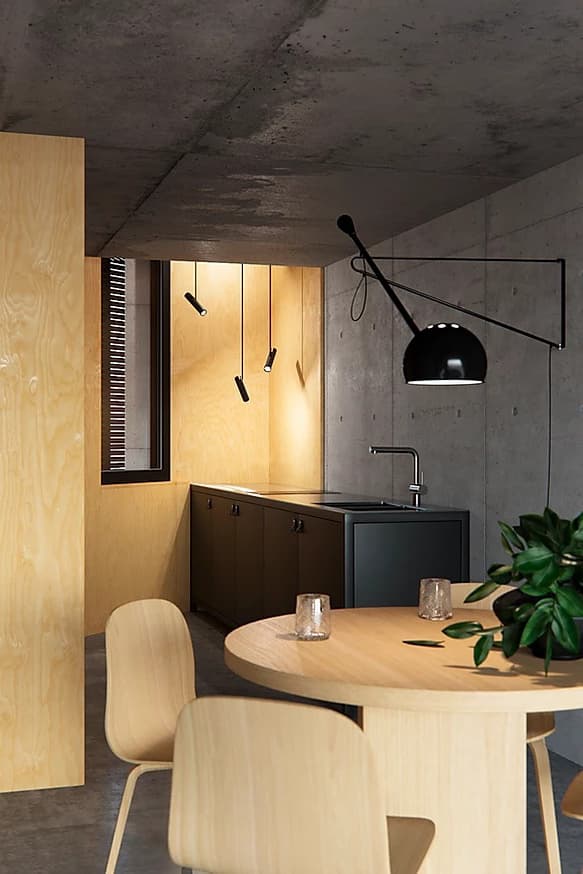 9 of 14
10 of 14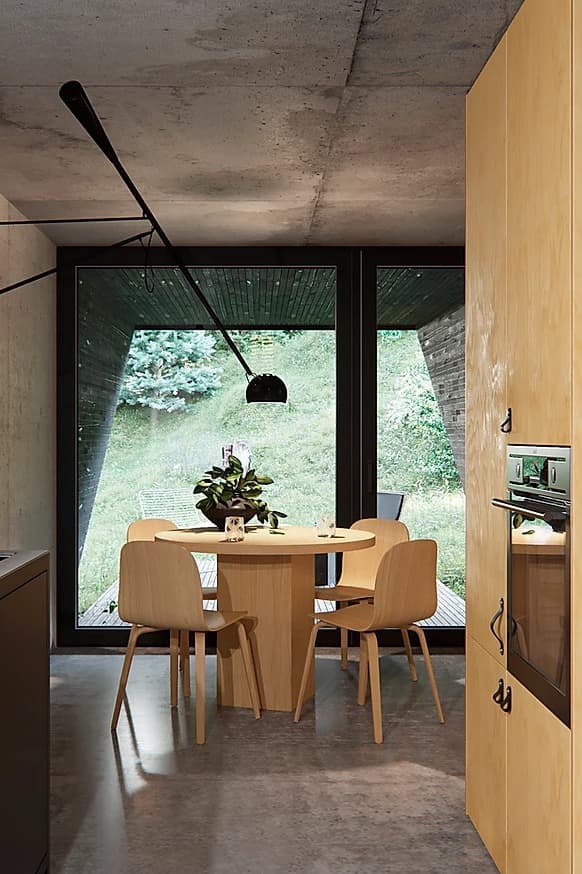 11 of 14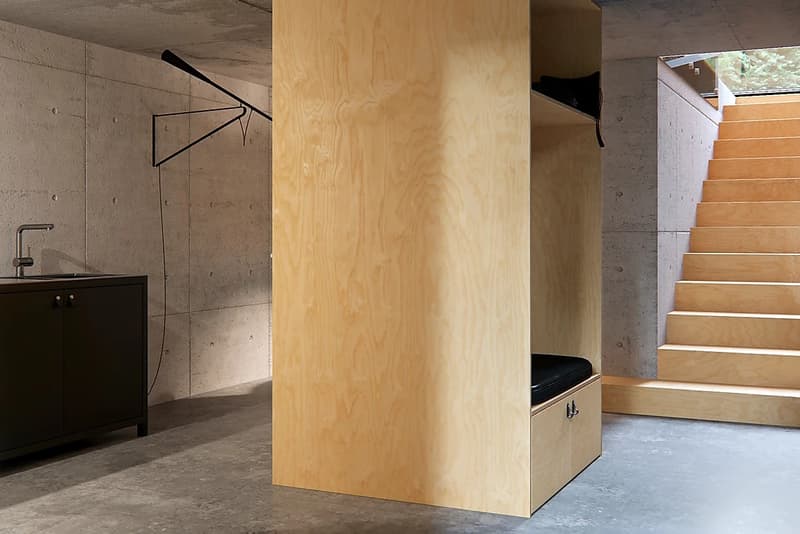 12 of 14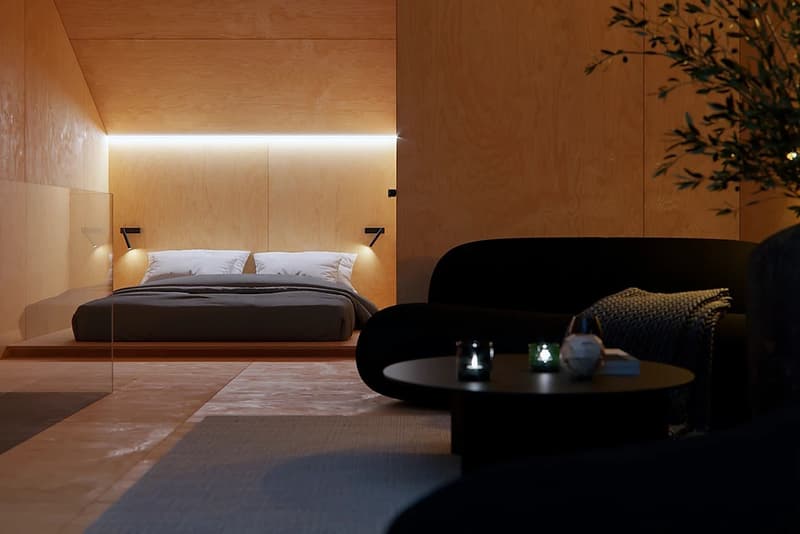 13 of 14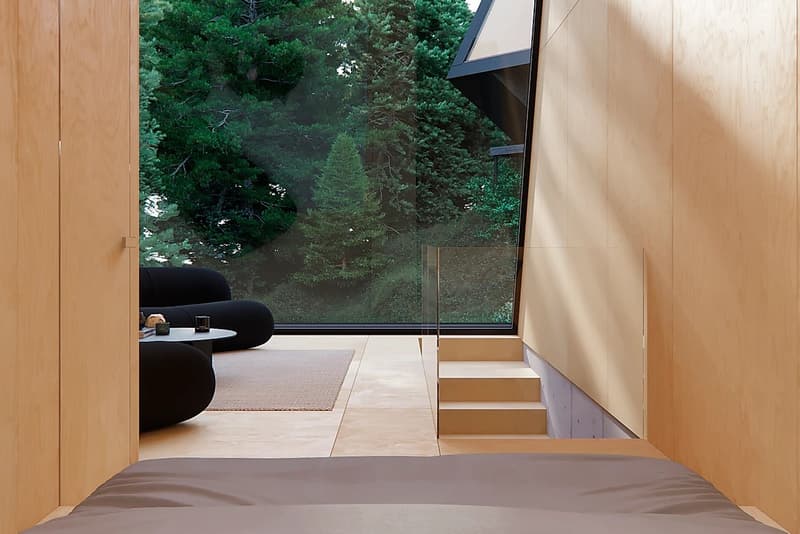 14 of 14
Right where Russia brushes up against Finland, Estonia and Latvia, there lies a quiet, woodsy stretch of land not too far from the former capitol, St Petersburg. Abutting the Baltic Sea, this green patch is where Line Design Studio imagines building its conceptual "Pine House," a boxy domicile that sits neatly within its environment without sacrificing creature comforts.
A vertical structure informs the build, with two concise floors broken into living, dining and resting spaces. A wooden interior reinforces the organic conceit, with cushy furniture that encourages the owners to lounge and stare out the enormous windows in the front and rear end of the building. Beneath the back window, the geometric shape of the house allows for a built-in wooden deck, lit by interior and lifted above hills by metal stilts, further blending an indoor/outdoor lifestyle.
Check out the would-be "Pine House" above and scope the layout designs on Line Design Studio's website.
Elsewhere, Feldman Architecture imagined a real-life natural build with The Pavilion.