WhatsApp Launches Payment Transfers in Brazil
Rolling out today.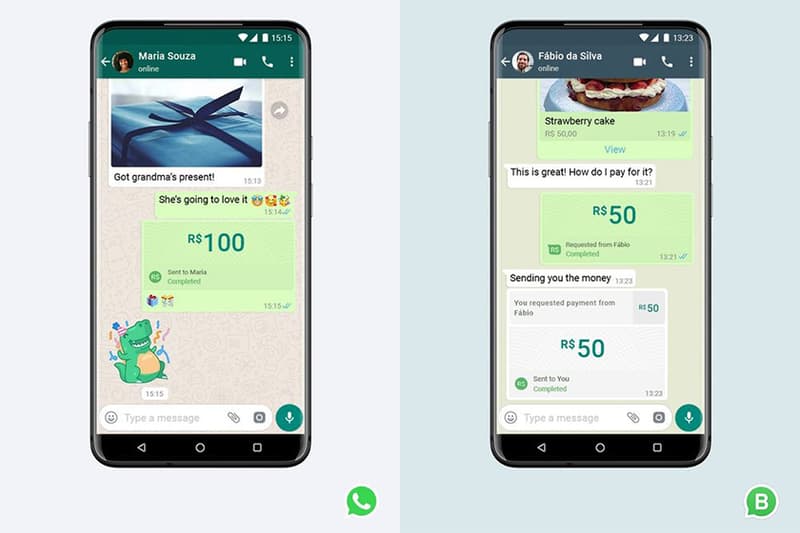 WhatsApp has officially launched an in-app payment application, which has been rolled out starting with Brazil. The company announced the news earlier today, detailing the digital money transfer system in a blog post.
Users will input a six-digit PIN or utilize their fingerprint ID in order to authorize the transactions, which are enabled through Facebook Pay. With the debut in Brazil, WhatsApp will initially partner with Banco de Brasil, Nubank and Sicredi through their respective debit and credit card networks, as well as payment processing company Cielo.
"We're making sending and receiving money as easy as sharing photos. We're also enabling small businesses to make sales right within WhatsApp," stated Mark Zuckerberg on Facebook, WhatsApp's parent company.
WhatsApp added that the time now "could not be more important as people are physically distant from one another," regarding the update.
Brazil is WhatsApp's second-largest market, as noted by TechCrunch. The company previously tested the payment service with its users in India, WhatsApp's largest market, though the country's complex regulation systems seemed to have prevented a larger rollout.
WhatsApp has not yet revealed plans for the payment system to be available at a global level.
For more in tech, read about how Instagram has added rainbow hashtags and an LGBTQIA+ guide for Pride Month 2020.