Moleskine Issues Limited Edition 'The Legend of Zelda' Notebooks
Complete with NES-inspired artwork and packaging.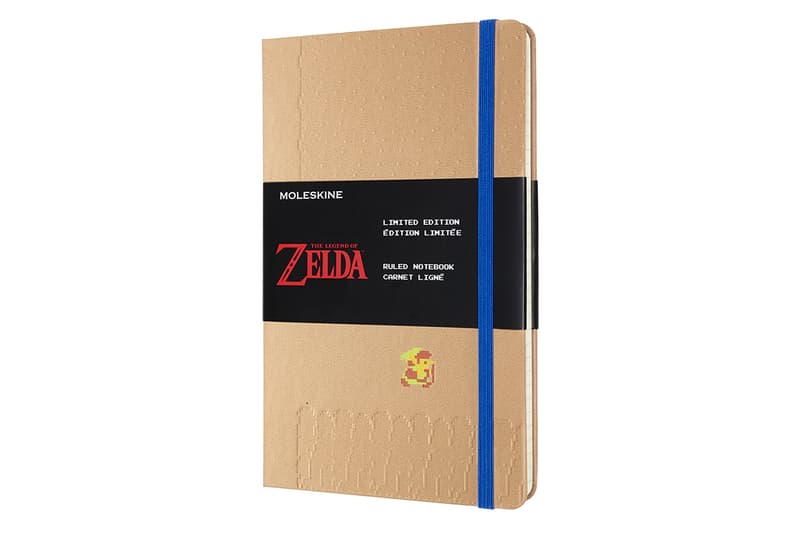 1 of 6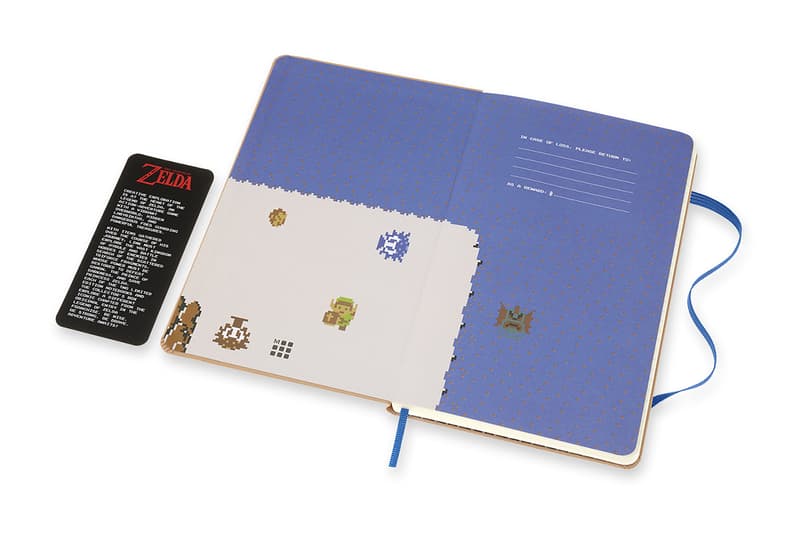 2 of 6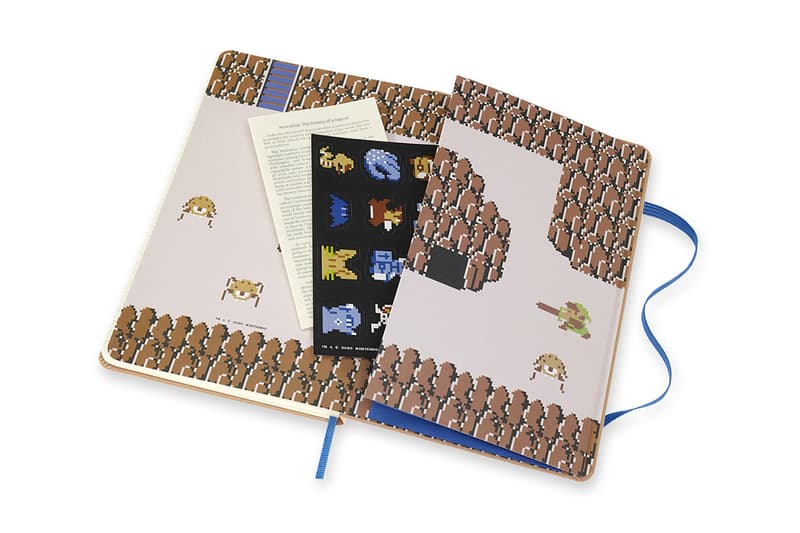 3 of 6
4 of 6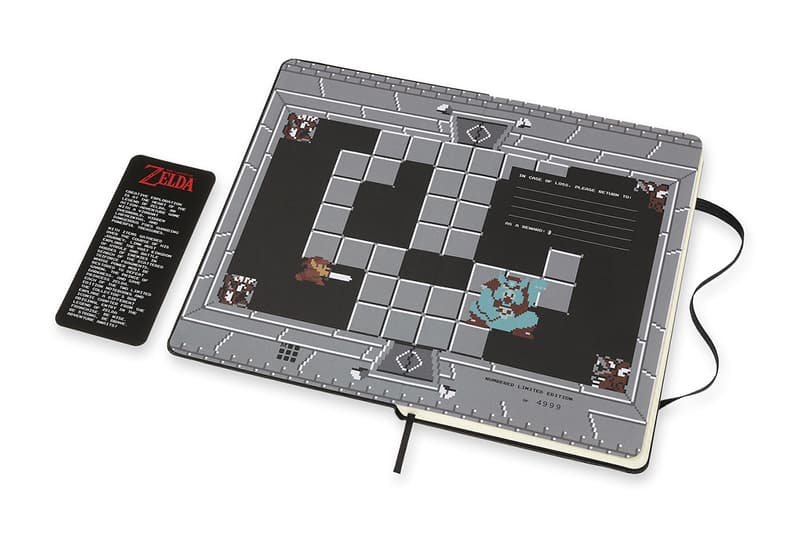 5 of 6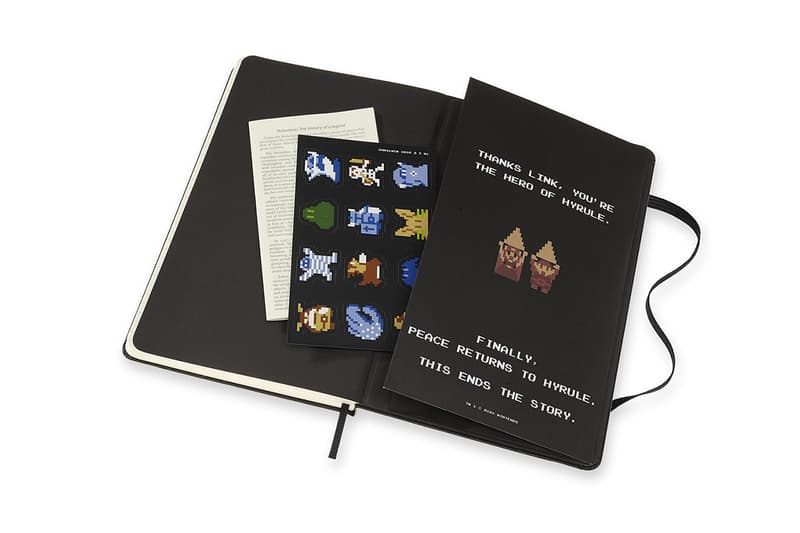 6 of 6
Few franchises — video game or otherwise — can lay claim to as much goodwill as Nintendo's The Legend of Zelda. Since the eponymous first game debuted in 1986, gamers across the globe have awaited each new entry in the series with bated breath, even the remakes. As the original The Legend of Zelda turns 34-years-old, Moleskine has prepared a set of exclusive notebooks inspired by the NES classic.
Offered in black "Sword" and gold "Moving Link" editions, the two books feature thematic covers and several tongue-in-cheek features that reinforce the motif. For instance, each book's inside cover offers the usual blank spaces for the owner to write an address for safe return of a lost book, now elevated by imagery from The Legend of Zelda. The attention to detail includes text that uses the in-game font and a rupee icon in place of a dollar sign for "a reward." Meanwhile, the back cover features more screengrabs and stickers.
2 of 2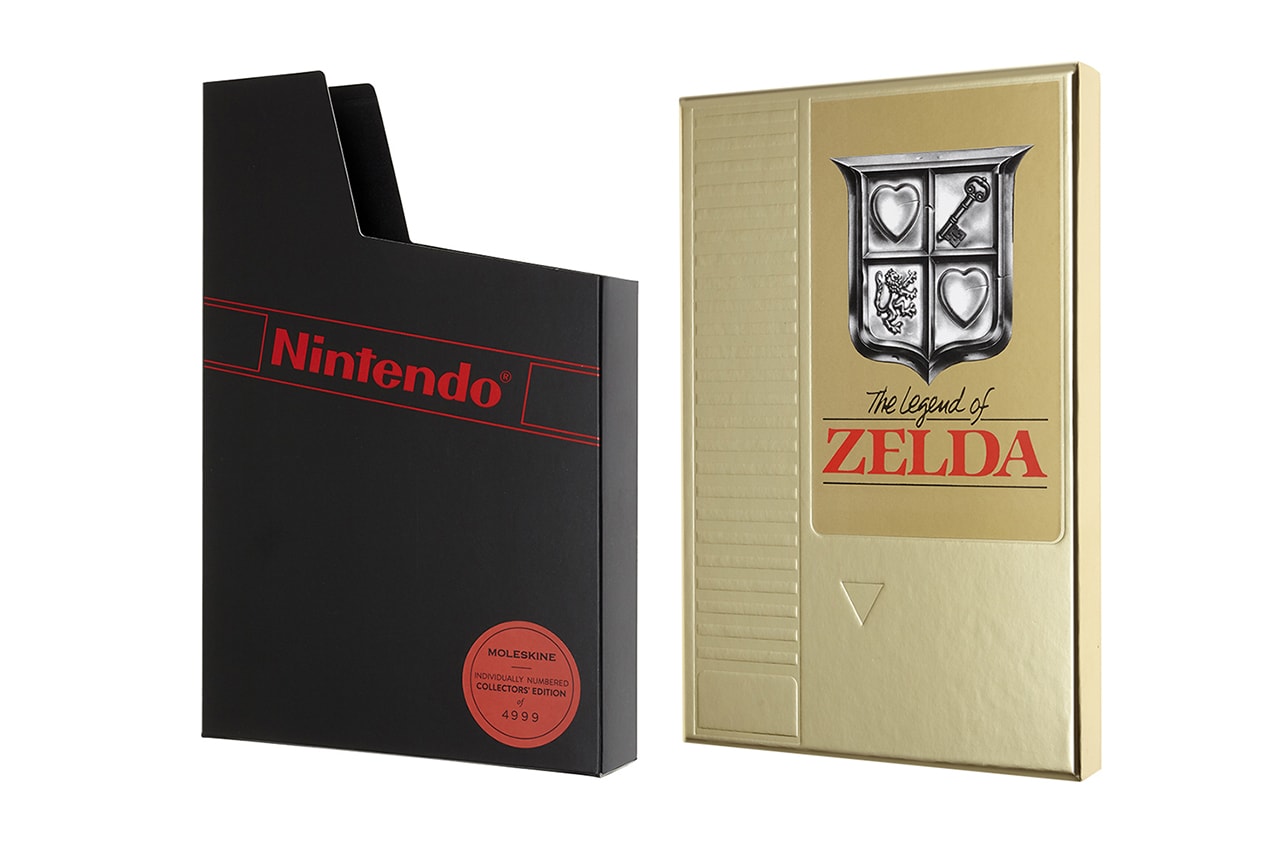 Japanese Moleskine stores and retailers like Pen-House are offering each limited edition The Legend of Zelda notebook for ¥3,850 JPY (approximately $35 USD) apiece. For the die-hard The Legend of Zelda fan, there's an even more limited collector's edition special box weighing in for ¥4,999 JPY (approximately $47 USD), available exclusively at Moleskine's flagship outposts.
With no new entries in the Zelda series currently on the horizon, Nintendo is focusing on another of its beloved franchises with Paper Mario: The Origami King.