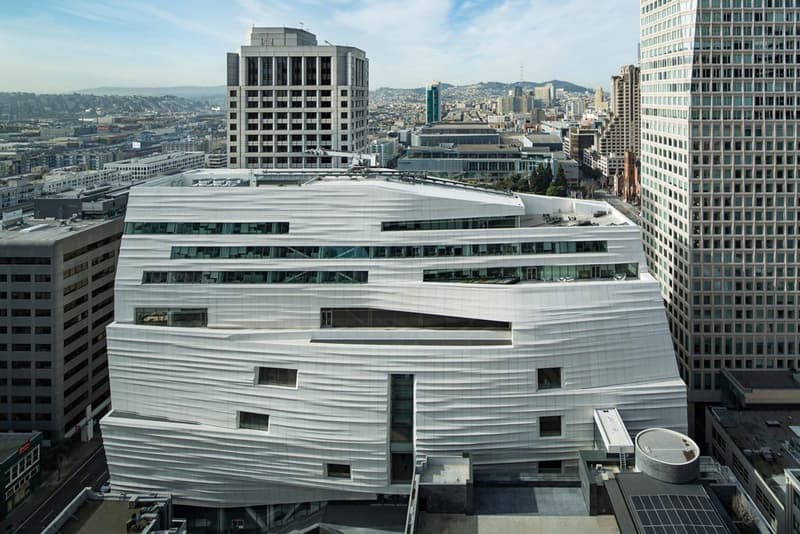 SFMOMA Lays off 55 Employees, Cites Projected Deficit of $18 Million USD
The museum was also under fire for posting a work by Glenn Ligon and removing a comment from an ex-employee on Instagram.
---
This Monday, the San Francisco Museum of Modern Art (SFMOMA) laid off 55 staffers — both union and non-union employees. This marks the second wave of layoffs with the museum cutting the jobs of 130+ on-call employees on April 9, affecting all departments across the museum.
SFMOMA has been closed since March 14 due to the coronavirus pandemic and now faces a projected $18 million USD deficit as per a public statement made by the institution last Tuesday. Before the layoffs and furloughs took effect, the museum received $6.2 million USD through the CARES Act's Paycheck Program to help maintain employment and postpone furloughs until June 30, as reported by Hyperallergic. Employees who received layoff notices will keep their full salary and benefits through June 31, all due to the PPP loan.
A petition, with over 1,780 signatures, launched in April which urged the museum to keep workers on call during the pandemic. The campaign also requested that the museum's director, Neal Benezra, "take a salary of zero, members of the board to put their efforts into fundraising or to donate themselves, and management to consider drawing from SFMOMA's endowment," as reported by Artforum. "While Benezra has already cut his salary in half, since his earnings in 2018 were close to a $1 million USD, for employees this was not enough."
Another petition was launched two weeks ago which accrued over 1,300 signatures with workers informing management that they were willing to have their salaries reduced and share duties to preserve jobs. "This is a proven strategy, used by forward-thinking businesses to survive downturns without layoffs," the petition stated. "It is our duty as a civic institution not to contribute to the unemployment crisis."
The museum also recently came under fire for sharing Glenn Ligon's We're Black and Strong (I) (1996) artwork with a "hollow" statement on the ongoing Black Lives Matter protests on social media. The museum issued an apology for failing to directly mention the death of George Floyd and the issue of police brutality. The institution issued another apology days later for deleting a comment from a former Black employee named Taylor Brandon.
"The issues are all interrelated," a former SFMOMA staffer told Artnet News. "For a long time, the museum has not been doing enough around racial justice and it's driven out a good number of employees for that specific reason… labor equity goes hand in hand with racial justice and SFMOMA has drastically failed here."
Elsewhere in art, Art Basel recently announced the cancellation of its 2020 flagship Swiss fair due to COVID-19.