Boldy James and Sterling Toles' 'Manger On McNichols' Project Took Over a Decade to Make
11 tracks fusing jazz experimentation and Boldy's recollections of Detroit street life.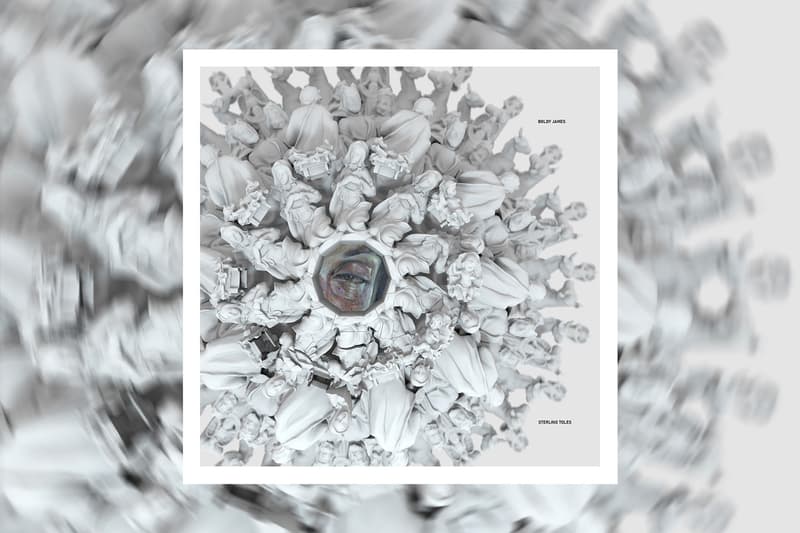 Veteran Detroit rapper Boldy James delivered one of the year's best records through his collaboration with The Alchemist, The Price of Tea in China. Now the 37-year-old emcee returns with another surprise full-length, this time teaming up with local Detroit producer Sterling Toles for a project that melds experimental jazz with Boldy's signature streetwise storylines.
According to the duo, Manger On McNichols is an album that's been over a decade in the making, first connecting through Boldy's family ties to The Cool Kids' Chuck Inglish. In fact, Toles recorded Boldy's very first verse back in 2007 and revisits it here on "Got Flicked 9the rebrith)." Different Boldy verses appear on the project spanning back to his early beginnings.
While The Price of Tea in China is an effort that showcases two veterans' inherent chemistry through Boldy's stories of street life backed perfectly by The Alchemist's grainy crate-digging, Manger on McNichols broadens listeners' horizons by showcasing how the emcee's voice can carry over instrumentals that border on the avant-garde. Toles' passion project of over 13 years utilizes multiple layers of synths, numerous backing vocalists and blends time spent recording in a basement during active gang wars right outside with the resurgence of Detroit's modern jazz scene. Toles details his first encounter with Boldy:
In the year 2000, I moved to Chalmers on the eastside of Detroit. With an Ensoniq EPS, and a Roland VS 1880, I started a studio in my mother's basement just a block from the Detroit River. The first order of business was engineering a compilation my boy Murf was producing. One day he had a session with Idol. The song was taking longer than usual for Idol to lay. We attributed this to the fact that his attention was divided between the song and the woman he brought along with him. He also brought along his little brother and his friend who were both about 17, 18 years old. As the beat was playing, Murf heard his brother's friend rapping under his breath and asked to hear what he was saying. Murf turns to Idol for the green light, one take and 5 minutes later, Boldy had his first song. From this point, Boldy was in my basement recording or in the streets.

For the next 5 years or so, he would come and record to beats he brought while I was working on the Resurget Cineribus album. When I finished Resurget, with all of its wild composition, I was interested in just making some "beats" again. By 2007, I had some in the stash and Boldy asked to rap to them. We recorded the first song Die Young and thought lets keep going. Him and I both were people that did not create music to be in the industry, or for an audience. We created for ourselves solely, and still do. We are not careerists with music, but culturalists documenting the Detroit experiences that we have absorbed from its deepest of trenches, sometimes converting personal trauma into collective catharsis. This catharsis is what we shared with loved ones with similar symptoms, and we were good with that.
The full story is worthy of a read through, so head to Sterling's Bandcamp for more.
Stream the project below. In more music news, New York rapper MIKE joined HYPEBEAST for a revealing conversation about his new album Weight of the World with fellow musician Sideshow.