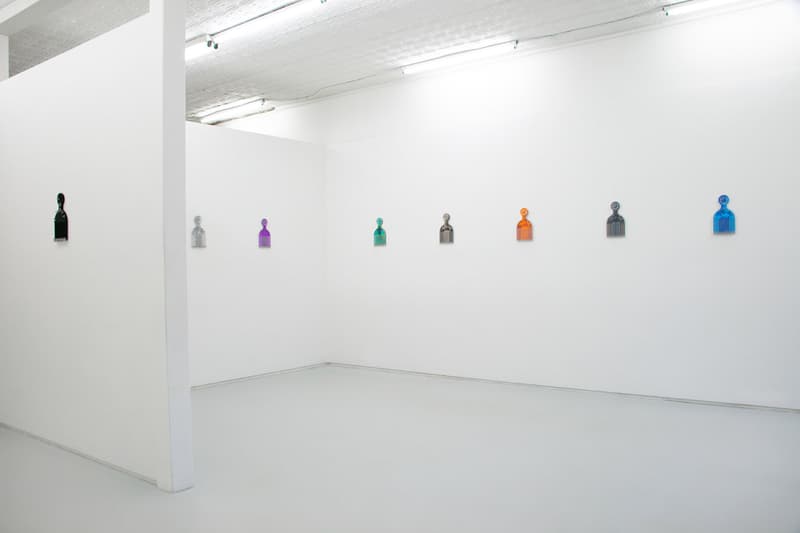 1 of 10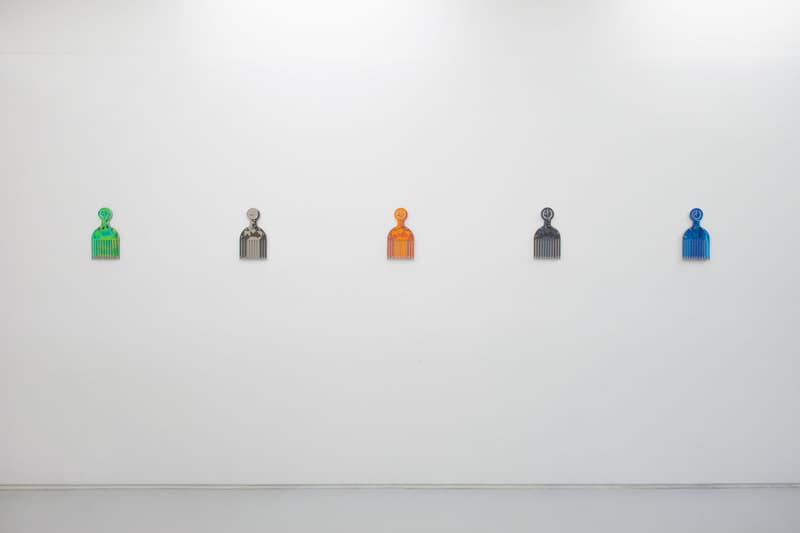 2 of 10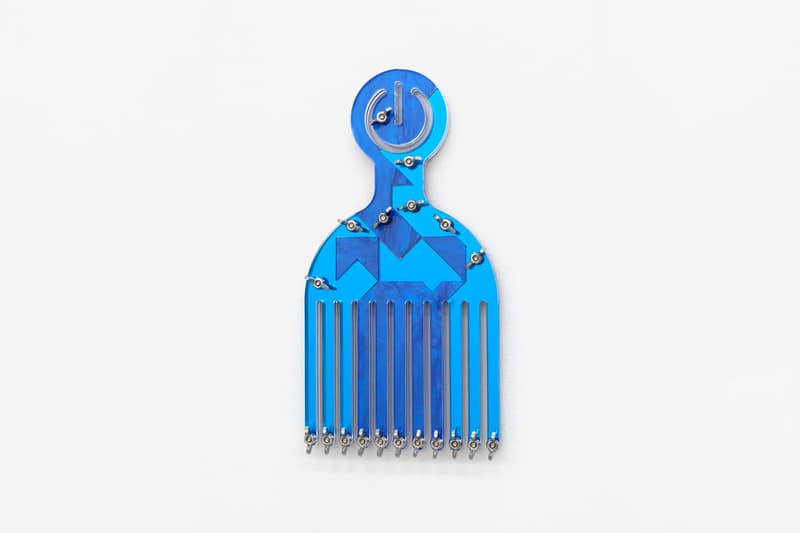 3 of 10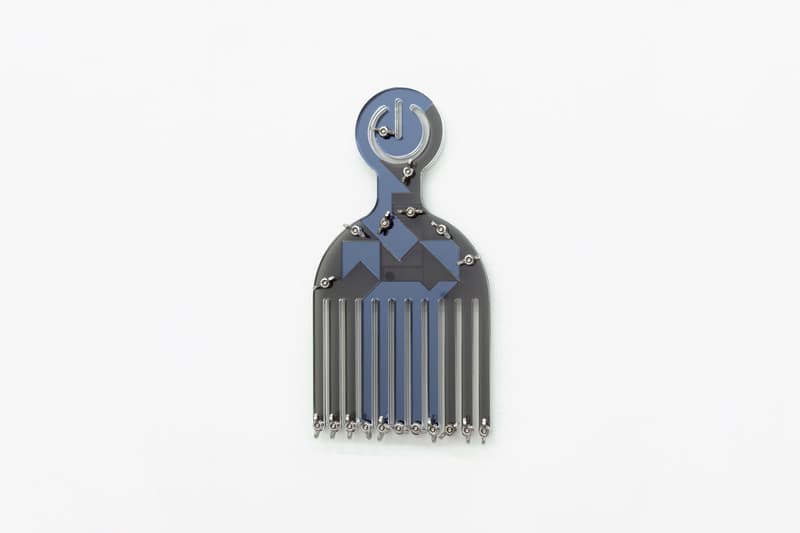 4 of 10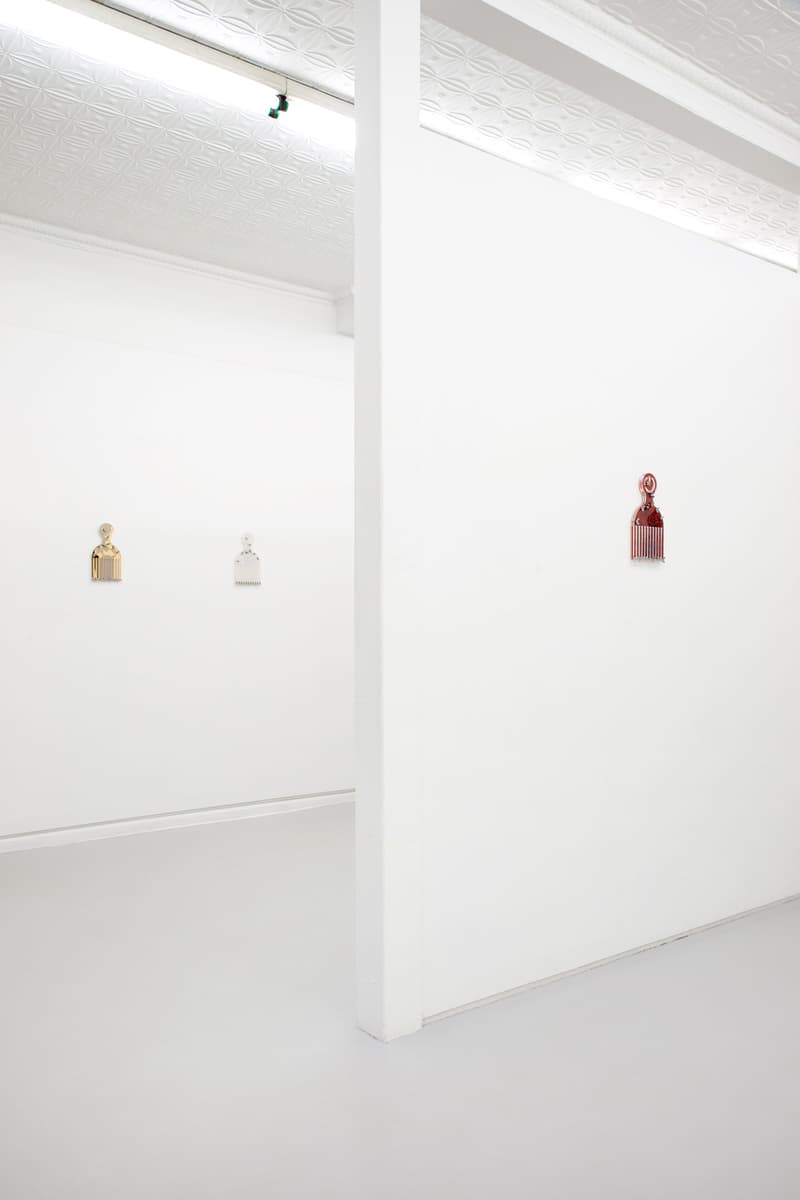 5 of 10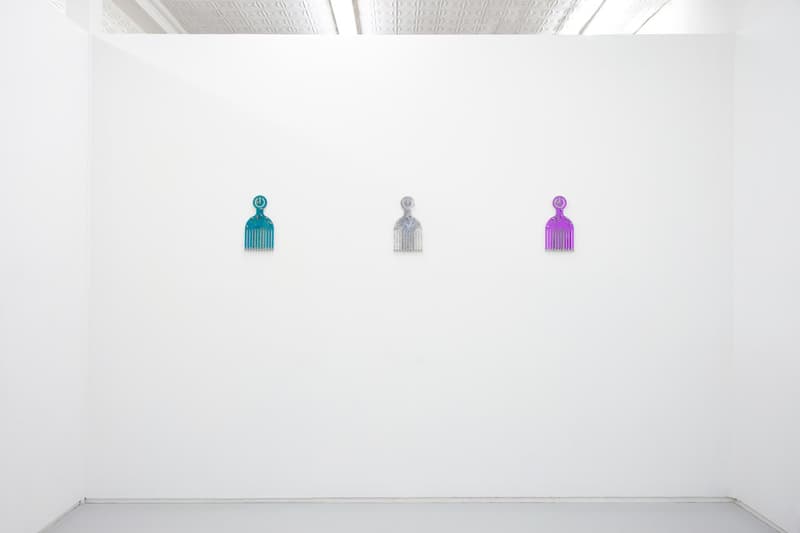 6 of 10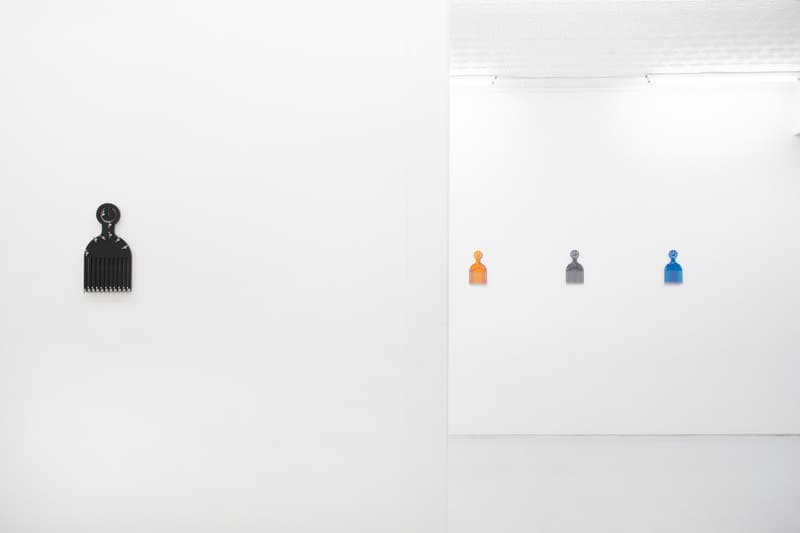 7 of 10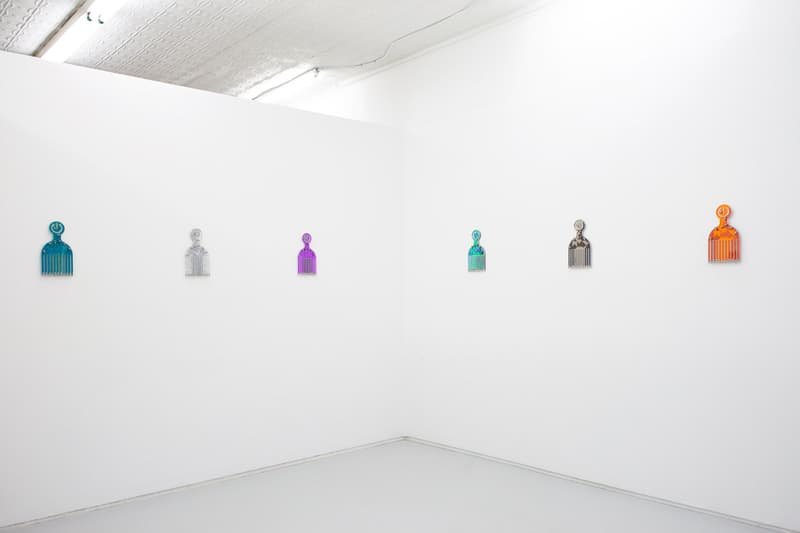 8 of 10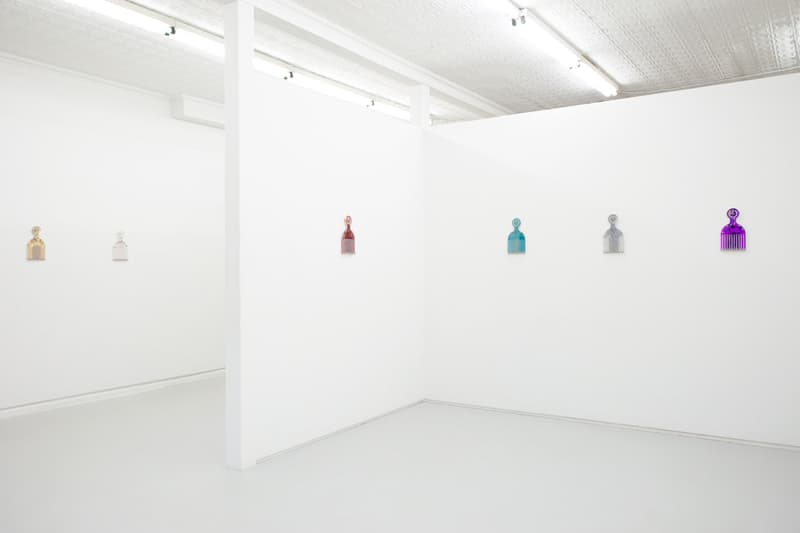 9 of 10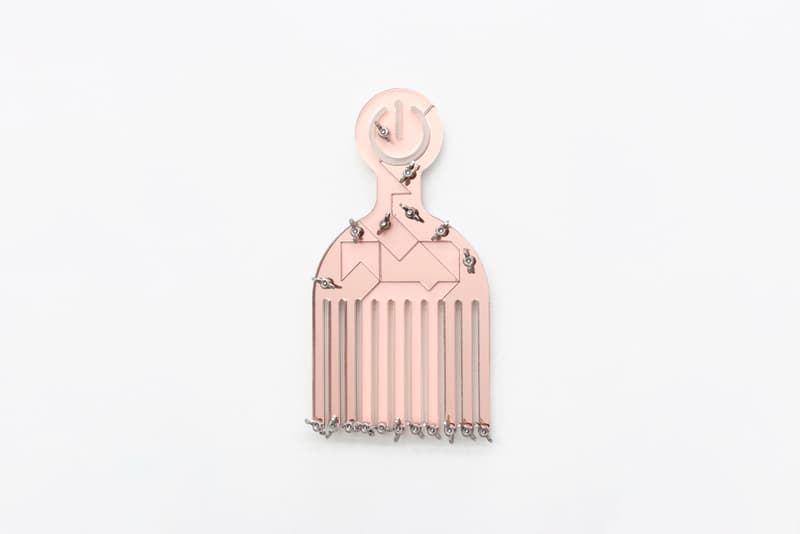 10 of 10
Damien Davis' New Artwork Honors George Floyd, Breonna Taylor and Other Black Lives Lost
Inspired by the iconic Black fist Afro comb.
---
Mrs. gallery and Fire Island Artist Residency are presenting 13 new works by Brooklyn-based artist Damien Davis in a show called "Benefit Suite." All proceeds from the sale of these exclusive sculptures will go directly to a selection of 13 organizations committed to the amplification of Black voices within art, design, culture and social justice. For this fundraiser, Davis explored the possibilities of his "Black power button pick," a riff on the iconic Black fist Afro comb. While this object was a source of pride for the African and Black diaspora, it was also demonized by others for its connection with Black power.
For Davis, the "fist has been transformed into a power button based on the glyph's history as a binary switch…an acknowledgement of a hopeful, almost futurist stance on what being Black in a digital age has the potential to look like; and a declaration that Blackness will indeed exist in the future." Each work in "Benefit Suite" is named after a Black person who was killed due to police brutality and is assigned to a specific organization, such as George Floyd for the Arts Administrators of Color Network, Breonna Taylor for Black Women's Blueprint and Sandra Bland for The Laundromat Project.
Arriving in colors like blue, orange, green, and rose gold, the power picks were constructed from laser-cut plexiglass and accented with stainless steel hardware. Among the 13 organizations Davis has chosen to support are Afrotectopia, Black Lunch Table, Marsha P. Johnson Institute and Black Trans Femmes in the Arts.
To view, reserve or acquire one of these original works, contact hello@mrsgallery.com.
Elsewhere in art, Adam Parker has unveiled a new outdoor sculpture exhibition titled "Oneiroi."