Nike Kyrie S2 Hybrid Combines Elements From 3 of Kyrie Irving's Signature Sneakers
Blending pieces of the Kyrie 4, Kyrie 5 and Kyrie 6 to create a fresh-yet-familiar style.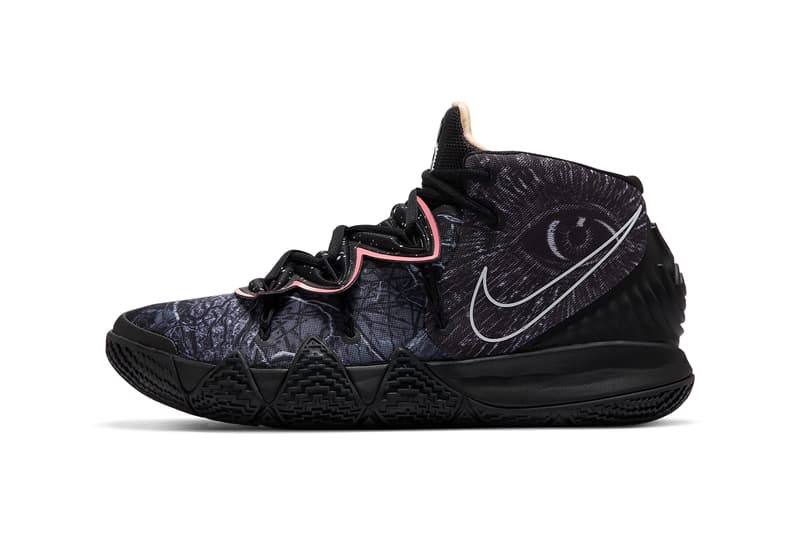 1 of 7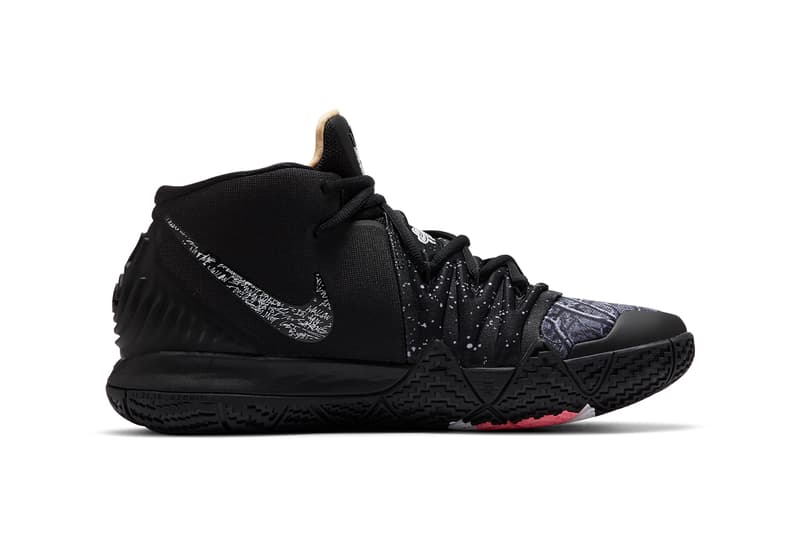 2 of 7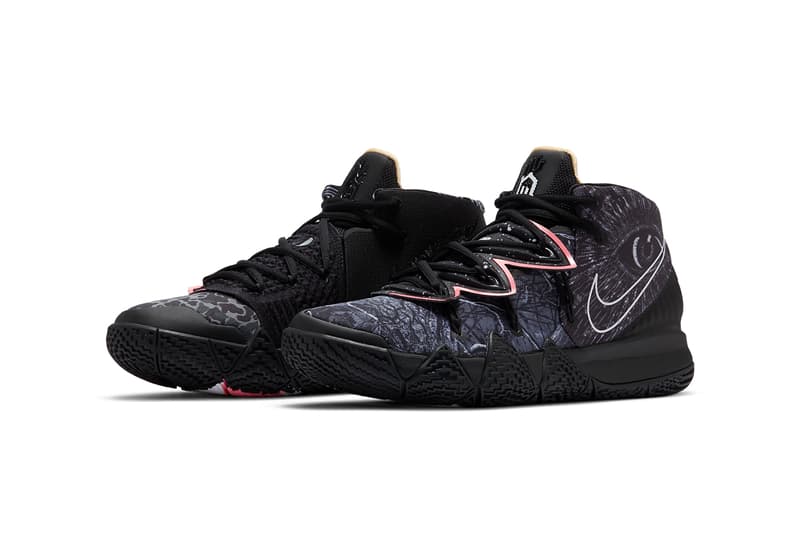 3 of 7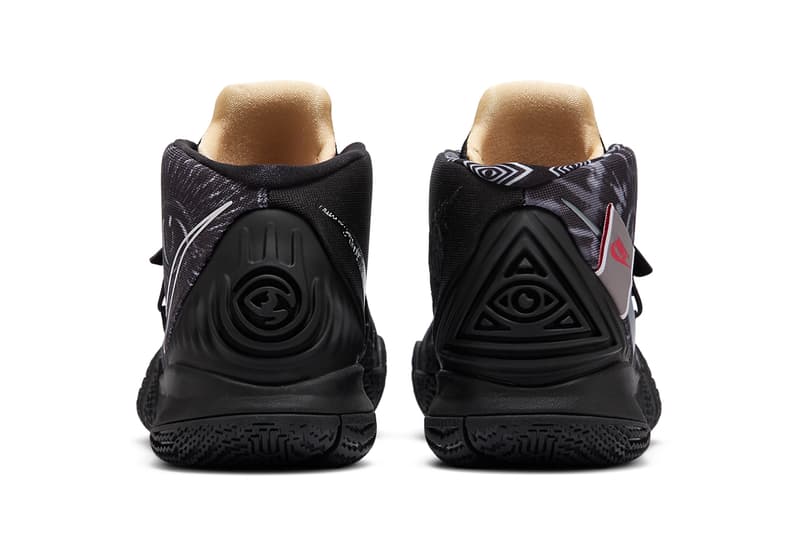 4 of 7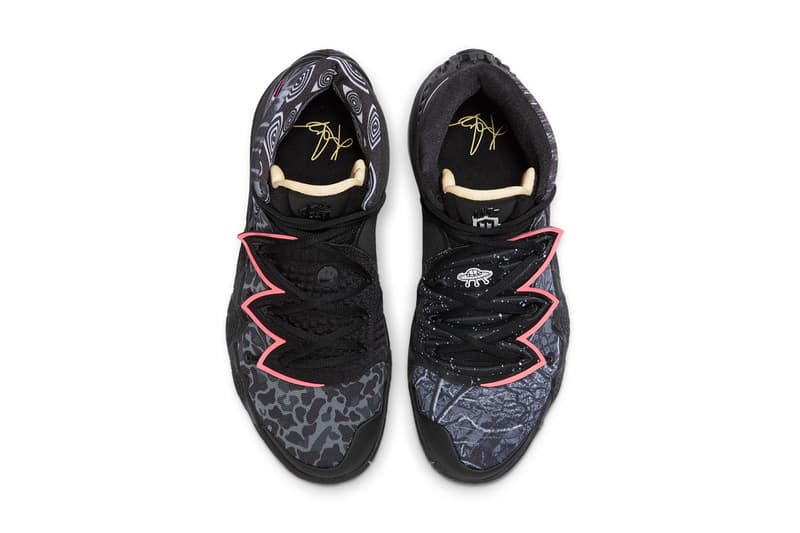 5 of 7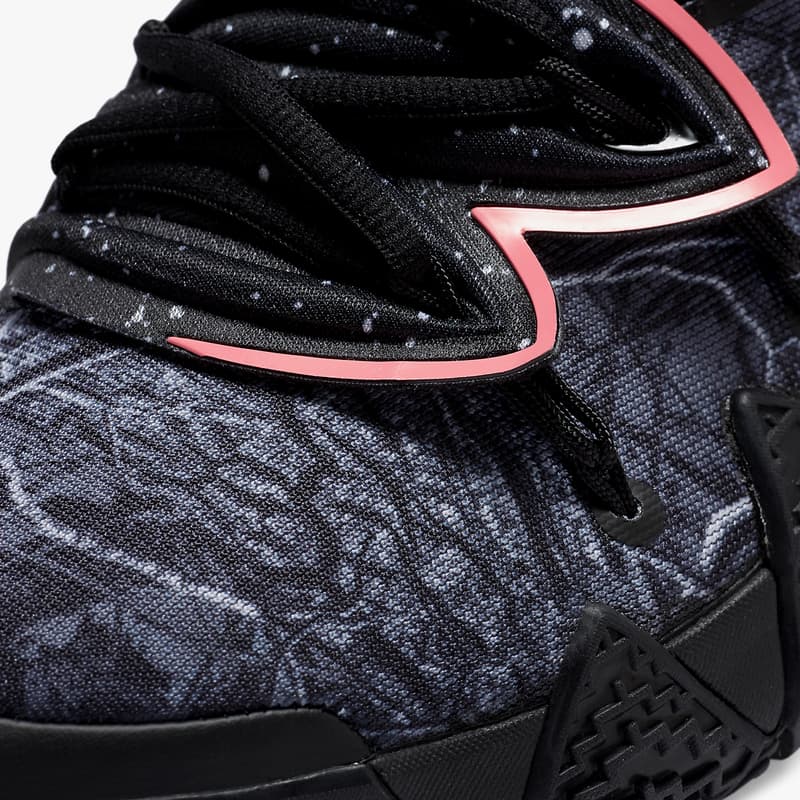 6 of 7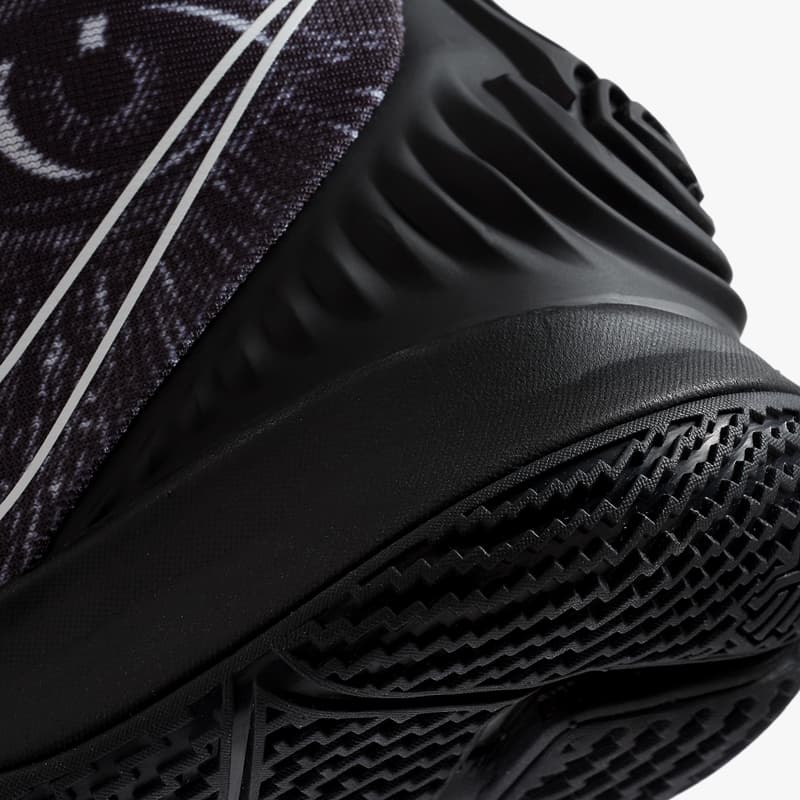 7 of 7
Kyrie Irving and his Brooklyn Nets are anxiously awaiting the NBA season's restart, and the all-world point guard's signature Nike Basketball line has presented a new silhouette ahead of tip-off: the Kyrie S2 Hybrid. Arriving in a "Black/Atomic Dust" colorway and combining elements of the Kyrie 4, Kyrie 5 and Kyrie 6, the Kyrie S2 Hybrid provides a fresh-yet-familiar look. It's also an apt follow-up to 2017's Kyrie S1 Hybrid, a shoe that borrowed pieces from the Kyrie 1, Kyrie 2 and Kyrie 3.
Each of the three models included brings its signature pieces to the table. Toothed midsole tooling and the upper's overall shape are pulled directly from the Kyrie 4, the Venus flytrap-inspired lace cover from the 5 ensconces the throat and the 6's ridged TPU heel piece holds the upper together.
From an adornment standpoint, the black upper is dressed in patterns both astral and earthy. Although everything's kept to tonal blacks and greys — save for small "Atomic Powder" pops on collars and throat trim — sharp-eyed observers will be able to spot a woodland camo from the Kyrie 5 "Taco," a cartoon spaceship from the Kyrie 6 "Planet Of Hoops," plenty of embellishments centered around the eccentric floor general's beloved all-seeing eye motif and much more.
The Nike Kyrie S2 Hybrid is available now via Nike China, and retails for ¥1,099 CNY (approximately $157 USD). A US release at retailers like Foot Locker will likely follow in the coming weeks.
For more basketball shoe news, get a first look at TITAN's new LeBron 17 Low that pays homage to the Philippines' love of basketball.