T.I. Tells 50 Cent to Bring Dr. Dre, Eminem and G-Unit Records to a VERZUZ Battle
50 was amused by the challenge.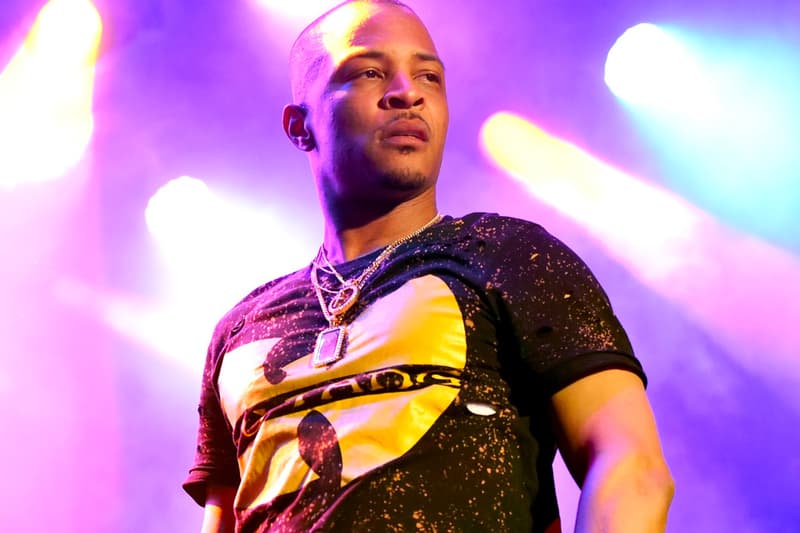 T.I. is just one of the latest artists to challenge someone to a VERZUZ battle, calling on 50 Cent to go head-to-head with him on the Instagram Live showdown.
Posting a three-minute video on Instagram, Tip begins by wishing 50 a happy birthday and praising him for "staying down and remaining healthy" after all these years. He then challenges the birthday celebrant to "Pull your a*s up with 20 of your records, man. Sit across from me, man. And get this work, man." Adding even more fuel to the fire, he pokes fun at the POWER producer and reminds him that Kanye West emerged victorious during their 2007 album showdown. "Well, guess who ain't scared of your motherf*ckin' a*s, 50?" T.I. asked with a hearty laugh, putting his hand up.
Tip elevates the challenge by bringing Dr. Dre, Eminem and G-Unit Records into the mix, "Bring your records, bring your records with you…Come on, see the king. And I f*ck with you, 50. It ain't you this time. It's your catalog that gots some trouble. Your motherf*ckin' catalog is in trouble."
Just like his response to Ja Rule's challenge from earlier this April, 50 Cent didn't really take T.I.'s challenge seriously and instead compared him to Chris Tucker's famed Friday character, Smokey. Posting an article about the challenge, 50 wrote, "Yo somebody passed T.I. the weed they gave smokey in Friday. L.O.L."
Ever since the inception of VERZUZ, many artists have come forward to challenge their colleagues, including DMX and Snoop Dogg with JAY-Z and Juicy J with Dr. Dre.
Elsewhere in music, Pop Smoke's posthumous album is set to debut at No. 1.