Juicy J Wants to Face Dr. Dre in a VERZUZ Battle
An interesting matchup.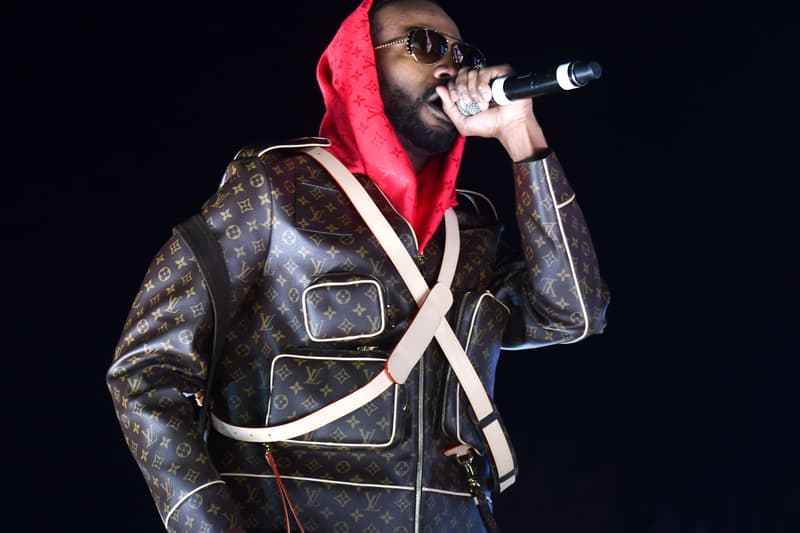 Juicy J is looking to jump on the VERZUZ bandwagon and he's already scoped out his opponent: Dr. Dre.
Taking to Twitter to start the fire, J wrote, "I wanna do a Verzus battle wit Dr Dre no cappuccino." He was met with both support and criticism; fans noted that their extensive discoveries have made major impacts on hip-hop, while some argued that they aren't exactly on the same level.
To be fair, both artists have impressive catalogs that could match up to each other. They've got Three 6 Mafia and N.W.A., award-winning hits like "It's Hard Out Here for a Pimp" and "Let Me Ride" and production credits with some of the biggest titles in the game such as Megan Thee Stallion's "Hot Girl Summer" and Eminem's Music to Be Murdered By.
VERZUZ has seen impressive match-ups since its inception, including Fabolous v. Jadakiss, Alicia Keys v. John Legend, Nelly v. Ludacris and Erykah Badu v. Jill Scott. However, we'll have to wait and see if Dre will accept the challenge.
I wanna do a Verzus battle wit Dr Dre no cappuccino ?

— juicy j (@therealjuicyj) June 30, 2020
TBH @therealjuicyj would WASH Dr Dre https://t.co/a5xA3s3azU

— XXXX (@RolexAu) June 30, 2020
In my opinion @therealjuicyj and @drdre both have bangers and classics. I think when you get down to it. It's just personal preference. I wouldn't say one is better than the other. Both have contributed to the game with big moves and bigger hits!

— Choeey Bada$$ (@Choeeybadass) July 1, 2020
People really think Juicy J wouldn't give Dr Dre a run for his money in a versus battle??

— ?? (@GunnLL1million) July 1, 2020
Juicy J calling out Dr. Dre to a Verzuz battle, now why you wanna do that to yourself? ?

— Shuttlesworth (@_KG515) July 1, 2020
In case you missed it, Injury Reserve's Steppa J. Groggs has died at 32.