Seth Rogen Will Produce A New 'The Teenage Mutant Ninja Turtles' Movie
Alongside frequent collaborator Evan Goldberg.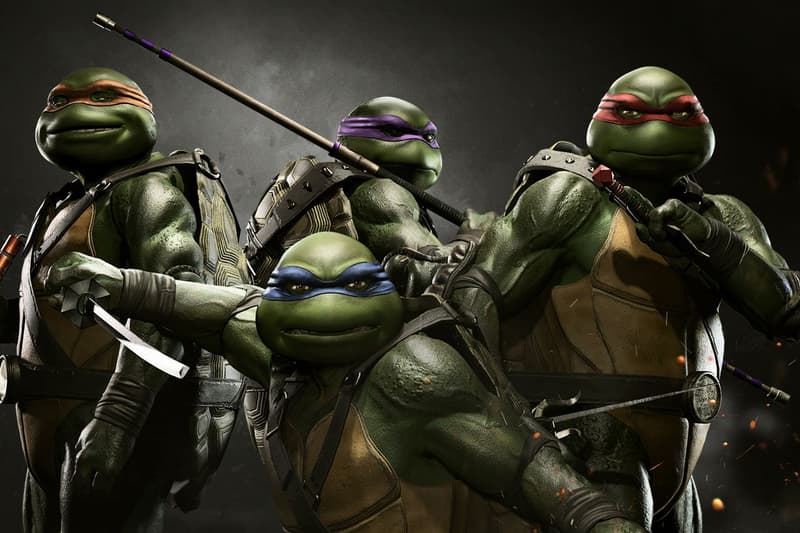 The Teenage Mutant Ninja Turtles will receive a new take and feature-length film, this time produced by Seth Rogen, Evan Goldberg, and James Weaver of Point Grey Pictures. The movie will be animated this time, similar to 2007's TMNT, and released via Nickelodeon and Paramount Pictures. Director Jeff Rowe, known for writing shows like Netflix's Disenchantment and Gravity Falls, is poised to direct.
"Adding Seth, Evan, and James' genius to the humor and action that's already an integral part of TMNT is going to make this a next-level reinvention of the property," said ViacomCBS' Brian Robbins. I'm looking forward to see what they do, and I know that (producer) Ramsey Naito and her team are excited to take the Nick Animation Studio into another great direction with their first-ever CG-animated theatrical."
There is currently no release date, plot details, or casting details. It was previously announced that Nickelodeon and Netflix will also partner in order to produce an original animated 2D film based on Nick's current Rise of the Teenage Mutant Ninja Turtles cartoon.
This year also marks the 30th anniversary of the Teenage Mutant Ninja Turtles. The Turtles franchise has garnered $1.15 billion USD across six movies from three different studios since 1990. The last two movies, released by Paramount and Michael Bay in 2014 and 2016, were live-action and raked in a combined $730.6 million USD.
In other entertainment news, watch the new CG Evangelion: It Can (Not) Be True short.