Ben Baller Creates Massive Custom Gemstores Collection for J Balvin
Ten Murakami flowers in total.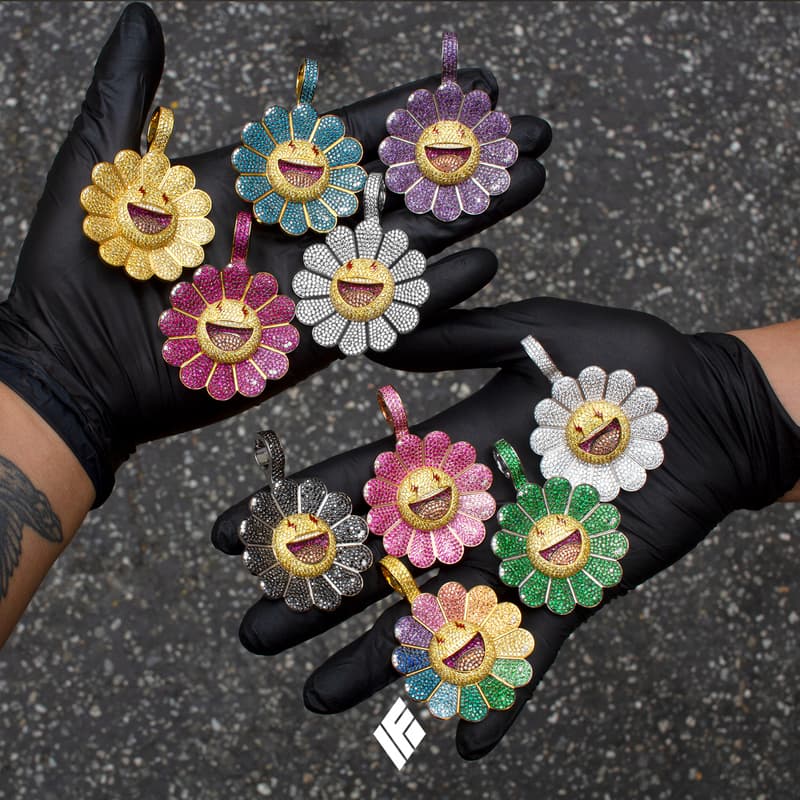 1 of 11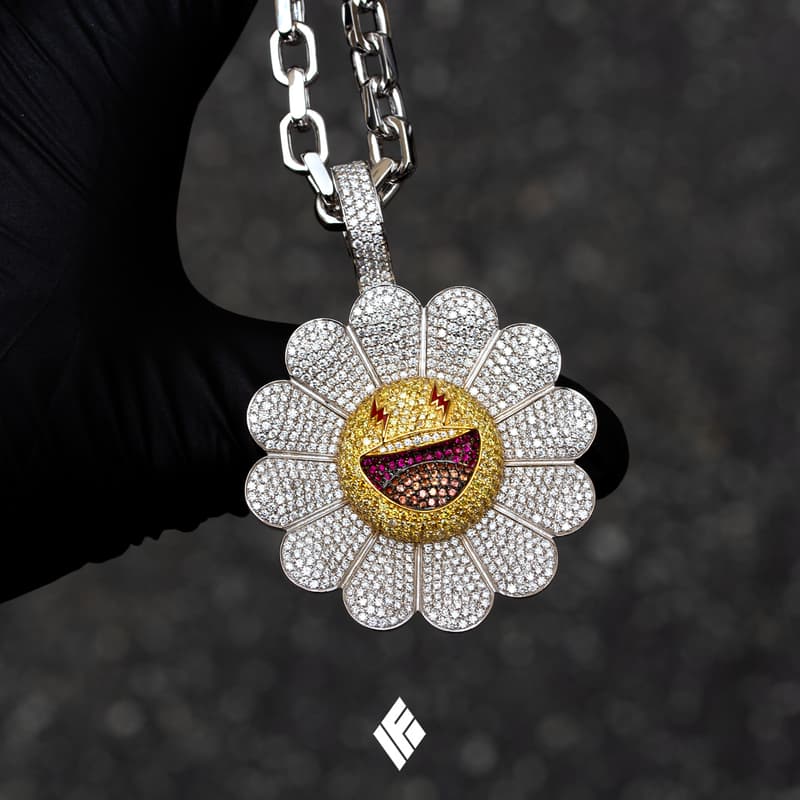 2 of 11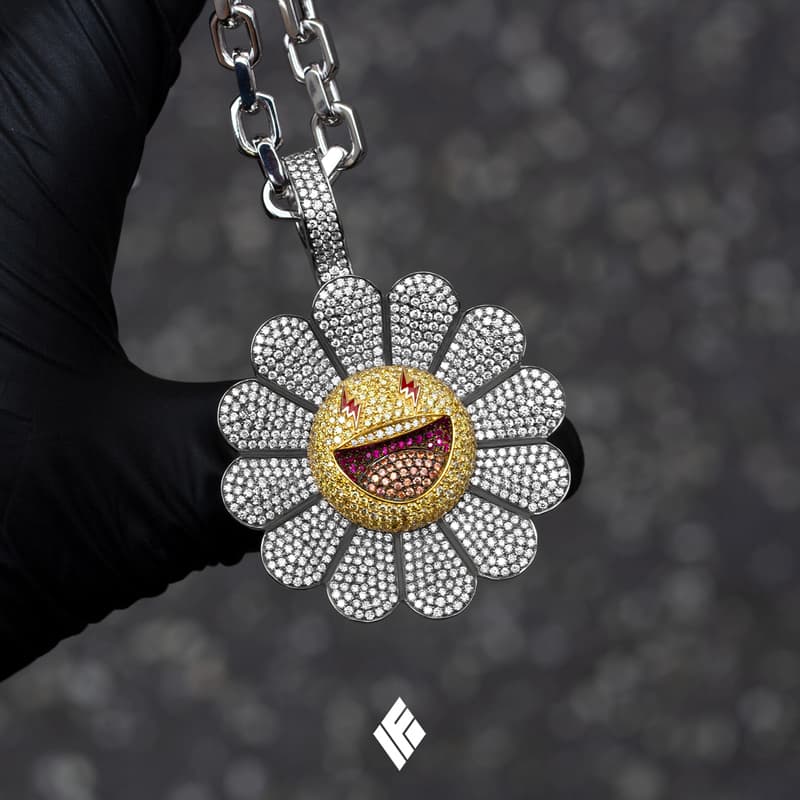 3 of 11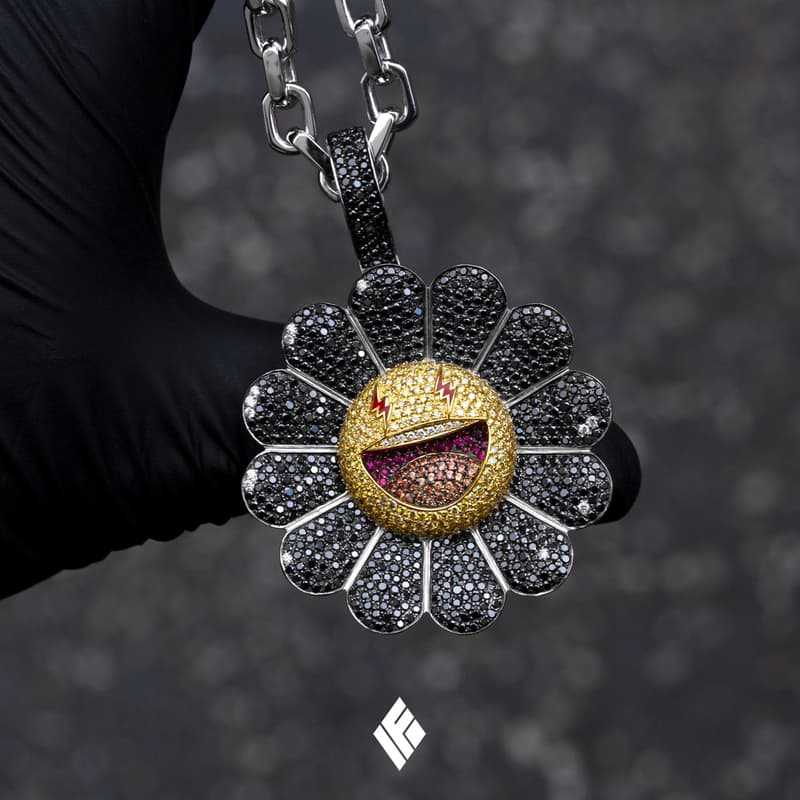 4 of 11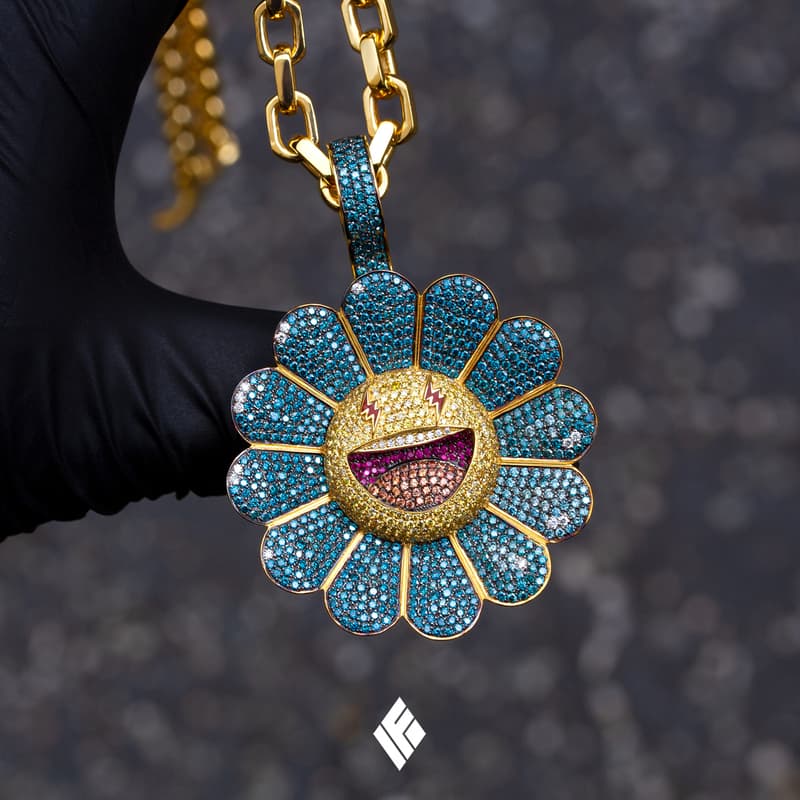 5 of 11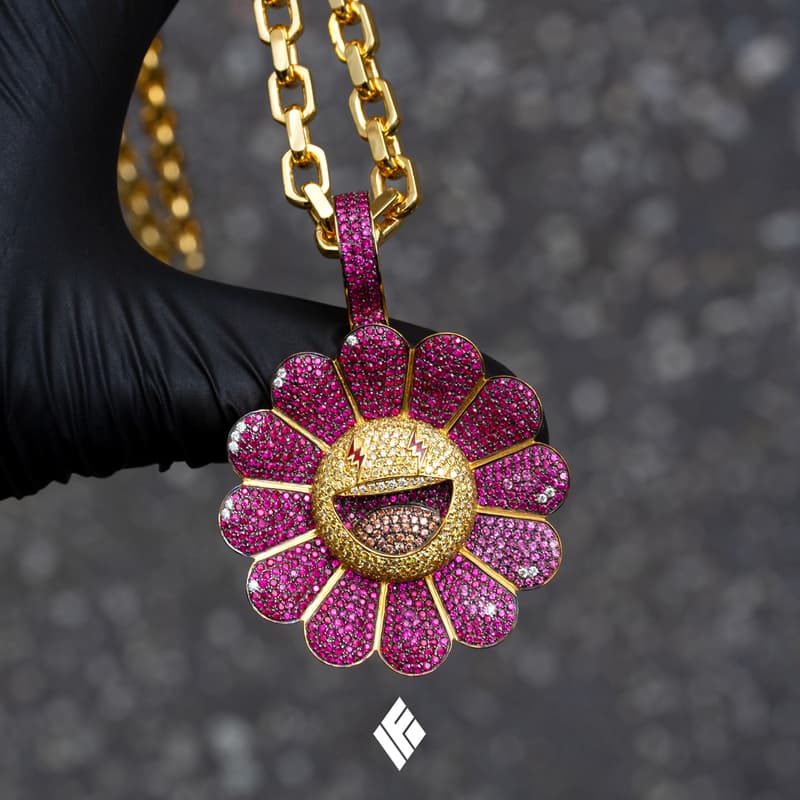 6 of 11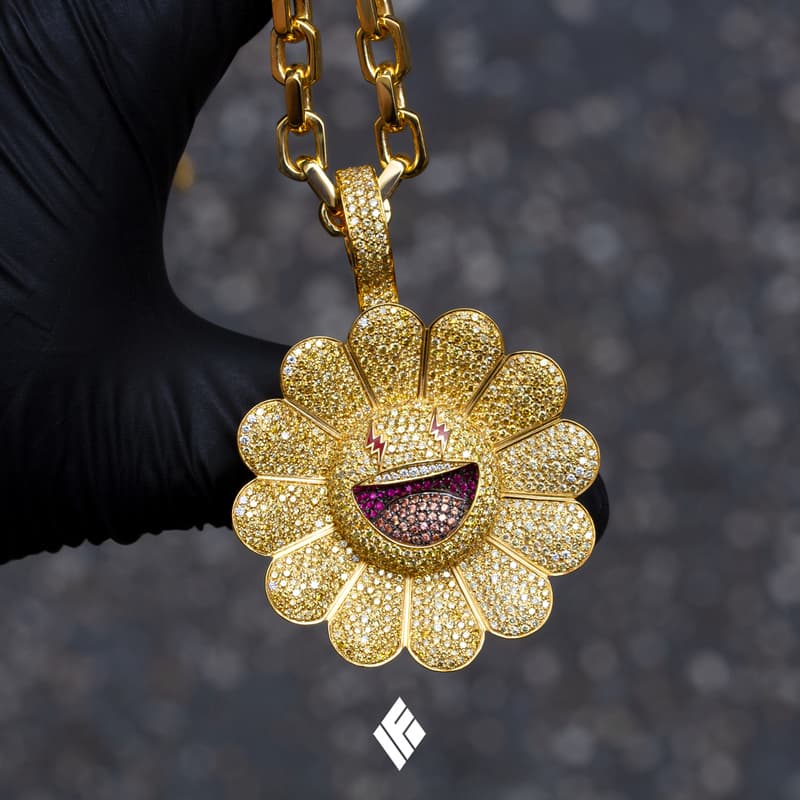 7 of 11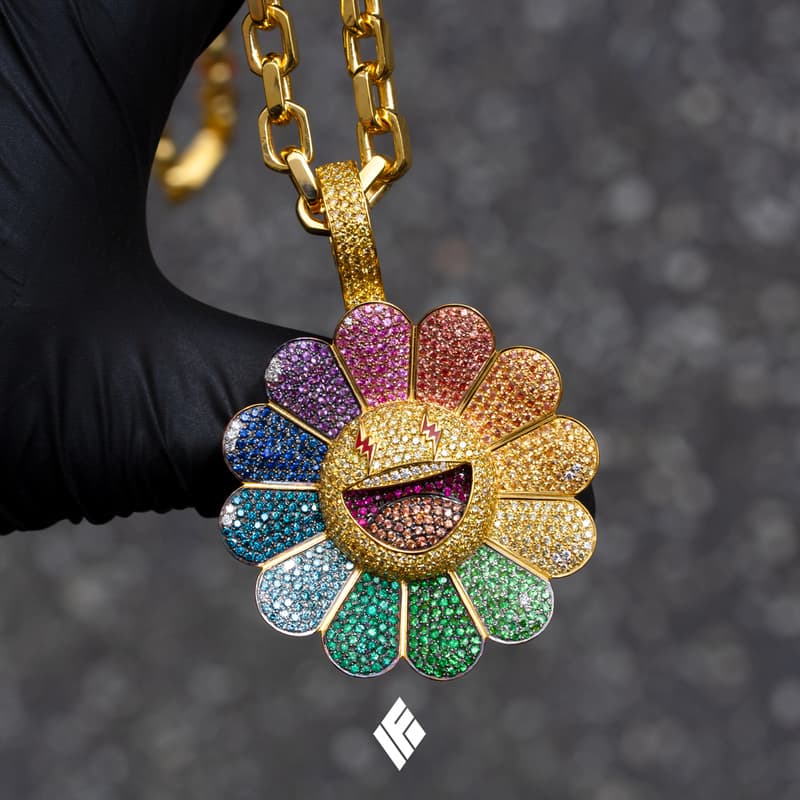 8 of 11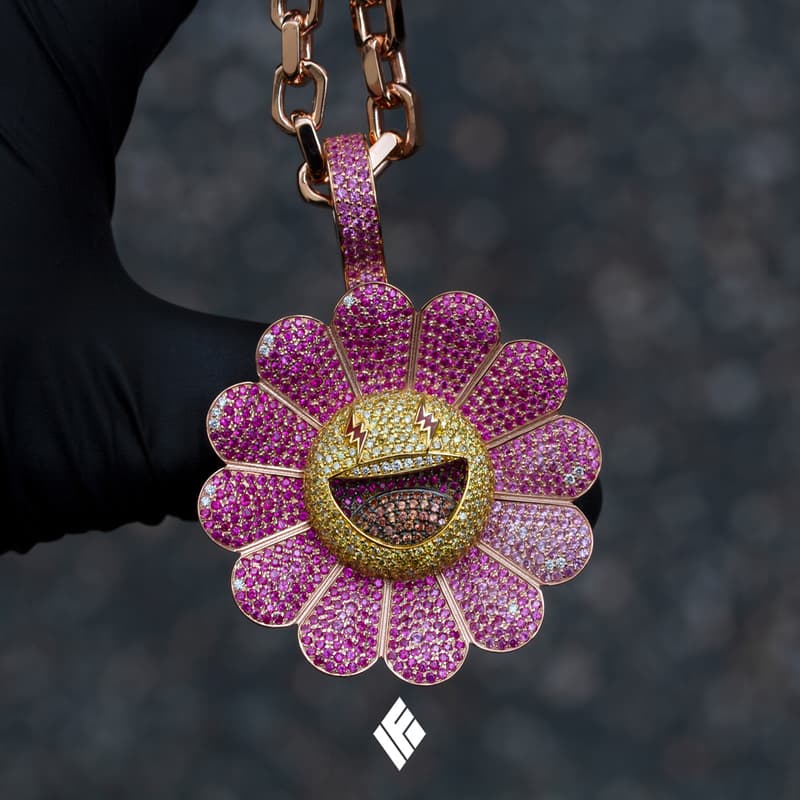 9 of 11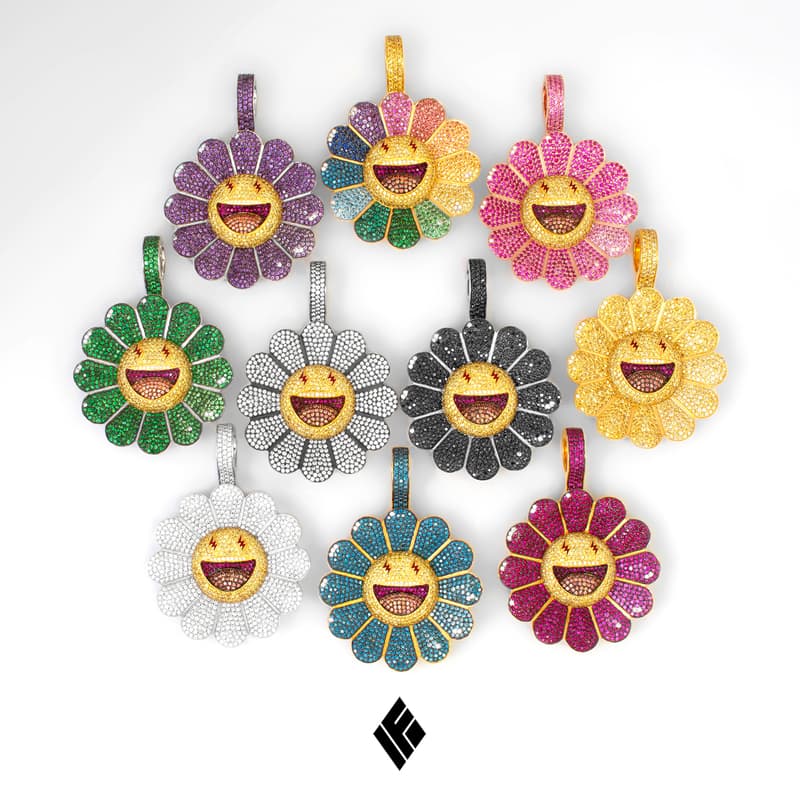 10 of 11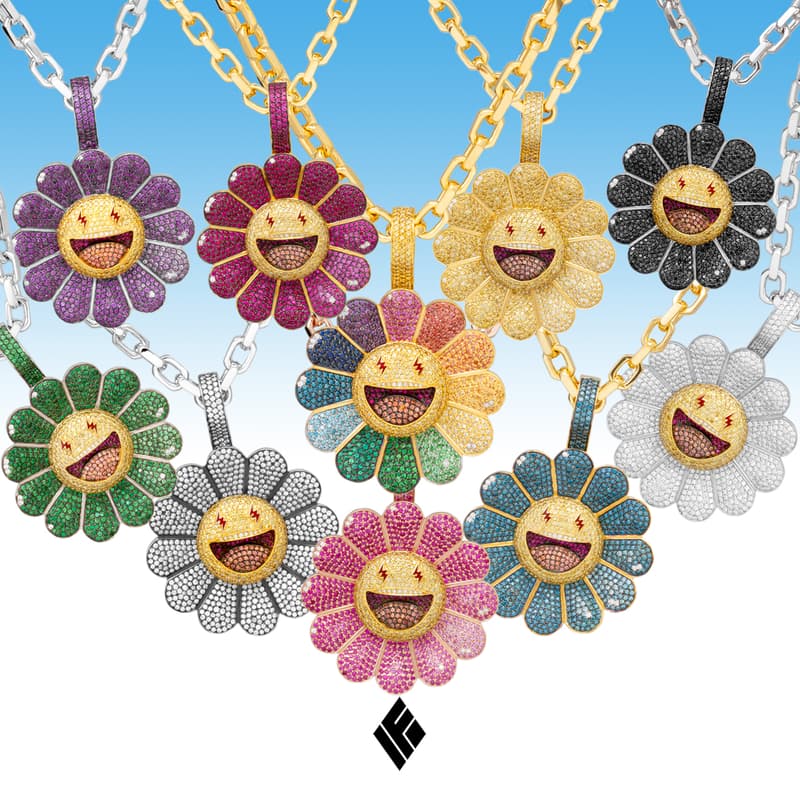 11 of 11
Jeweler to the stars Ben Baller has revealed his latest project with artist Takashi Murakami and world-famous singer J Balvin, one that involves an enormous amount of attention with natural gemstones and diamonds.
Based off of Takashi Murakami's now-ubiquitous flowers design, Ben Baller has created 10 custom chains for the Columbian recording artist, all of which feature the smiling design adorned by natural gemstones and diamonds. Each necklace represents its own color — from white, grey and black, to green, yellow and red — and coincide with J Balvin's latest album Colores. Purple and pink renditions match tonally to the smiling face's tongue and eyes, while the yellow is the most uniform option out of the group. Fans however will most likely be drawn to the multicolor rendition of the 10 as it is the most eye-catching, and it references Murakami's vibrant work most closely.
If you recall, Ben Baller previously released flower chains with Takashi Murakami for J Balvin back in 2017, both made of 18 karat diamonds and which spun like a fidget spinner. While these are not as interactive as the previous examples, the attention to detail and level of luxury are still present in each of the 10 iterations this time around.
See the collection above and be sure to check out how Ben Baller lives, plays, and works from home during the Coronavirus pandemic.