Stay Home Snaps: Ben Baller
The jeweler to the stars stays grounded with a reliable quarantine schedule.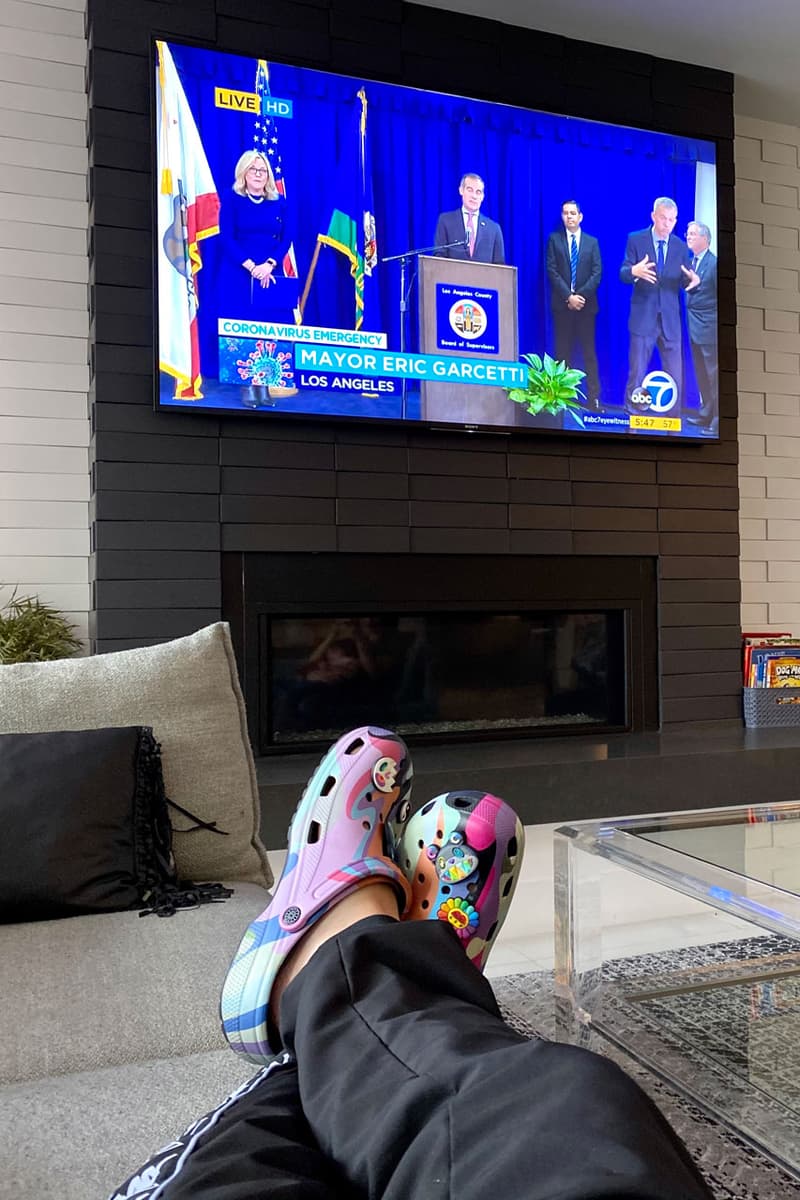 Stay Home Snaps: Ben Baller
The jeweler to the stars stays grounded with a reliable quarantine schedule.
Ben Baller wears many hats. The designer , occasional actor and former music executive is now focused on podcasting and his celebrity-adored jewelry business — that is, he was until the coronavirus outbreak and shelter-in-place order.
Still, Baller was prepared. With his business secured, the entrepreneur has shifted priorities. Nowadays, Baller is spending quality time with his family, making time for personal meditation and excercise while preparing for a return to normalcy.
What's your daily routine?
I wake up at 7 a.m. Monday to Saturday, 8 a.m. Sunday.
I'll get up, drink coffee and watch a little news, and then I begin my son's school lessons. While we're at home, I'm [both] his teacher and dad; he has about four hours of homework each day. My wife is the home teacher and principal, she handles my other son. 
At 11:30 a.m., we all eat lunch. We make our food at home, obviously. From 1 to 2 p.m. my kids have their Zoom Spanish lesson. I take 12:30 to 2:30 p.m. to go over any jewelry designs or podcast points I can use for my show. From 3 to 4 p.m., we alternate between swimming or biking for an hour as a family. From 4 to 5 p.m., the kids get free play. At 5:30 p.m. the kids eat dinner. After that, we watch TV and play video games. 
[Around] 7:30 p.m., we prep the kids for sleep. [After the] kids are asleep, I get my social media fix and record my podcast, do my calls.
Monday, Wednesday and Friday nights, I ride my Echelon stationary bike for 45 minutes. Then it's bedtime at midnight. On Saturday and Sunday, the kids get more time to watch YouTube.
Where in your home do you like to work?
I built a 1,800-square-foot work-play space called the "million dollar mancave." This is where I spend most of my personal time. I have my own kitchen, full guest bedroom and full shower down there. The guest bedroom is also where I record my podcast show since our studio is closed until lockdown is over. 
What do you wear while working from home?
I'm always in a white tee and basketball shorts or sweats.
What are you eating now?
Today I made tonkatsu ramen.
How do you stay in a good headspace while in isolation?
It's not easy with three kids, especially, but because of the amount of space I have it helps. Had this been five years ago when I lived in a hotel, I'd be stressed. Also, I've been practicing a little meditation. Just 20 minutes of sitting down in complete silence and stretching. 
What are you listening to, watching and doing for fun?
I'm listening to murder documentary podcasts and Michael Rapaport's podcast. Also, I'm watching my favorite show, Bosch, on Amazon Prime. Finally, I have been designing a lot of jewelry and doing Zoom calls across the globe.