These Spinning 18-Karat Gold Murakami Flower Pendants Were Custom Made for J Balvin by Ben Baller
Mr. Takashi Murakami actually wants one himself.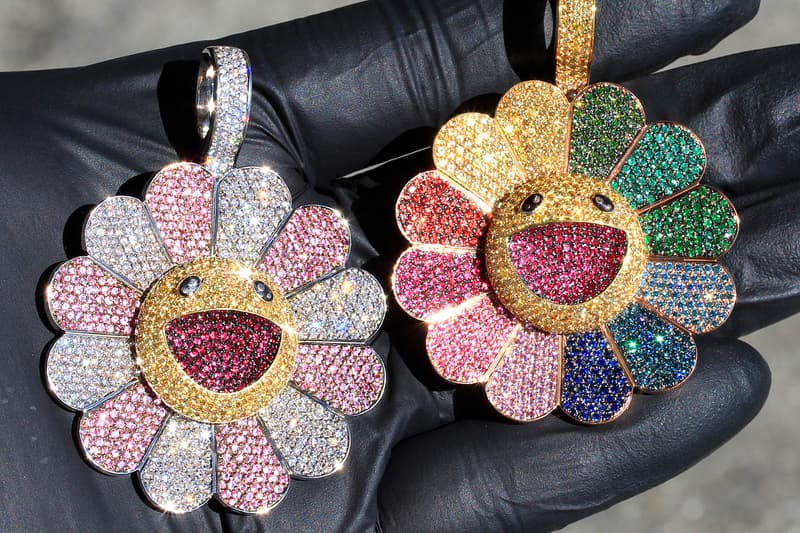 1 of 5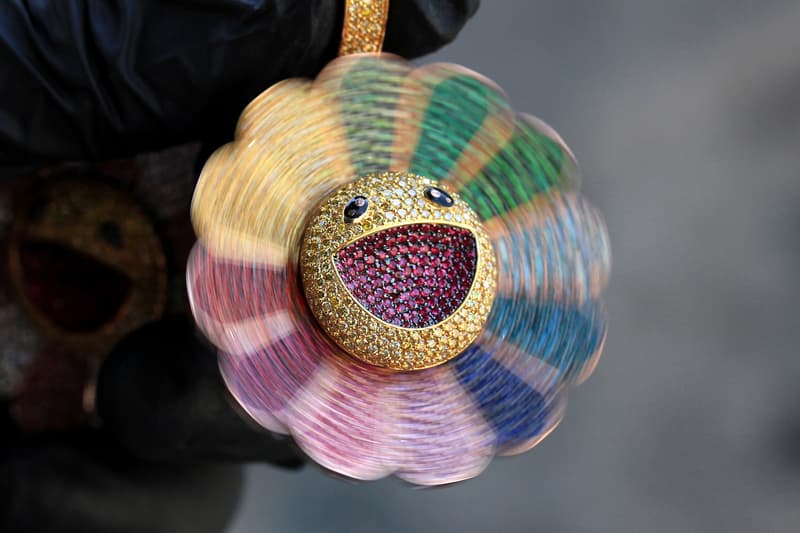 2 of 5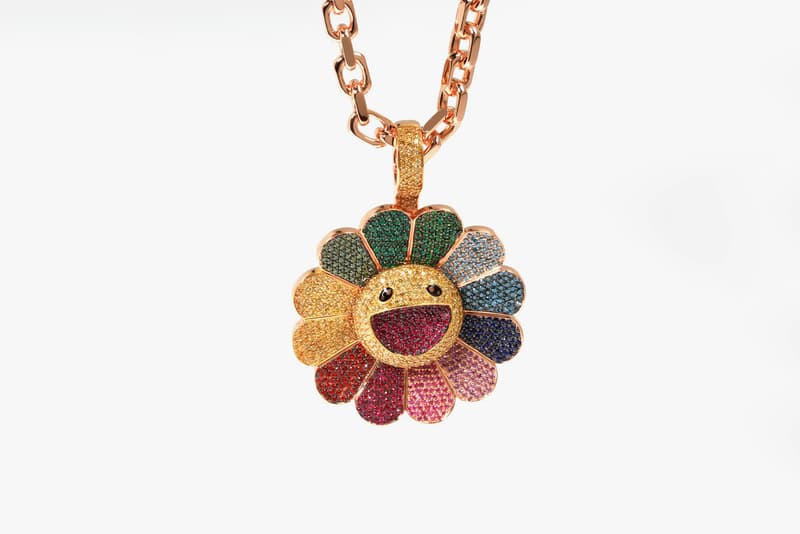 3 of 5
4 of 5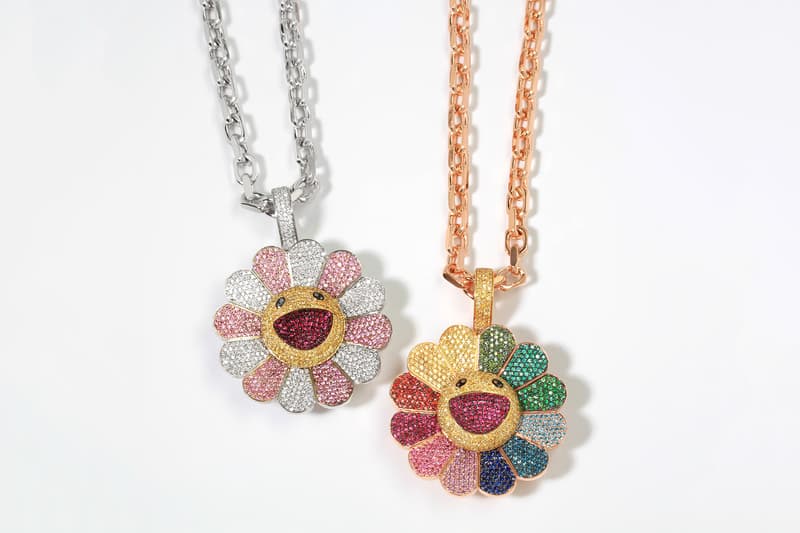 5 of 5
Ben Baller recently took to Instagram to show off his latest creation — a custom-made spinning, 18-karat gold, diamond-encrusted Murakami flower pendant he made just for J Balvin. Humorously, Baller also calls it "the world's first diamond custom fidget spinner piece." Two chains were actually made — one in rose gold pink and the other in white gold. Both are fully covered in colorful stones and gems. As described by IF & CO, there are red rubies, blue/pink/yellow/orange sapphires, as well as natural yellow, green, blue and ice blue diamonds. There's also the matching 18-karat Hermès link chains to boot.
Additionally, artist Takashi Murakami himself took to Instagram to repost J Balvin's images of the Ben Baller pendants and exclaimed, "Wow, I want that!" Now, insider sources say that Murakami actually ordered a chain and will eventually get one. See the flowers spinning in action below: