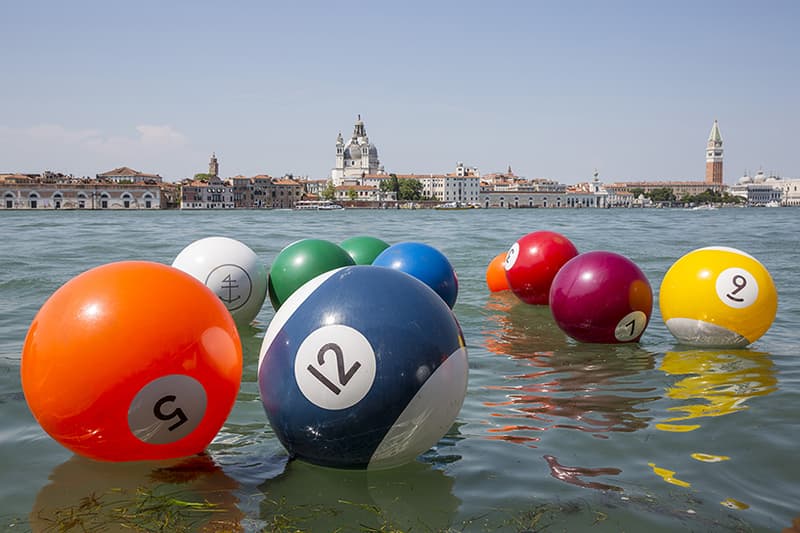 1 of 4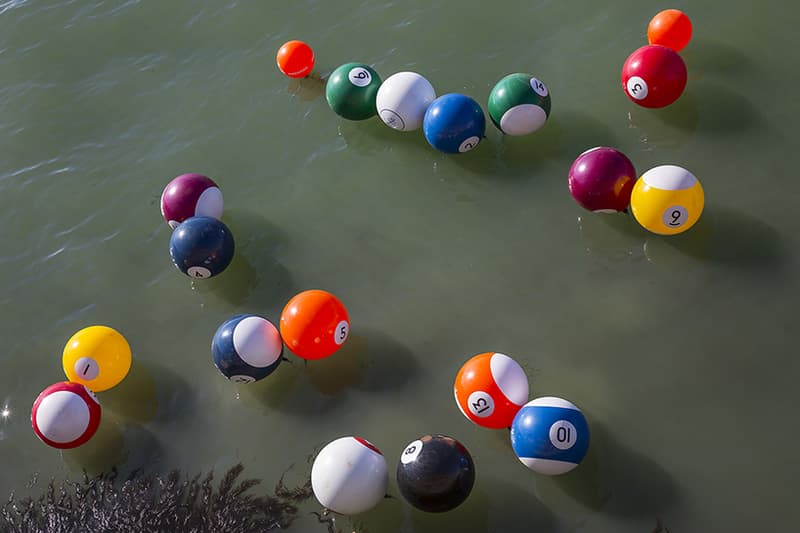 2 of 4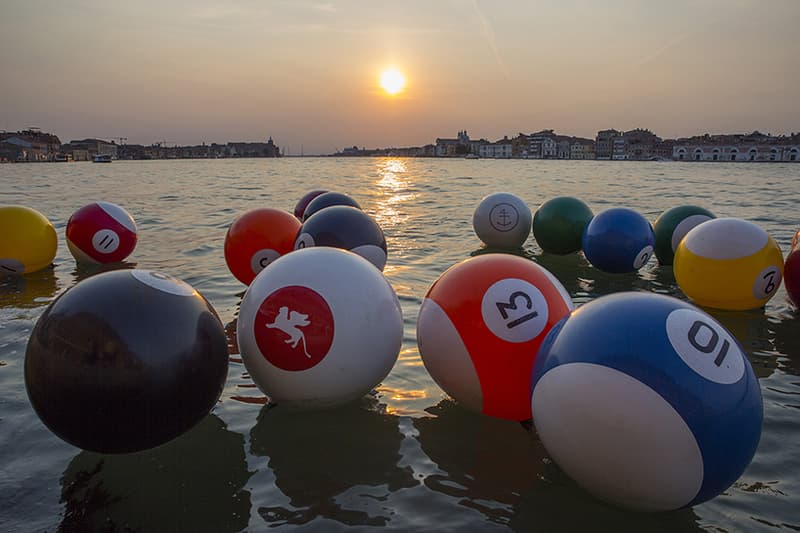 3 of 4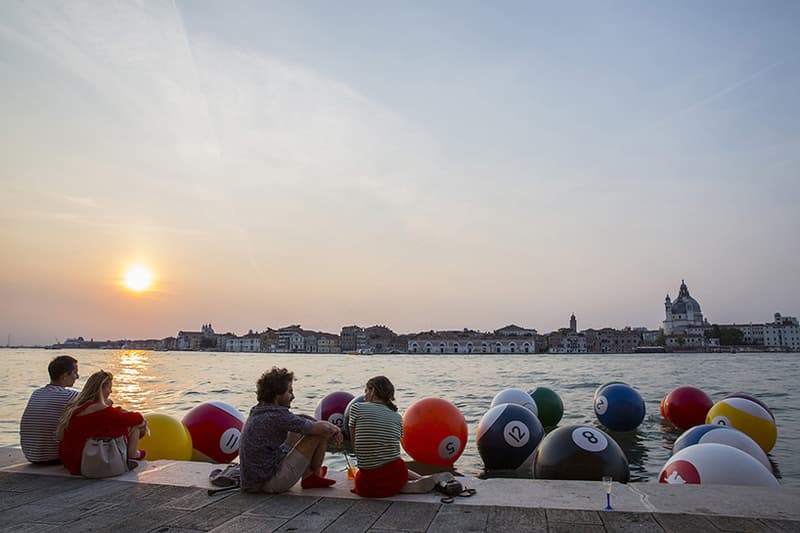 4 of 4
Hungarian Artist Installs a Colorful Batch of Inflatable Pool Balls on a Venetian Lagoon
A vibrant homage to both Venice and Hungary.
---
Hungarian artist Otto Vincze has installed a set of inflatable pool balls on a Venetian lagoon in Hungary. The sizeable installation was made in collaboration with the Ferenczy Museum Center in Szentendre city district. Titled River-Pool — Giudecca, the billiard ball set is anchored by two white balls on each side; one is embellished with the lion emblem of Venice and the other features the patriarchal cross of Szentendre.
According to designboom: "Otto Vincze's two white pool balls depict icons that are emblematic century-old symbols, suggesting a multi-layered parallel between the connected histories of these two merchant cities. They allude to commerce on water and the rich cultural legacy that bloomed from it."
Take a look at the photos above and head over to Ferenczy Museum Center's official website to learn more. The installation is currently on view.