J Balvin Returns With "Azul" "Negro" and "Rojo" 'Colores' Music Videos
After dropping "Amarillo" last week.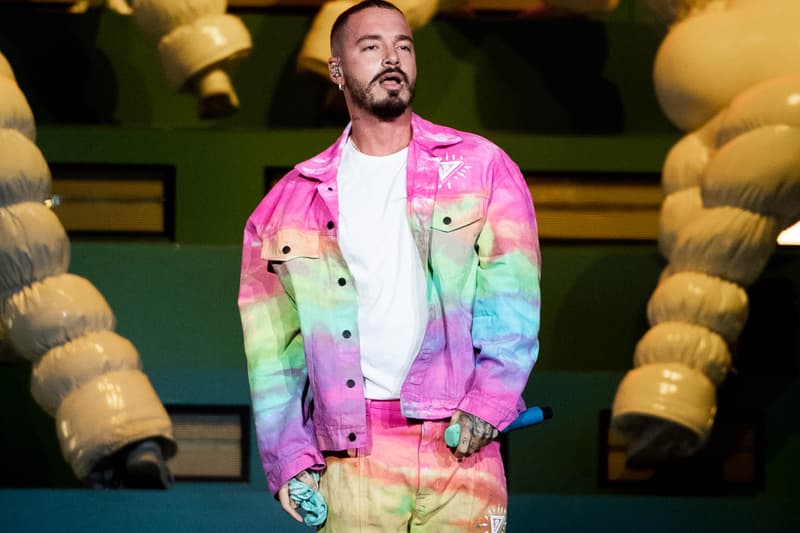 Colombian rapper/singer J Balvin returns to VEVO with three new performances: "Azul," "Negro" and "Rojo," each coming off of his latest album Colores.
In true J Balvin fashion, the artist presents each video in extremely vivid depictions of each of the colors its based on, of which also coincide with the tone of each song. "Azul" arrives in blue, which has a slower tempo which remarks on the color of the Colombian sea and the radiating beauty of a woman. "Negro" hits hard, with familiar deep snare hits and a black visual that's reminiscent of sci-fi deep space surroundings. Lastly, "Rojo" is the most romantic of the trio, where the atmosphere is meant to mimic living and singing within an actual heart. "Amarillo," the yellow-drenched visual with upbeat dance sections, released last week which opened the new album's singles.
J Balvin's career has seen immense popularity as of late, with multiple collaborative efforts with Takashi Murakami, A Bathing Ape and Nike, while music-career wise saw him perform at the 2020 Super Bowl alongside Shakira and Jennifer Lopez. More tracks off of his latest album are expected to drop in similar form, so be sure to keep an eye out for the rest of the "colors."
Watch each video below and be sure to listen to the entire Colores album as it's streaming on Spotify now.