Sneaker Customizer Creates Satin-Covered Jordan 1 Sneaker Box
To go with the customization service for Satin J1s.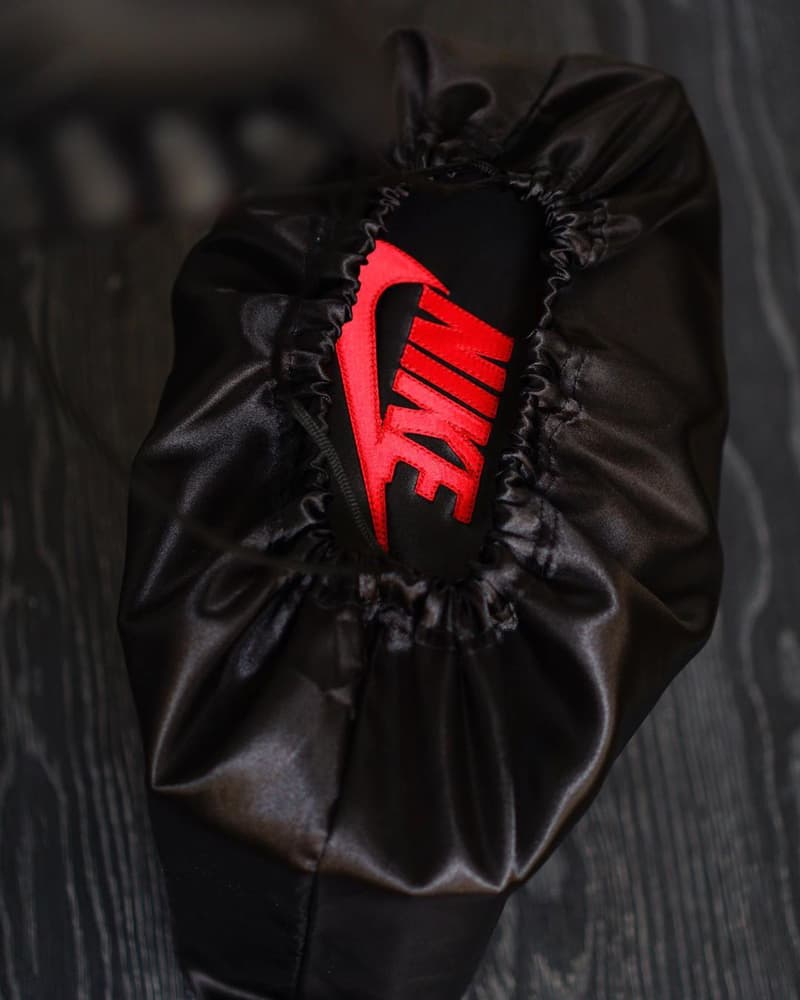 1 of 4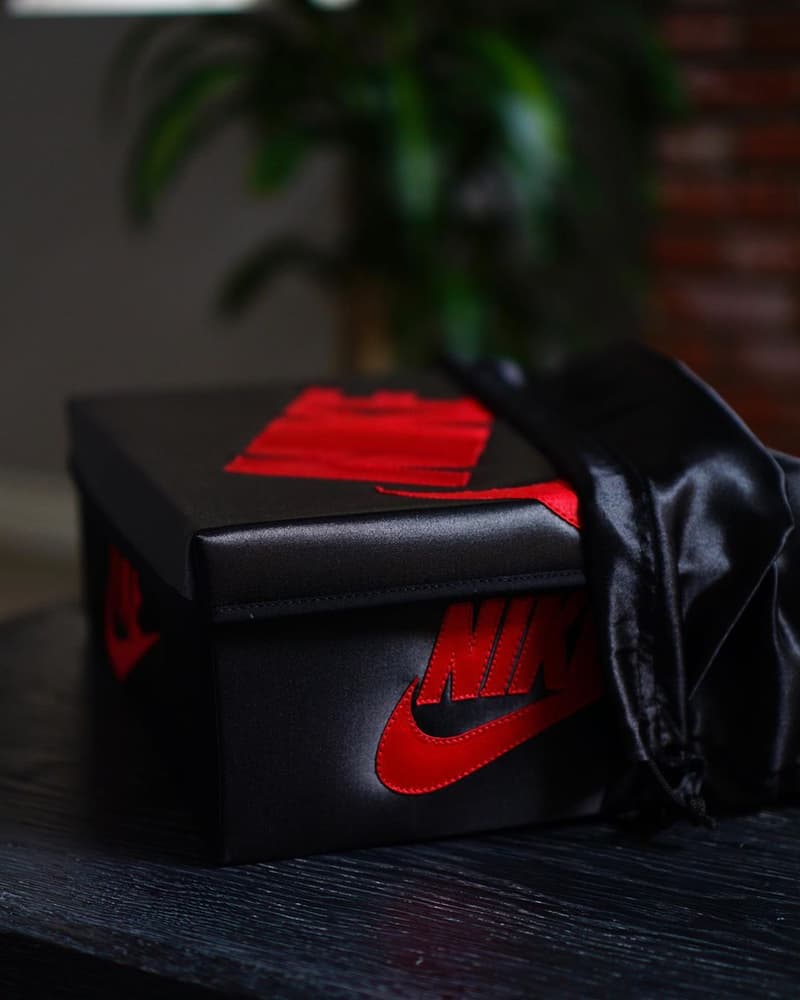 2 of 4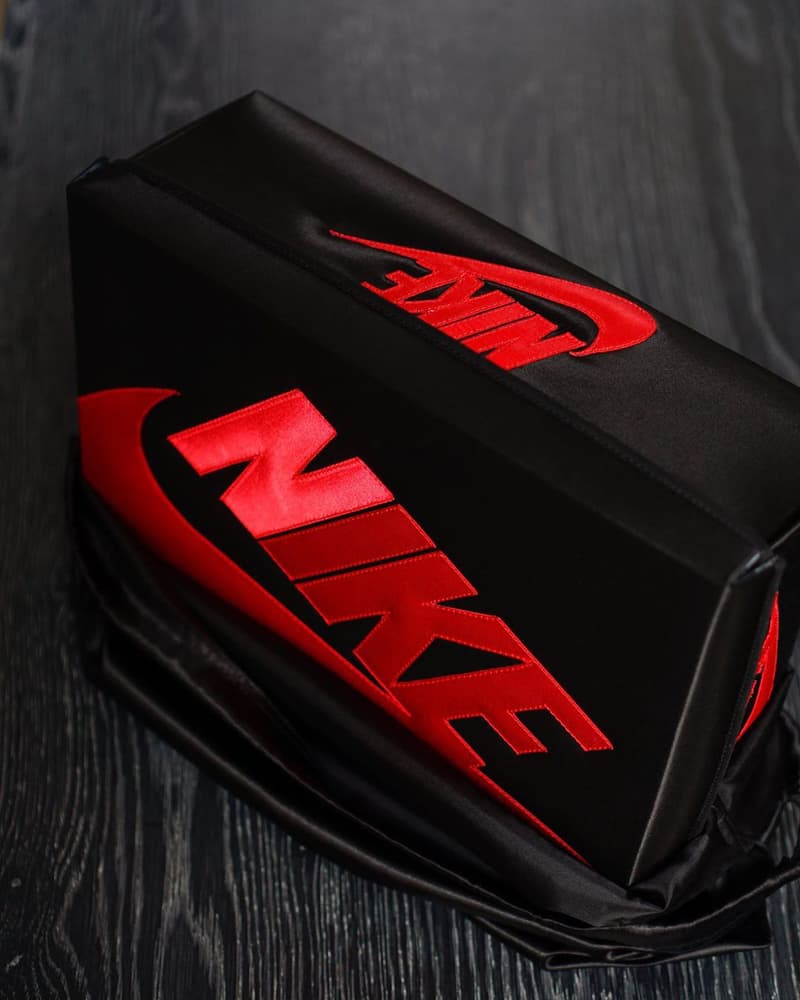 3 of 4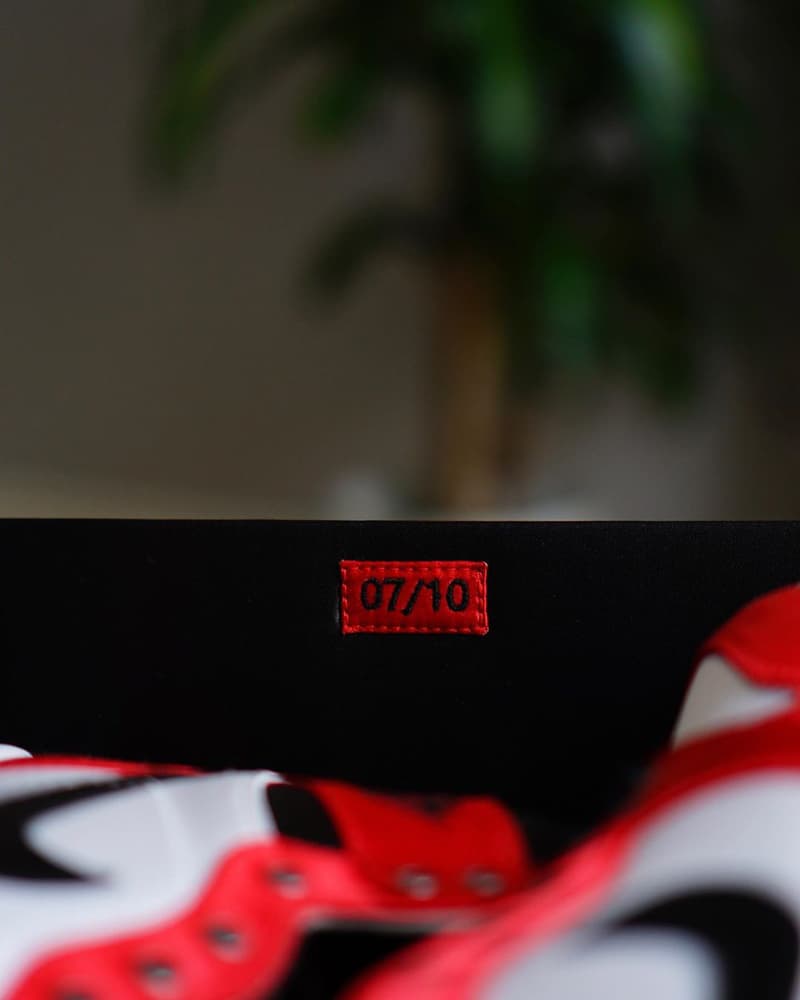 4 of 4
For most custom sneaker creators, the highest level of detail and attention is often paid to every aspect of a sneaker — from the sourcing of the donor to the stitching, to the materials used and more. This sneaker creator went the extra mile and created a custom sneaker box to go with the matching Jordan 1s, with stunning results.
Customizer @hoopfr3sh has shown off his latest creation: a satin covered Air Jordan sneaker box, mimicking the cardboard rendition to the deepest level. The all-black with red branding container is constructed of a satin exterior with tonal embroidery stitching for the padded Nike logos, followed by black structural stitching for the lid. Inside, the box remains all-black with a velvet lining, along with a specialized patch denoting the limited-to-10 serialization of each pair — number 7/10 is shown in the gallery above. And for the final touch, a satin bag to contain everything is also included.
The sneaker box obviously contains the custom satin Jordan 1s that hoopfr3sh would also create, matching the exterior to the finest level. The sneakers are built upon a donor pair of Jordan 1 "Chicago" and are handmade "using traditional shoe making methods," according to hoopfr3sh. The sneakers and box make up the customizer's service for what he calls his "Collector's Edition."
hoopfr3sh has listed this customization service for $1,985 USD but has since labeled it as "sold out" on his official website.
Elsewhere with Jordan 1s, The Georgetown Hoyas PE Jordan 1s have been revealed with detailed photos.