DMX Challenges JAY-Z to His Own VERZUZ Battle
Who do you have, X or JAY?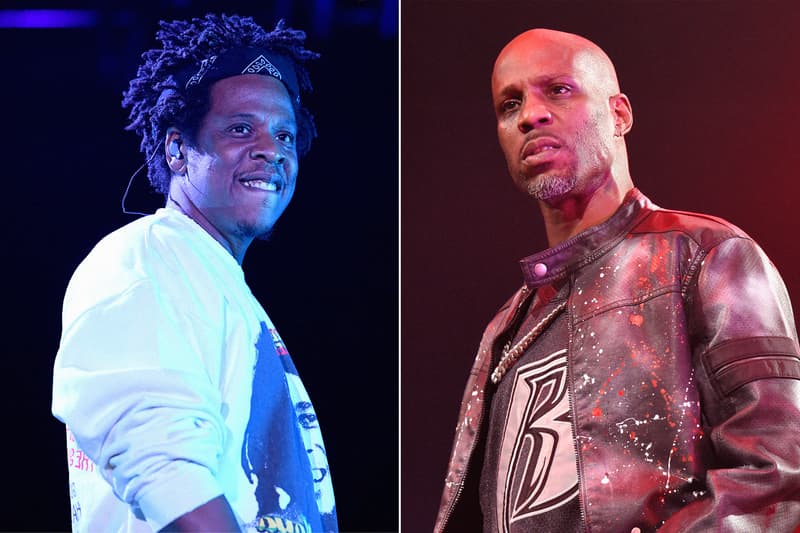 If there's one positive to come out of the current coronavirus quarantines and social distancing that the music industry can hold onto, it's the rise of live-streaming and artists connecting directly with fans in new and exciting ways. Timbaland and Swizz Beat's ongoing VERZUZ Instagram Live series has been a mainstay in the hip-hop world, pitting some of the biggest names in that space against each other to battle it out by playing their biggest hits. On a recent interview with the Drink Champs Podcast, DMX told host N.O.R.E. that he'd want to take on JAY-Z.
JAY-Z and DMX have quite a lengthy history. The New York City legends reportedly met up in the early 1990s for a rap battle in the Bronx, confirmed through some grainy video footage shot by Big L. Of course, they also joined forces during the 1999 Hard Knock Life Tour that resulted in the iconic Backstage documentary. The two had a feud that resulted from DMX taking shots at JAY-Z in regards to his time as president of Def Jam, but in 2016 they appeared to be on better terms.
#DrinkChamps We got the dog @DMX on this new #Quarantine episode of @DrinkChamps! We asked who he would battle on #Verzuz @VerzuzTV & he didn't hesitate ? ALL NEW episode on @TIDAL NOW! ?? @Noreaga @DJEFN ? @iRossta pic.twitter.com/nWl7HWFcBW

— Drink Champs (@Drinkchamps) May 6, 2020
Eryka Badu and Jill Scott are set to debut their own VERZUZ battle on May 9 at 7PM EDT. That episode follows other pairings like DJ Premier vs. RZA and T-Pain vs. Lil Jon. Even with Swizz Beats and Timbaland having a ton of pull given their respective standings in the music industry, the likelihood of DMX getting JAY-Z to agree to a VERZUZ appearance is a long shot. JAY-Z doesn't even have an active Instagram account.
"What a lot of people don't understand is that this is a job that Swizz and I wanna see the best curation of the celebration. We really get on the phone and talk about matchups and we put out calls," Timbaland told HYPEBEAST in a recent interview surrounding the creation and future of VERZUZ battles. "He'll call one person, I'll call another person. You know, it's a process. It may not be what people wish but we really sit down and try to curate the best for the people."
"A lot of artists may play a song that the people may have never heard before… and this is not that," Swizz Beats continued. "We encourage them to play their best. So when they send us the list, me and Tim already know what type of celebration we're about to have because of what we're seeing on the list."
So who do you have winning the hypothetical VERZUZ battle between JAY-Z and DMX? Let us know in the comments. In more music updates, Spotify is testing new video podcast features.