Snoop Dogg Is the Latest Hip-Hop Legend to Challenge JAY-Z to a VERZUZ Battle
Snoop states his case.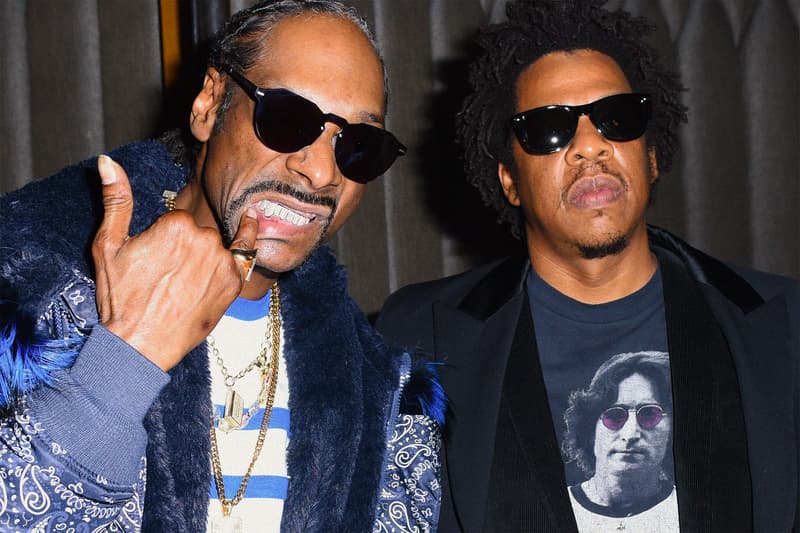 Less than a week after DMX proclaimed that he would want to face JAY-Z in his own hypothetical VERZUZ Instagram Live battle, another hip-hop legend thinks he would make for a better matchup with Hov: Snoop Dogg.
Snoop joined Fat Joe on an Instagram Live session to state his case, saying, "Biggie passed away, then Nas had it for a minute and then JAY-Z took it and ran with it for a numerous amount of years. Then 50 Cent came and ran with it for his numerous amount of years. This is me looking at it from the outside — looking at New York rap. So for me, it would be Snoop vs. JAY-Z because he had been the 'King of New York' around the same time I've been the 'King of the West.'"
That exchange prompted Fat Joe to agree but noted it was unlikely due to JAY-Z's "introverted nature." The conversation came shortly after Jill Scott and Erykah Badu garnered 700,000 viewers including former First Lady Michelle Obama in their own VERZUZ episode. Nelly and Ludacris have an upcoming VERZUZ Battle slated for the near future, too according to founders Timbaland and Swizz Beatz.
"We definitely didn't know or think it was going to spark so fast to be honest because people have a lot of options to watch different things and we were just having fun," Swizz Beatz said of VERZUZ in a recent interview with HYPEBEAST. "You know, what's important is that it's letting people go back into the catalogs of these artists which a lot of people may have forgotten about. It's like a deep dive."
Who would you pick to win a Snoop Dogg vs. JAY-Z VERZUZ Battle? Let us know in the comments. In more music news, Westside Gunn returned with a dual music video for his Pray for Pairs hits "Euro Step" and "No Vacancy."
Snoop Dogg wants to battle Jay Z says he was the King of New York when he was the King of West Coast pic.twitter.com/llU5LItk6r

— RapCentury (@RapCentury_) May 11, 2020