Nelly and Ludacris Might Rap Battle in Upcoming VERZUZ Episode
As discussed by Swizz Beatz and Timbaland.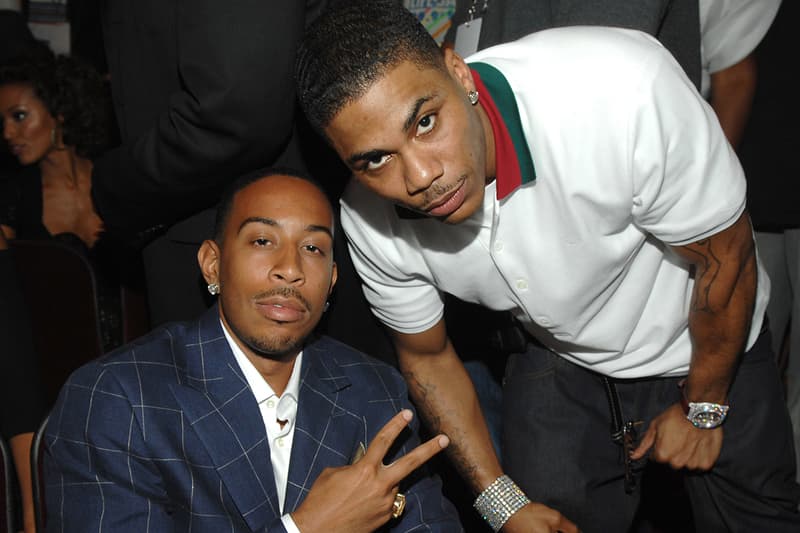 Following on from Jill Scott and Erykah Badu's VERZUZ battle earlier this month, it has been reported that the next installment could see a rap battle between Ludacris and Nelly.
The two rappers, whose careers boomed in the 1990s and early 2000s, were somewhat confirmed to be battling by VERZUZ's founders Timbaland and Swizz Beatz. The conversation was had over Instagram Live — where VERZUZ also takes place — and heard Swizz Beatz asking, "Can we get that, Ludacris versus Nelly, can we get that next Saturday Timbaland?" and Timbaland replying, "Yes, we can get that. We got that."
These '90s icons have an illustrious career and have delivered hit tracks such as Nelly's "Country Grammar" and Ludacris' "Rollout (My Business)," which happens to be produced by Timbaland. As a result, the potential VERZUZ rap battle between the two is set to be a standout performance — something which the internet is very excited for. Take a look at what's being said below.
In other news, slowthai has dropped a surprise, hater-bashing single, "ENEMY."
Ludacris vs Nelly next Saturday! Who y'all got?! ?? #Verzuz

— HOT 97 (@HOT97) May 10, 2020
Nelly isn't in the same league as Ludacris. This "battle" will be a massacre…

…and I would love to see it lol https://t.co/YfVejJxBZb

— Socialistancing (@angryblkhoemo) May 10, 2020
This Nelly vs Ludacris battle bout to be iconic af. What is Luda gonna play when Nelly play Ride wit me? pic.twitter.com/rso2QpOnGa

— ramel (@ceaserdmv) May 10, 2020