Nick Cave Announces New Solo Piano Performance
Billed as 'Idiot Prayer: Nick Cave Alone at Alexandra Palace'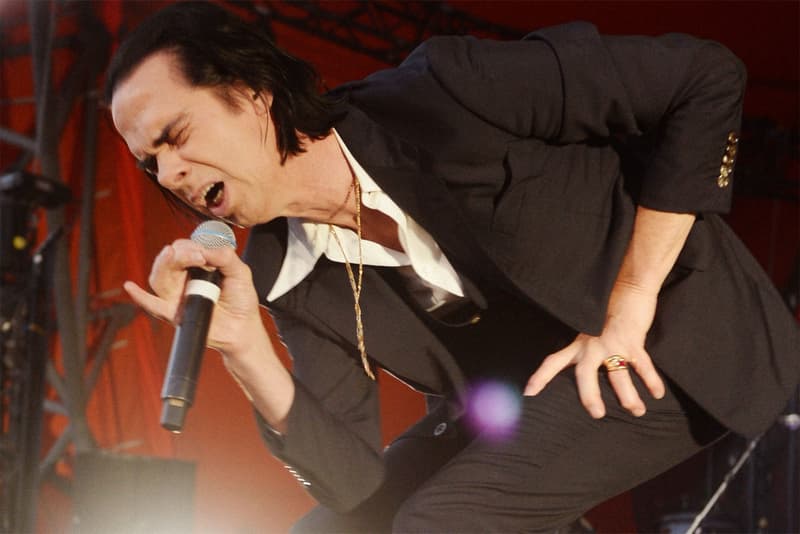 Nick Cave will be premiering an upcoming solo piano performance titled Idiot Prayer: Nick Cave Alone at Alexandra Palace on July 23. The film was shot back in June at the legendary London location and will be streamed through three different time zones: in Australa and Asia, the UK and Europe, and North and South America, each requiring a ticket to view.
The unique performance will cover Cave's lengthy catalogue with early efforts from both the Bad Seeds and Griderman all the way through last year's Nick Cave & The Bad Seeds' Ghosteen effort. The showcase was filmed by legendary cinematographer Robbie Ryan (The Favourite, Marriage Story, American Honey) and will run 90 minutes. The project will be streamed as live during initial viewing without the availability to pause, rewind or fast forward. You will not be able to view online following the stream.
Nick Cave has remained active during the current coronavirus quarantine, candidly answering fans' questions on his website. First he explained why he won't change old "problematic lyrics" from earlier in his career. Then he went on to detail why he doesn't make protest songs. Both are a worthwhile read about the changing times and the perception of artists' works as time moves forward.
Purchase a ticket for the livestream here. In related news, read about Nick Cave's surprising collaboration with the Flatbush Zombies.
Nick Cave performs solo at the piano in Idiot Prayer: Nick Cave Alone at Alexandra Palace, a film shot in London this June. Join the global online live event on 23 July 2020 – available to stream in 3 different time zones. Tickets on sale now: https://t.co/uNdMHuQmKf #CaveAtHome pic.twitter.com/jxsIBchnZ2

— Nick Cave & The Bad Seeds (@nickcave) July 2, 2020